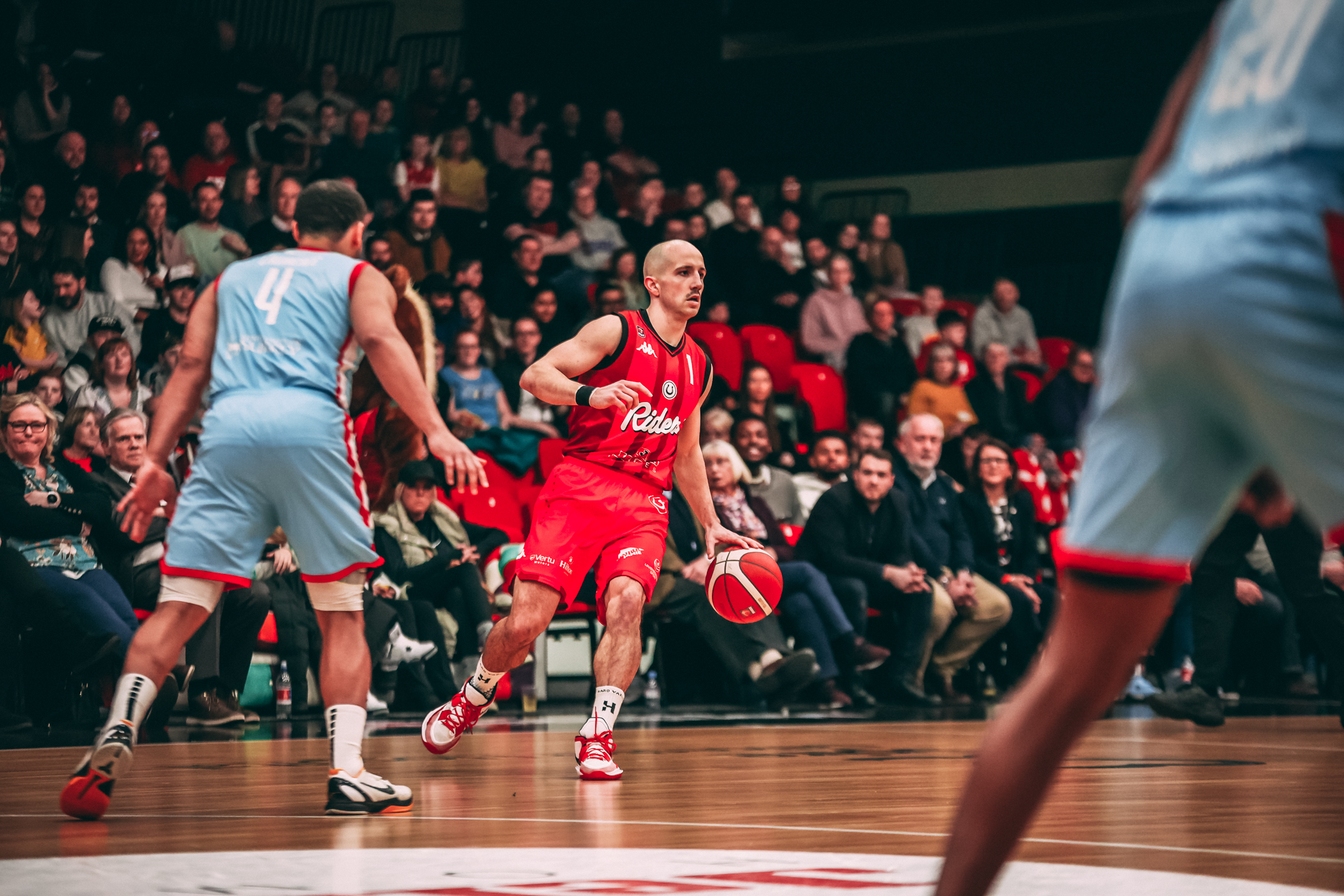 Riders Media - 24th August 2023
Preview: Riders at Loughborough
The Riders get their pre-season underway in our annual "Red vs Purple" game against Loughborough University. 
Here, we take a look at everything you need to know about the fixture…
Fixture information
Leicester Riders at Loughborough Basketball
Sir David Wallace Sports Hall, Loughborough University 
Friday, August 25, 7 pm
New Riders era
A breathless offseason has seen a plethora of fresh faces coming through the doors of the Morningside Arena.
Seven new Riders were added to the roster, as the club enters a new era seeking to add to its rich history.
READ MORE: Riders 2023/24 roster
This offseason, therefore, is a key chemistry-building period for a new collection of players ahead of an intense British Basketball League schedule.
Among the returners is Kimbal Mackenzie, off the back of a successful summer in the CEBL for the Niagara Rivers Lions, where he made the championship weekend alongside new teammate TJ Lall.
He will play a key role in gelling the team with their Riders' experience from previous seasons.
"While the results don't matter in the long run, ultimately, you want a team that is going to play hard and try and win every possession," said Head Coach Rob Paternostro, when asked about what he looks to get out of this year's preseason fixtures.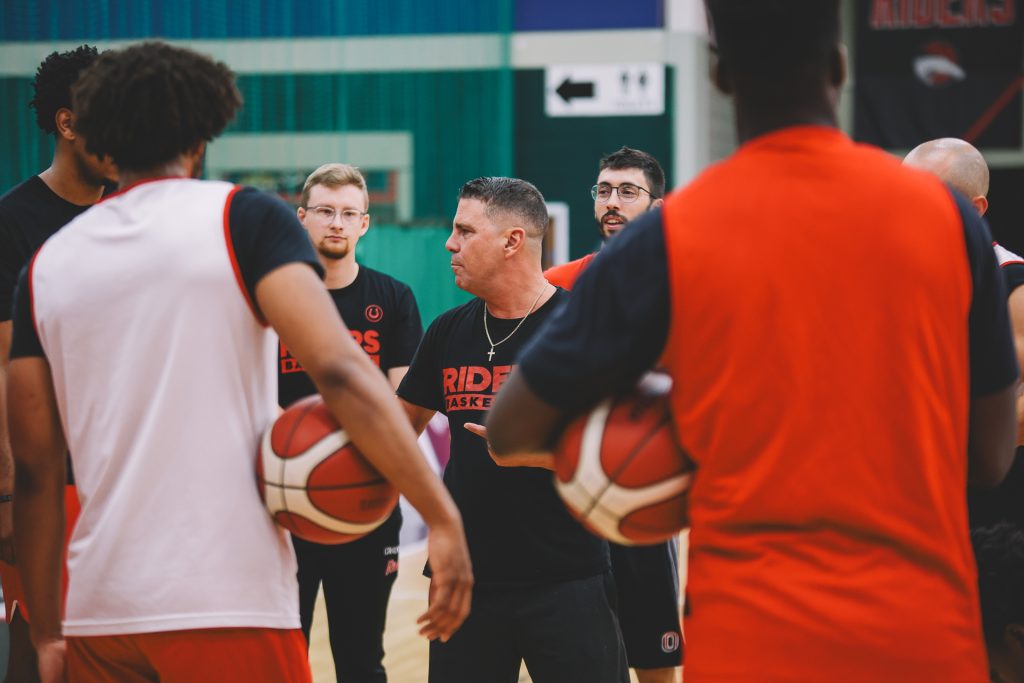 "These games were important for getting a feel for the rotation and understanding how to play different lineups. The more preseason games, the better in that sense.
"We don't look too far ahead at this stage of the season, other than wanting to be in great condition. We want to be in great shape to deal with the season, and we want to be a group that loves playing basketball."
Loughborough- continuity is key
It's been a busy week of announcements for the Riders' opponents, as they announced their roster for the 2023/24 season.
Among their returners are American guard Elijah Bailey, Welsh international Ben Woog and German-born Justin Hedley.
READ MORE: Loughborough confirms retained core ahead of 2023/24 season.
As confirmed by Head Coach Will Maynard, the majority of these returners enter their final year, and they look to give last season's BUCS champions a fitting send-off.
"We have four or five guys in their final year, and they're determined to go out and have a great season," said Maynard.
"Seeing them flourish and seeing what life after Loughborough holds for them will be super rewarding."
Accompanying the returns are new additions such as 6'4" guard Pannos Karras, who joins from Notre Dame College, and Torran Phillip out of Central Wyoming College.
They will be met immediately with the stern test of two preseason fixtures against British Basketball League opponents, also taking on the Cheshire Phoenix on September 2.
"It will give us some confidence going into the season, no matter the score," explained Maynard.
"We know we can't match their talent, but having the opportunity to go up against professionals before our regular season will tell us where we're at and what we need to work on."
Loughborough looks to build on its BUCS glory from last season, and continue to challenge in NBL D1, where they finished with a 15-11 record last season.
Played for both- Conner Washington
Loughborough basketball holds especially fond memories for Riders' legend Conner Washington, who started his Riders journey at the University.
Alongside Head Coach Will Maynard, he helped Loughborough to their first BUCS title in 22 years, earning Final MVP in the process.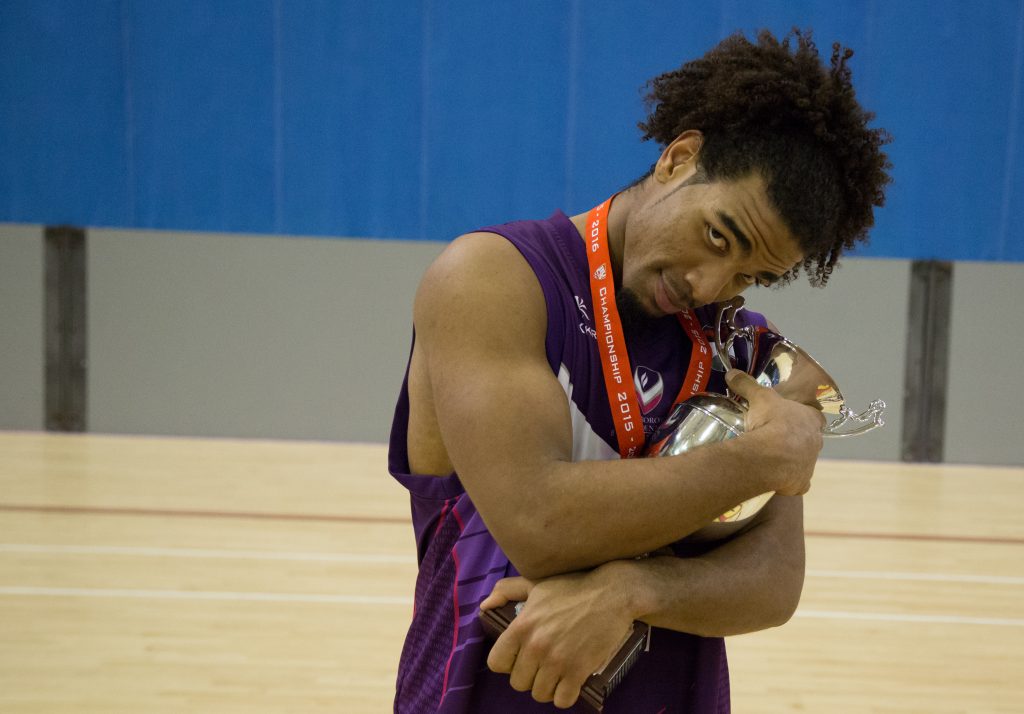 Washington is a shining example of the thriving partnership between the Riders and the University, who have since become a powerhouse in BUCS basketball, winning five of the last six Men's titles.
In summary…
Following the offseason, preseason games are vital for both sides to get game time in their legs, and chemistry on the court.
Meanwhile for the fans, "Red vs Purple" is a celebration of the thriving partnership between the Leicester Riders and Loughborough University, and always provides great entertainment.