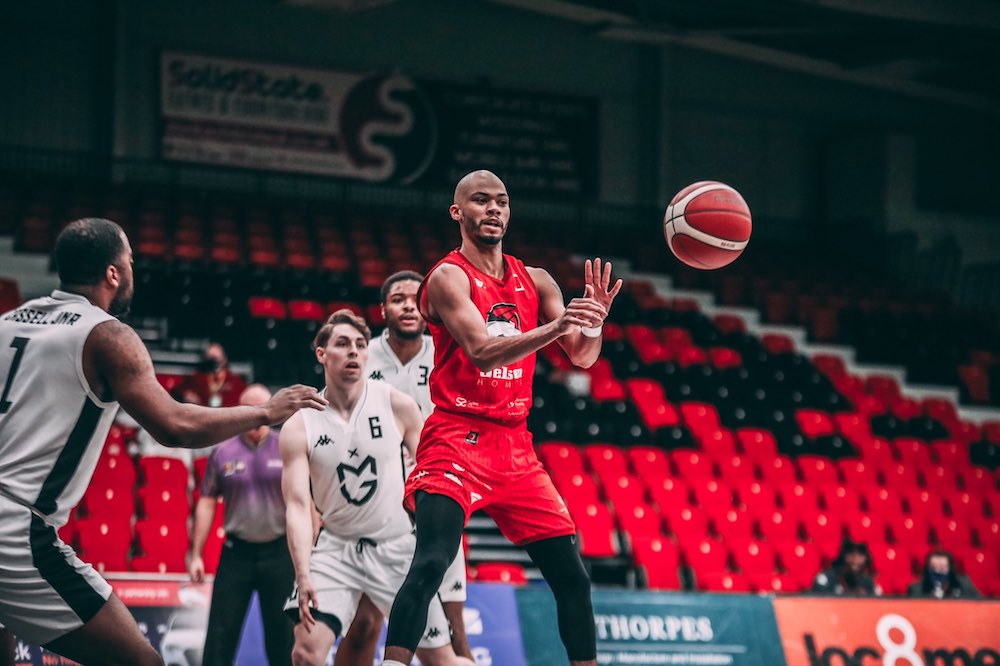 Riders Media - 21st February 2021
Preview: Riders at Giants
Season So Far – Riders
A hard-fought victory at home to the Eagles in their last game put the Riders four points clear at the top of the BBL Championship table, with a 12-1 record. Holding their opponents to 75.8 points per game, their defence is the best in the league, and it was on full display in their last games. Riders held the third-best offence in the league to 75 points, suffocating their opponents by playing up on the perimeter players and making everything difficult. This style of high-pressure defence results in a lot of steals for the Riders, allowing their athletic stars to shine on the fast break. 
Season So For- Giants
The Giants come off the back of a commanding 20 point blowout win to the Worcester Wolves on Friday night, breaking a five-game league losing streak. Four Giants players scored in double digits, led by 25 points from Justin Satchell, to bring their record to 6-8. They sit seventh in the BBL Championship and will hope to put together a string of good performances, to solidify their position in a playoff spot.
Ones to watch
Against the Eagles in his most recent game, Aaron Falzon had his season-high of ten points, draining key threes to keep his team in control of the game. Falzon spent four years at college in the NCAA Division 1, with three years at Northwestern, averaging nine points per game in his freshman year, before transferring to Quinnipiac for his senior year, where he averaged eight points per game. Playing in his first pro year, Falzon is a stretch four who can shoot the ball with great efficiency. He is shooting 39% from three on the year, and his length and quickness make him an asset on the defensive side of the floor also. Falzon will hope to build off his season high performance with another big game in this one.
Breaon Brady has been a dominant force inside for the Giants, averaging a double-double on the season. Graduating out of Houston College in the NCAA Division 1, Brady plays bully-ball under the basket, generating his offence in the post, with a jump-hook he can hit from deep outside the restricted area. Should he be double-teamed, he has great passing ability out the post, and he's is a great rebounder too, averaging 11 a game to go with his 17 points. An undersized big-man, Brady can move his feet quickly to guard smaller defenders and get across to help defensively and come up with huge blocks at the rim. Meanwhile, his strength allows him to out muscle bigger defenders in the post, and for offensive rebounds, averaging three a game this season.
Previous meeting
The most recent clash between the two sides occurred 16 days previous, and resulted in a 116-109 Riders win. In the high scoring affair, the Riders had two players with over 20 points, with Geno Crandall leading the way with 26, and tremendous 15 assists, his season-high in both categories. Meanwhile, the Giants had two players with 29+ points, most noticeably, Jordan Whelan, who achieved his season-high also. 
How To Watch
Although the game will be played behind closed doors, Riders fans will be able to tune in via BBL Player by purchasing a one game pass for just £4.99. Riders Season Ticket Holders will be able to watch the game free of charge by logging into their BBL Player account.