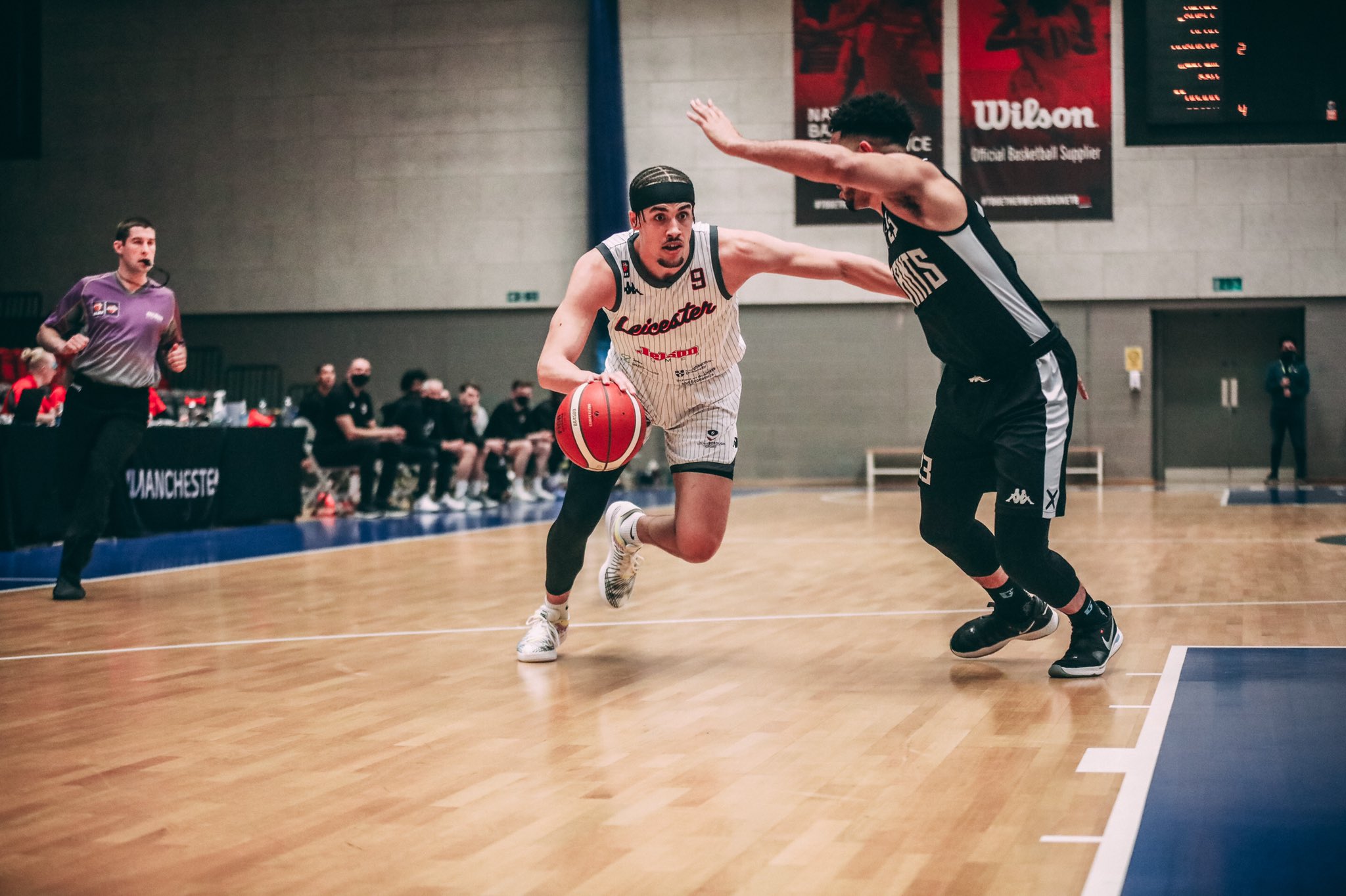 Riders Media - 4th April 2021
Preview: Riders at Giants
After a disappointing loss in mid week, Riders looks to bounce back. Tipping off at 5:00pm, the National Basketball Performance Centre plays host to an Easter Sunday clash between the Riders and the Giants.
Season so Far – Riders
The Riders currently possess the premier spot in the BBL table, sitting 1st with a lead of eight points. The Riders side will not be pleased however, licking their wounds after their five-game win-streak was snapped last Tuesday by the Flyers. Now facing another team fighting for the final playoff seed, the Riders are in store for more intense action. Head coach Rob Paternosto believes his side is up to the challenge saying the last outing was a lesson learned for us, but I am confident we can bounce back. With Geno Crandall still out for Sunday's clash, the Riders look to secure a win through the team basketball that has been key to their success all season.
Season so Far – Giants
With a record of 7-16 the Manchester Giants find themselves two places off a playoff spot. After losing their last two, the Giants look to turn things around and make that playoff push. At 10th, they have some catching up to do, back from 8th by four points despite playing more games than both teams ahead of them. They face quite the task Sunday however, trying to get back to winning ways facing a hungry side in the Riders, who are looking for a victim to unleash some frustration. Being the 3rd best scoring side in the league, the Giants hope to pour in the points on their home court and secure a vital victory in the final stretch of the season.
Ones To Watch
A team missing their leading scorer and playmaker must rely on other sources of points. Fortunately for the Riders, their squad is rife with players who can put the ball in the basket. One such player will be looking to bounce back with a vengeance Sunday, Corey Johnson. After shooting an uncharacteristic 1-9 from three in his last performance, Johnson, one of the league's premier marksmen, will be looking to see the ball splash through the net as normal. Leicester's 6'5" shooting guard knocks down the long ball at a 37% clip on 6.4 attempts per game. Johnson has often been relied on as a catalyst for offensive production, starting all 23 matches this season for Leicester and averaging 11.4 points per game. The Giants will have to make sure not to give him space if they want to keep the Riders from counting in threes.
Despite the Giants' loss last week, the court still saw an impressive performance from one of the most efficient players in the league. Giants power forward David Ulph dropped in a cool seven of nine shots for 16 points, while also securing a double-double with 11 rebounds. Most impressive, despite Ulph's effective scoring, was his work on the boards. Eight of his 11 rebounds were ripped down off the offensive glass, giving his side a chance to convert second chance opportunities. This performance was not an outlying occurrence either. Ulph averages 10.8 points and 8.4 rebounds for the Giants this season, with an incredible 3.5 of those rebounds per game being offensive. As mentioned before, Ulph is a player that makes the most of his minutes, shooting 66% from the field, sporting a player efficiency rating of 19.9 and having an offensive rating of 127.6. The Riders will need to keep Ulph out of the paint and away from the offensive glass on Sunday if they want to cripple the Giants scoring.
Previous Meeting
The Riders and Giants' last meeting was on the 21st February 2021, taking place on a Manchester court. A dominant second half performance secured a Riders victory, the contest finishing 77-91. The contest saw this Sunday's Riders one to watch, Corey Johnson, flame the Giants for 24 points. Geno Crandall also threatened a triple-double with 21 points, 8 rebounds and 8 assists, so Manchester will not miss his presence on the floor. The Giants will be focused on avoiding fouling this Sunday learning from their earlier demise, in which the Riders had an unbelievable 30 attempts from the charity stripe.
How To Watch
Although the game will be played behind closed doors, Riders fans will be able to tune in via BBL Player by purchasing a one game pass for just £4.99. Riders Season Ticket Holders will be able to watch the game free of charge by logging into their BBL Player account.