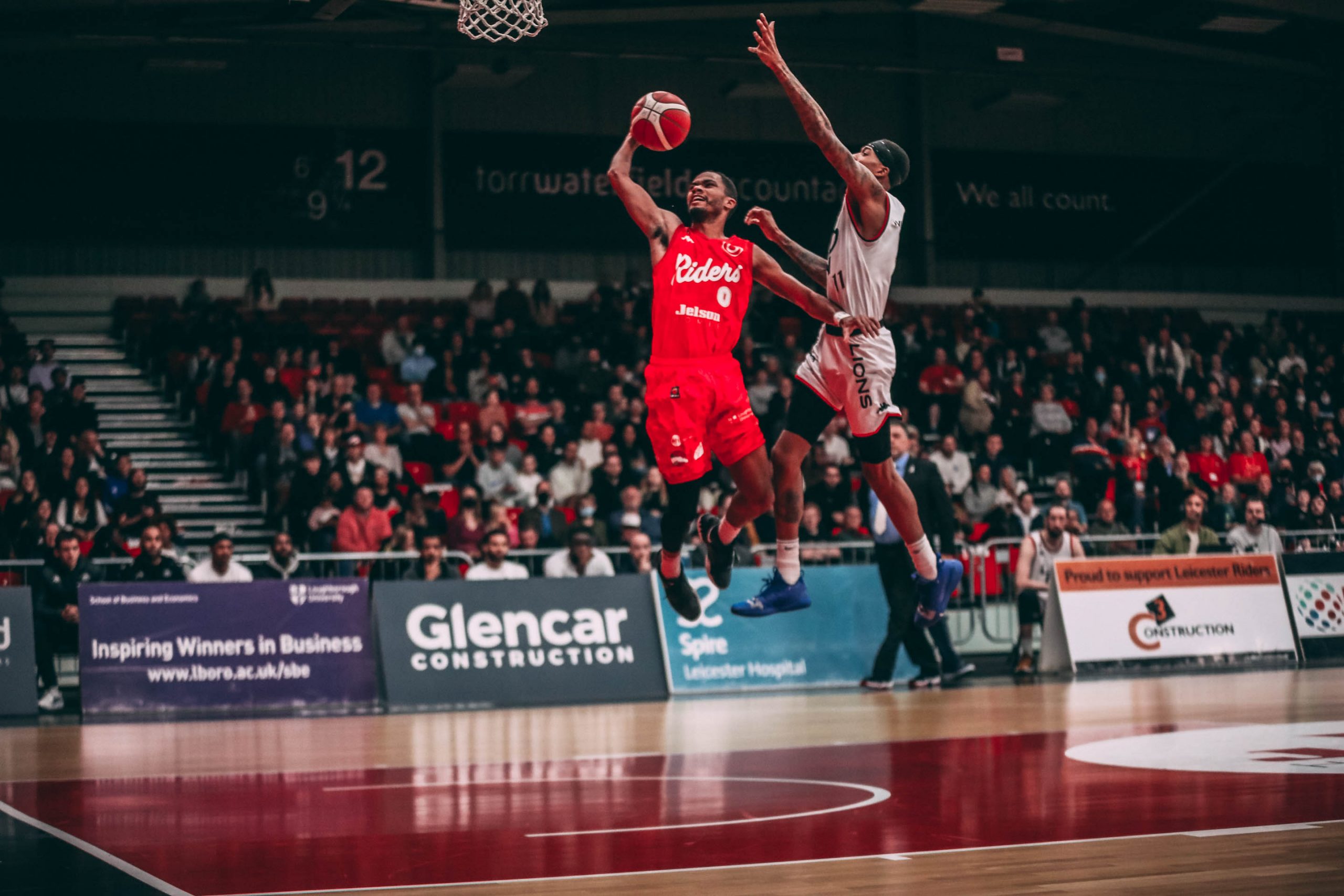 Riders Media - 30th October 2021
Morningside Arena hosts Riders against Lions for BBL Cup South decider
Leicester Riders will play London Lions at the Morningside Arena to complete the BBL Cup South qualifying on Sunday 7th November at 4pm. The teams are currently tied on 6 and 1 at the top of the South Group.
The winner will take first spot in the South Group, setting up a tie with either Sheffield Sharks or Cheshire Phoenix in the BBL Cup Quarter Final.
Riders have confirmed that the switch to the Morningside Arena means that Riders Season Tickets holders will have complimentary admission meaning that Season Ticket holders will have an extra home game on their calendar.
Game tickets are available online.
The date for the BBL Cup Quarter Final has also been confirmed as Saturday 13th November 2021 at the Morningside Arena.