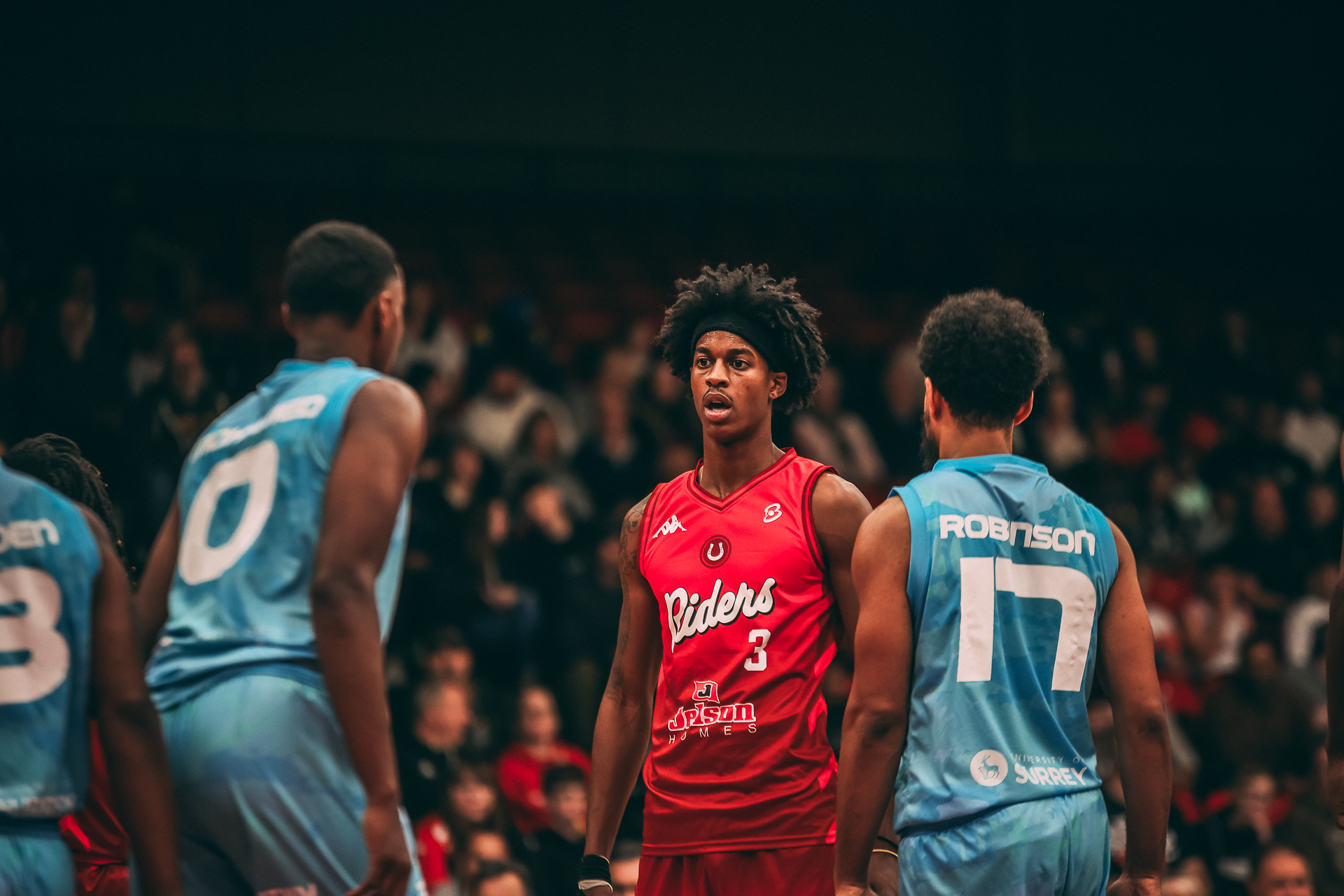 Riders Media - 31st October 2023
Road to the Riders: Miryne Thomas
Basketball came late to Cleveland-born Miryne Thomas. At 15, he was searching for a direction to shape his life until the game found him.
Now, he suits up as a professional, competing for the Leicester Riders as one of their marquee players.
The 24-year-old reflected on where it all started:
"I talked with my mum about my future and what I wanted to do in life. I told her that I wanted to go to school and break the generational curse that had been on our family.
"One day in high school, some NCAA advocates showed us the statistics of how many high school students go on to play sport in college. I knew I could be one. I was athletic and felt I had enough time to get good enough."
With his dream of attending college spurring him on, he applied every part of himself to basketball. That included moving schools to give himself every chance of getting a scholarship.
"The school I was at was very academically focused, so I changed to Central Catholic where athelticim was through the roof. They had three State Championships before I got there and had people go to D1 year after year. I knew that was where I was supposed to be."
Thomas received a scholarship from the University of Maryland Eastern Shore and transferred to Ball State after his Freshman year, then to Kent State as a Senior.
He accomplished what he set out to, graduating in the summer with a B.A. in Telecommunications Video Production and an M.A. in Promotional Management and Tourism.
"Getting to college was never about going pro. It was all about getting a degree and becoming the first in my family to do that. But when I got there, it was clear I was getting better than a lot of the other guys, and one day, my coach told me that I can do this professionally.
"Now I'm a first-generation college graduate, and doing what I love for a living. I'm so proud of how far I've come."
Cleveland: This is for you!
Living in Cleveland during that period meant there was no shortage of basketball inspiration. The Cavaliers' 2016 Championship inspired a city, and Thomas was there to witness it all.
"Game Seven was in Golden State, and we had a watch party outside the Cavs arena. When the confetti came down, me and my friends started crying. Balling our eyes out. We'd never experienced something like that for our city.
"Growing up in the inner city was always one of the most dangerous places in America. It was overwhelming that the same city accomplished that. It gave people hope that things can be better despite all the darkness."
The NBA title coming to Cleveland gave Thomas an extra push to fight for his dream.
"I had been playing basketball for one year at the time, and it kicked me into gear. It gave me an extra push to show me I can do it. I remember crying and looking at my friend and saying: 'We can really be something. Lebron was just a normal kid before he was Lebron.'"
It wasn't only the star of the city who inspired a young Thomas. Watching the 2016 Cavs showed him that the team is a sum of its parts, and every player down the roster is pivotal to team success.
"I was never the star, so I took a lot of inspiration from the guys who knew their role and helped get the team over the line. It showed me that everyone has an oar on the boat, and they all have to work in the same direction. JR Smith was the guy I looked up to."
Returning to Central Catholic after that summer, Thomas' drive saw him achieve his dream. As a former boxer, his devotion to his craft came naturally.
"My work ethic Carried over from boxing. Working as a boxer is so much harder, so applying myself to basketball has never been a problem.
"Being from Cleveland, you can't just be athletic. We're inner-city kids: everyone's athletic! In order to stand out, I realised I had to find a way to be different. The way I did that was learning how to shoot effectively.
"My coaches told me if I got 10,000 shots up over the offseason I could become a shooter. So I followed that plan, worked hard on my shot, and it became automatic.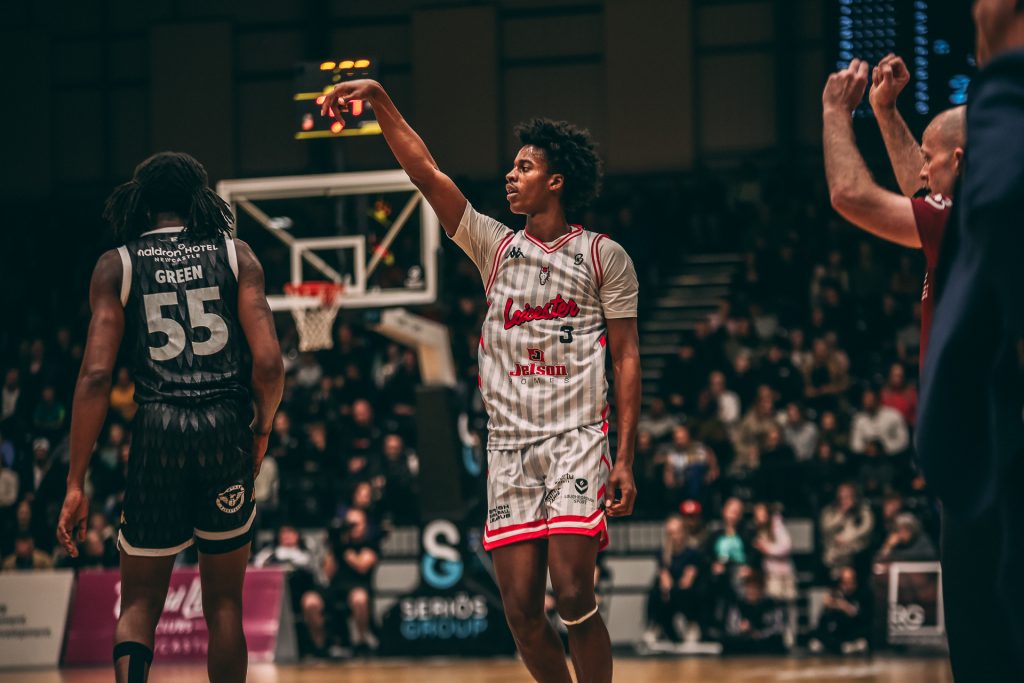 "That work ethic has carried over to college and the pros. If I play badly I'd be practising the next day, so why is it any different if I play well? You have to keep your grind and process consistent."
Teammates become family
Thomas quickly learned, coming up as a collegiate athlete the importance of a team pulling in the same direction. Despite finding differences with a teammate to start the year, they ended it as brothers.
"At Ball State, in my sophomore year, we played Kent State and things got a bit chippy between myself and Malique Jacobs who played for them. A couple of years down the line I transferred to Kent State, and he was still there.
"We didn't have the best relationship off the bat. We just couldn't see eye to eye.
"But at the end of the year we won the MAC Championship, and when we sealed the Championship game, he walked to me and said 'It was all worth it'.
"I got the same feeling you get when you're plummeting down on a rollercoaster. This was a guy who I'd clashed with going back three years, and those few words just cleared the air in an instant.
"We're like brothers now. We had to battle through not loving each other to becoming family."
Knowing the importance of the collective unit is one of Thomas' great strengths. As a rookie, he came to the Riders understanding that he had to get on the same page as his new teammates.
"If you want to be successful, you have to understand your teammates as people. We all come form different backgrounds, upbringings and families, and we all have to find a way to find common ground."
That has come naturally to this group, who have connected on and off the court.
"I love this team. Mo, Kimbal and Conner are the best vets I've ever had. I love their energy.
"Kimbal is one of the greatest people I will ever play basketball with. Mo is such a point of wisdom in my life, and he always has something to say that will help. Conner is like me; he comes with energy, and I look up to him and want to be like him."
As he did when he first found the game, Thomas has hit the ground running in Leicester. He has two Team of the Week selections, put up a team-leading 20-point double in back-to-back games, and ranks top 10 in the British Basketball League in rebounds.
In his ninth year of playing basketball, the sky is the limit for this ever-improving talent.
---
Want to see Miryne in action?

Get tickets to our next home game against Newcastle Eagles!