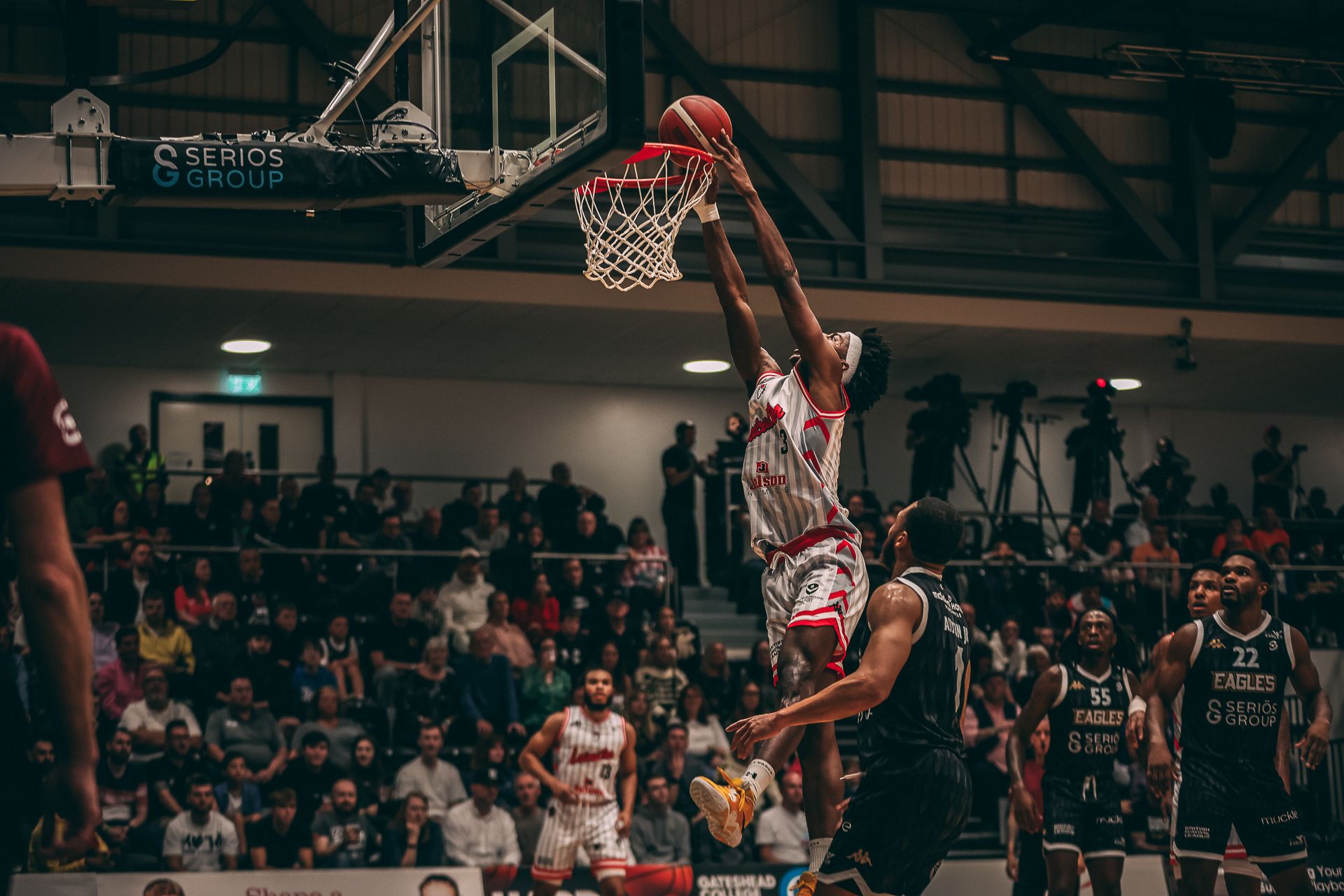 Riders Media - 9th October 2023
Miryne Thomas named to British Basketball League Team of the Week
Riders forward Miryne Thomas has been named to the British Basketball League's Team of the Week, following his performance in the Riders 92-85 road win against the Newcastle Eagles.
Thomas led the Riders to victory with 17 points, seven rebounds and a block, injecting energy into the Riders' roster with ferocious attacks at the rim.
He went 6-11 from the field in 29 minutes of action, finishing with a game-high +/- of 16.
"I'm living my dream. I've been working to get here for over 10 years, and now I'm soaking it in," said Thomas post-game.
"I've been telling the team I'm here to run and get tired. If I have zero points and rebounds and we come out with a win, I'm as happy as I would be if I had 100 points."
---
Want to see Thomas in action?