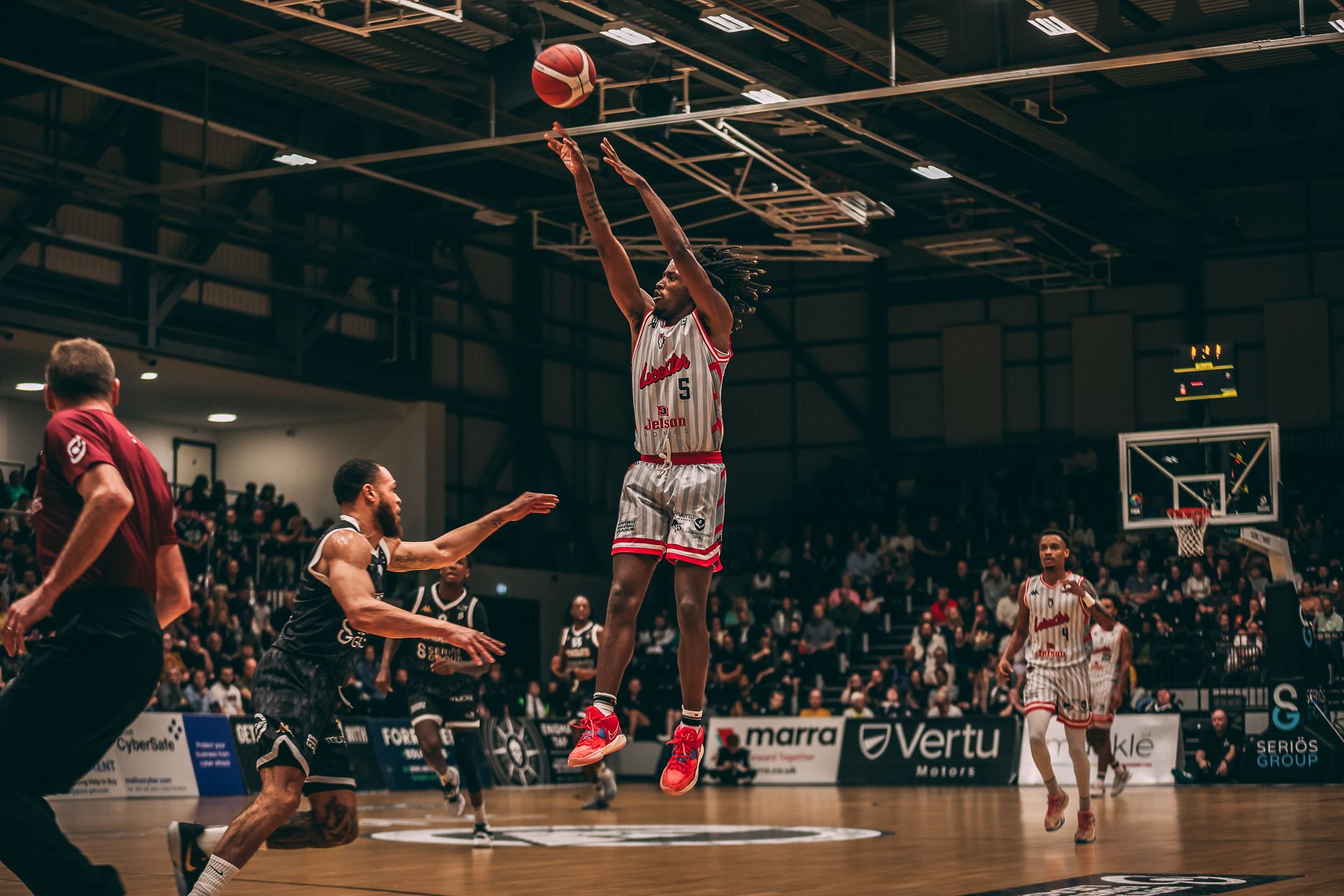 Riders Media - 11th October 2023
Riders by numbers: The season's statistics so far
It's early in the season, but the British Basketball League is starting to take shape!
Here we take you through the early statistical talking points for the Riders.
Scoring success
The Riders find themselves near the top of the offensive charts, following back-to-back games putting up 92 points. They rank second in points per game with 89.5, and in field goal percentage hitting on 50% of their shot attempts.
Their ball movement leads to 19 assists per game, third-best in the League, and every player sees involvement in the dynamic offence. 10 Riders are scoring over seven points this season: Leicester's deep roster getting contributions from top to bottom. 
Much of the Riders' success in scoring the ball has come at the free-throw line. They shoot the most free throws in the league, 27.5 per game, converting their foul shots at a 74.55% rate.
Aggressive play in attacking the hoop gets the team to the line, and opponents in foul trouble, proving an effective way to get points on the board.
Braelen's efficiency
Braelen Bridges' scoring ability at the hoop means he leads the League's efficiency charts by a wide margin.
His 18-21 shooting from the field leaves him at 85.7%, over 20% more than the second most efficient scorer in the League, Leicester's own Samuel Idowu. 
With his efficient numbers, Bridges caught the eye last time out against the Newcastle Eagles. He put up 15 points, and more impressively, went 6-6 from the field, not missing a shot.
Alongside Idowu, Bridges ranks 12th in the League in blocks per game, and is scoring 11 points per game on the season so far.
His ability to muscle in close and score consistently with his touch around the rim makes him a deadly threat inside. 
Pinson's playmaking
Establishing himself early as one of British Basketball's elite playmakers, Xavier Pinson leads the League with his assist numbers through four games. The Chicago-born guard dishes six per game, and boasts an assist:turnover ratio of 3:1.
Pinson dishes an assist on 40% of his possessions, second most in the League. His best game sharing the rock came against the Bristol Flyers, where he put up a near double-double with nine assists. 
An impressive aspect of Pinson's numbers is that he is averaging just 24 minutes per game, after missing the pre-season through injury.
As that number increases, and he gets more game time under his belt, expect Pinson's playmaking to continue to drive the Riders' offence forward. 
---
Don't miss your chance to see the Riders in action!