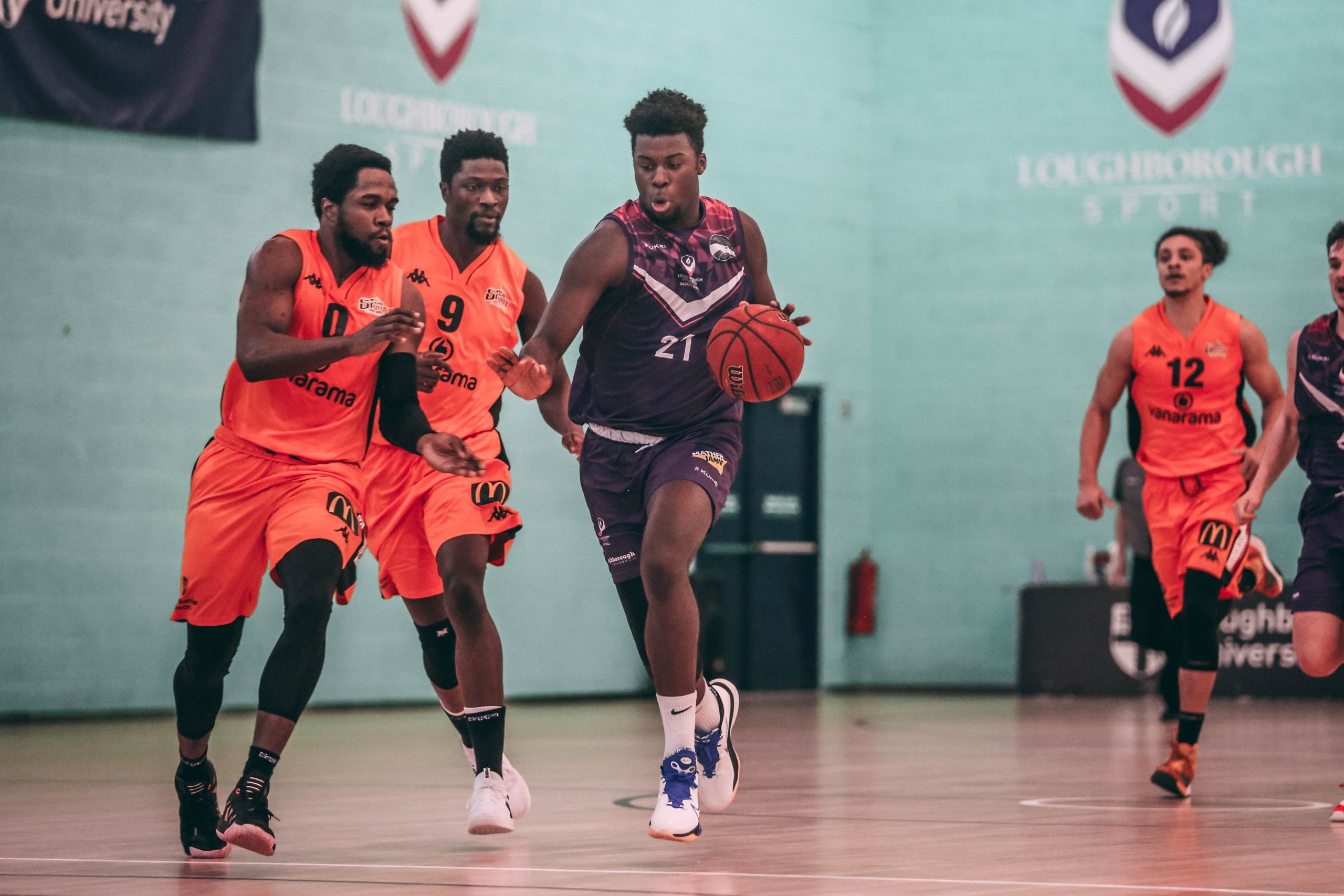 Riders Media - 29th September 2021
Match Report: Riders Vs Warriors
Loughborough Riders faced off against the Leicester Warriors in the final game of the L Lynch Trophy group stage. As the top spot was already claimed by the Nottingham Hoods, it was between these two local rivals to fight it out for second spot, that would see the winning team proceed to the next round.
After a closely contested game, the Loughborough Riders came away with a 77-73 thanks to a clutch shot from Joe Bielak in the last 24 seconds the game, putting the Riders up 75-73.
Riders had a slow start to the game and failed to score for the first 5 minutes of the quarter, but Victor Ndoukou opened the scoring for the Riders with a 2-point jump shot, to make the score 2-10 Warriors. Leicester Warriors kept their flow going but Riders fought back to finish the quarter 13-19 down. The second quarter followed a similar pattern of the first quarter with Riders struggling to make shots stick allowing Warriors to extend their lead to 11 points going into the second half.
3 back-to-back three pointers by the Riders early in the 3rd quarter shifted momentum their way and helped them to level the game at 40-40. Carl Pearson and Delaney Powell of the Warriors kept the pressure on the Riders. In the fourth quarter the Riders were able to disrupt the Warriors flow and get on top within the final seconds thanks to a 3 point shot from Joe Bielak.
Head Coach Mark Jarram commented "A gutsy win from the group. Credit to Warriors they started the game very well, made everything tough and scrappy. We didn't shoot the ball well in the first half but hung in there, stuck with our plan and got going in second half. Obviously, some vital stops and key scores in the fourth allowed us to come out on the winning side of this close one. Lots of learning for this group. We needed it."
Scorers
Riders: J.Bielak 18, C.Hayden 11, J.Fakile 11, K.Gudza 11, V.Ndoukou 9, H.Gamble 8, D.Orija 5, D.Oputa 4
Warriors: D.Powell 21, E.Brownell 11, P.Chingombe 10, C.Pearson 10, H.Langton 6, E.Haggith 4, J.Pollock 4, K.Wright 3, T.Riley 2, B.Adjei 2
The Loughborough Riders are next in action on Saturday 2nd October away to the Nottingham Hoods. You can follow updates from the game @lborobasketball