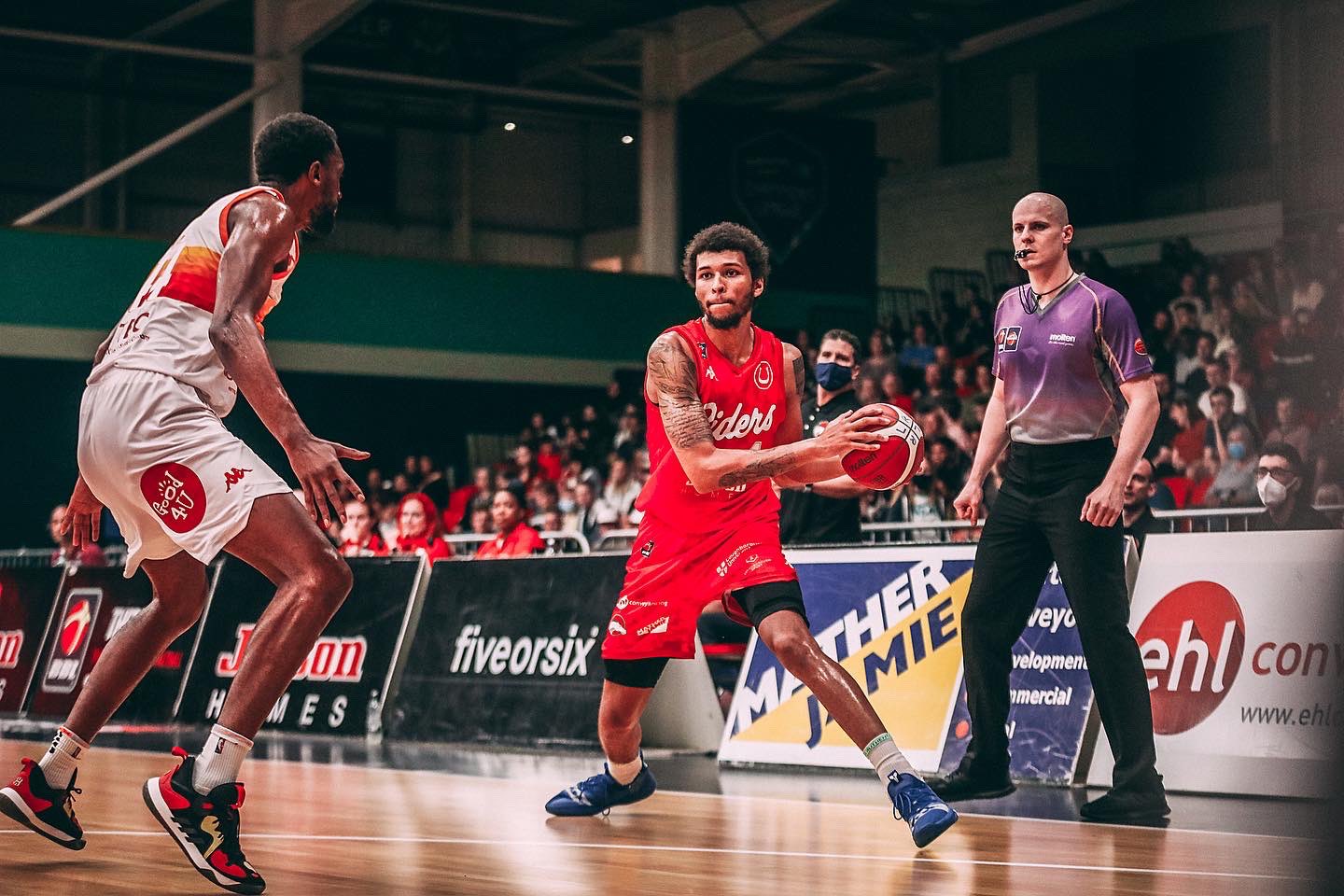 Riders Media - 1st August 2022
Marc Loving returns!
Riders are excited to announce the re-signing of former Ohio State forward Marc Loving for the 2022/23 season. The sharpshooting stretch-four scored 12 points a game last season on an efficient 46% from the field.
Loving played an integral part of the Riders' treble-winning season last year. His season-high of 32 points game back in November, torching the Cheshire Phoenix to settle into Leicester life quickly, before earning Player of the Month in December.
Prior to last season, Loving competed in the NBA G-League for the Delaware Bluecoats and the Agua Caliente Clippers. This came after a successful four-year stint at Ohio State, where he averaged 13 points and five rebounds across his junior and senior years.
Loving became a fan favourite throughout the season and will bring a bounce to the Morningside Arena with his highlight plays.
"I'm looking forward to being back & building on what we accomplished last year," said Loving. "I'm happy to be back with a great coaching staff and fan base. This year should be really exciting!"
Head Coach Rob Paternostro reflected on Loving's return:
"We are thrilled to have Marc back for another season. He is a very talented player with a high basketball IQ whose versatility allows him to play in many different positions on both ends of the floor."
"I thought he was excellent last season. He is a player that you feel comfortable with on the floor because he consistently makes the right plays both offensively and defensively."
"His three point shot is a great weapon in our offence, he has unlimited range out there but I also think that his passing and playmaking were very important to our offence last season."