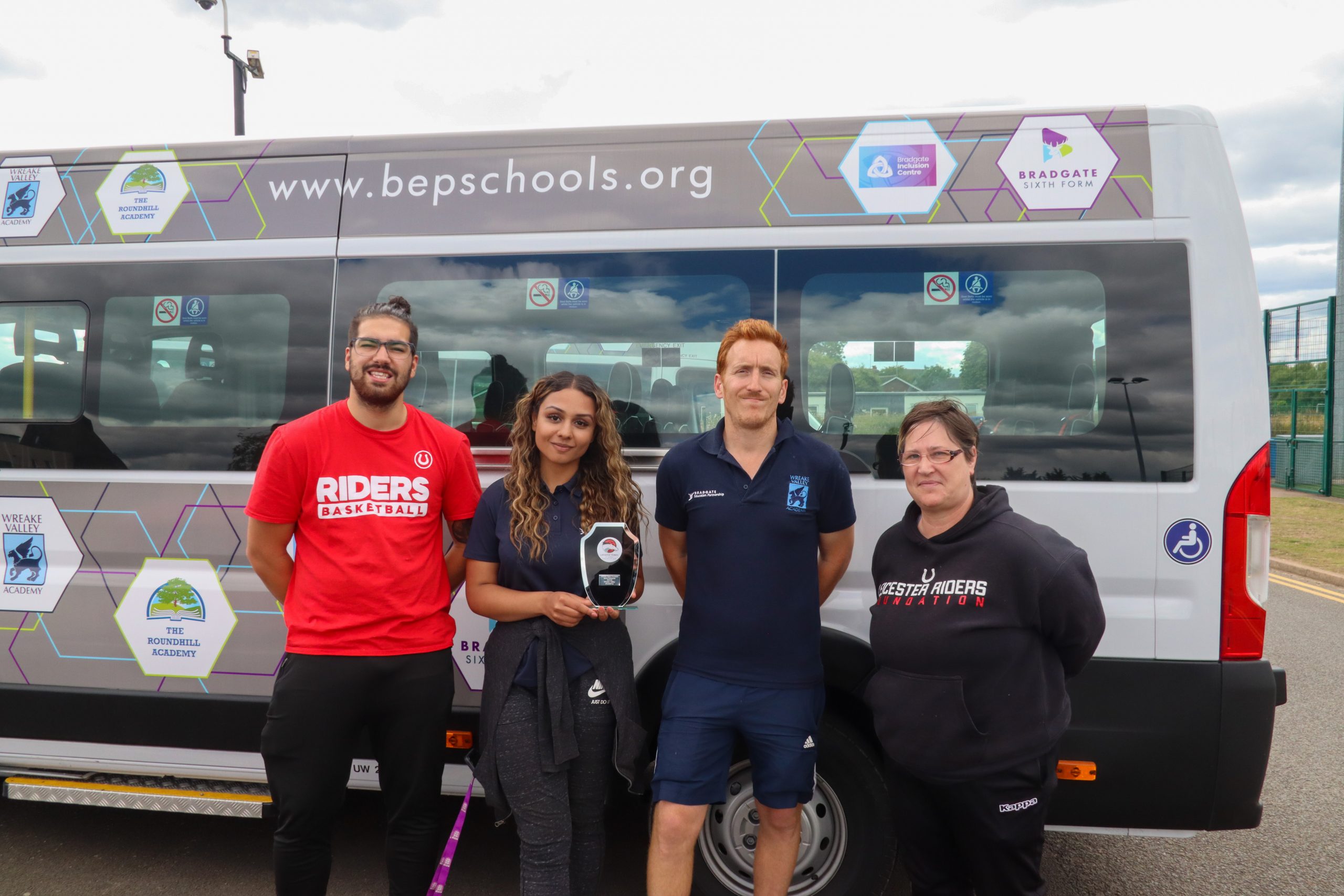 Riders Media - 5th July 2022
LRF present schools Champions partnership plaques
The Leicester Riders Foundation has awarded Champions Partnership Plaques to schools who have worked with us throughout the 2021/22 season.
To qualify to be awarded with a Champions Partnership Plaque Schools must have worked with LRF from September through till June of which there are four schools. The other schools who qualified for the award have either extended their primary coaching sessions or have re booked for the following school year.
Karen Burton, Schools Project Officer for the Foundation is delighted with the partnerships that the Foundation has formed in schools over the past year.
"I am really happy to be able to present something to the schools that have formed a working partnership with our Foundation throughout the year."
"It takes a lot of commitment from both the school and Pupils to commit to sessions on a weekly basis. I am really excited that our schools projects is growing and we felt that schools that have been with us since September and other schools that have extended their original package with us needed some recognition of the work that we are undertaking together to help with sport and Education coming out of Covid."
For more information on the work that the Leicester Riders Foundation does in schools and the packages we offer email [email protected].
Schools awarded:
Hope Hamilton Church of England
St Mary's Catholic Primary School
St Mary fields Primary School
All Saints Church of England Primary School
St Clares Roman CAtholic Primary School
Wreake Valley Academy
Ashby Hilltop Primary School
Uplands Junior LEAD Academy
Taylor Road Primary School
Glenhills Primary School
Quorn Hall School
North Warwickshire and South Leicestershire College
Memphys
Vista Children and Young people
Heather Primary School
Birkett House School
Ellesmere College
Foxfields Academy
Over the past year the Leicester Riders Foundation has also worked in the schools below and is hoping to grow our schools supervision with these schools into next school year.
Forest House School
Beaumont Lodge Primary
Wigston Academy
RavenHurst Primary
Fosse Mead Primary School
Bishop Challenor College
Foalville Primary
King Richards
Humberstone junior Academy