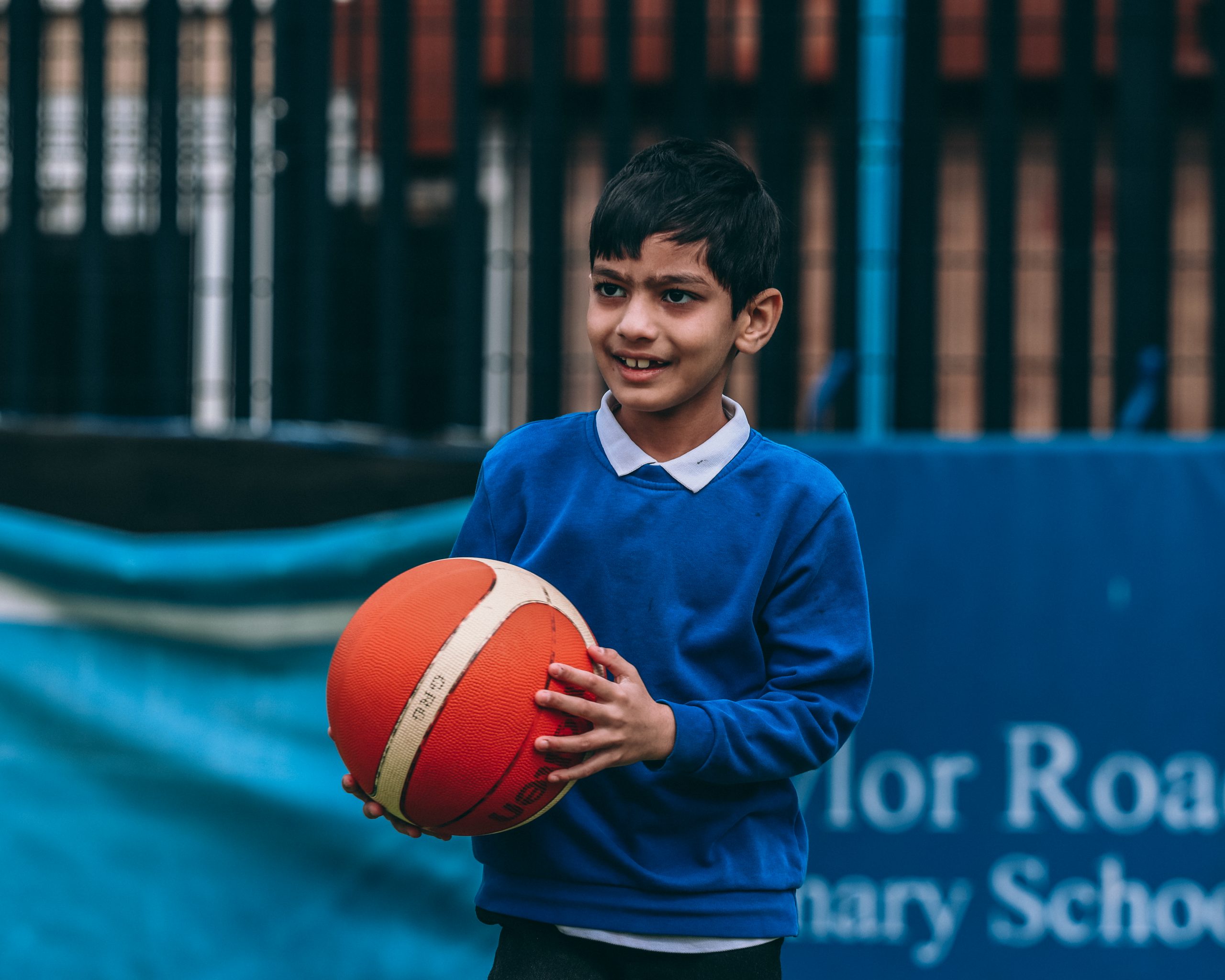 Riders Media - 28th April 2023
LRF deliver first United Leicester Resilience Day
Last Wednesday Leicester Riders Foundation delivered our first United Leicester Resilience day at Taylor Road Primary School in Leicester City Centre.
United Leicester is a partnership delivered by the community foundation of each Leicester sports club, Leicester Riders Foundation, Leicester City in the Community, Leicester Tigers Foundation, Leicestershire CCC in the Community, and Leicester Hockey Club.
The morning began with an ambassador assembly delivered by professional players Mo Walker and Kirsty Brown. Mo and Kirsty spoke to the students about their path to professional basketball as well as key characteristics such as respect, resilience and teamwork that can be related to life both on and off the court.
Following the assembly the years 3 and 4 students were split with one year group heading to the classroom for a resilience workshop and the other group heading outside for a basketball session. The resilience workshop involved a presentation, examples of resilience in professional sport and a group task on healthy eating and physical activity. We then focused on passing, shooting and dribbling in our basketball session which also put the resilience of the students to the test as they learnt new skills.
Neal Ruparelia from Taylor Road Primary believes that the resilience day left a positive impression on all of the students. "A fantastic day with inspirational, dedicated, and enthusiastic staff who truly care to make a difference to young people in the city. Thank you for leaving smiles on the faces of all children at Taylor Road Primary School."
Darren Kay, Leicester Riders Foundation's Head of Education and Schools Sport was delighted to see the students so engaged. "On behalf of The Leicester Riders Foundation – We was delighted to host our first United Leicester session at Taylor Road Primary School. The students was really engaged and provided much learning for our staff too with their good answers around their physical health and how to overcome challenges in their personal and school life. They showed the key skill taught of resilience in abundance. We are super proud of them!"
"I felt that both sessions were well thought out and appropriate to the ages of the pupils. I know there was much interest from the children about what you all do and this was particularly reflected in the children's questions, particularly in the Key Stage 2 assembly." Said Anna Grant-Thomas, Headteacher at Taylor Road "I was also very impressed by the answers from both Mo and Kirsty and felt that they did a fabulous job around the bullying question; it was answered so thoroughly and clearly, I don't think any of the staff in school could have answered it better!"
Taylor Road Primary was the first of three resilience days, this week we visited Whitehall Primary school and in May we are at Stokeswood Primary.