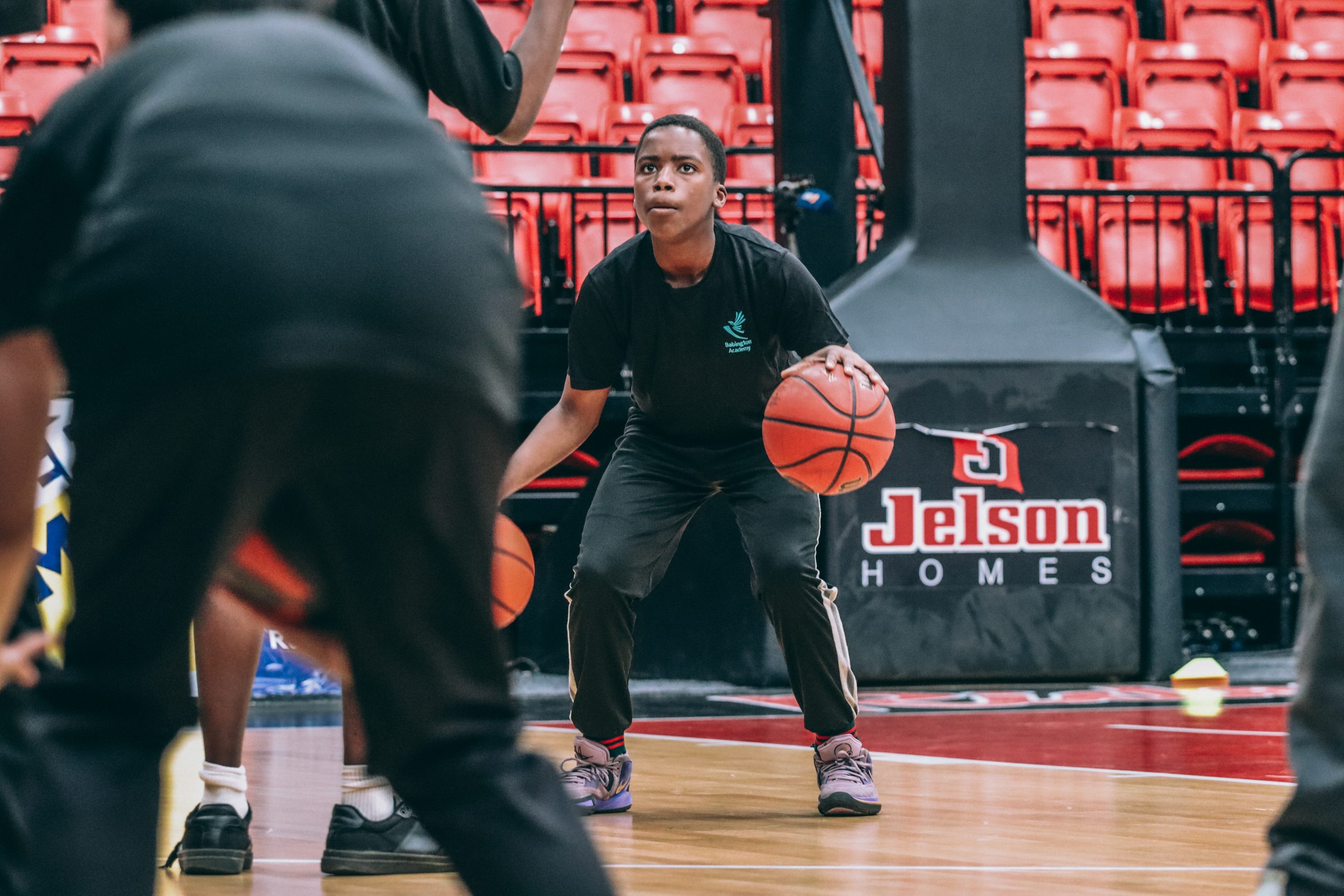 Riders Media - 27th July 2023
LRF continue to grow Development Days
Throughout the 2022/23 basketball season, we have hosted 7 Development Days at the Morningside Arena prior to a Riders BBL home game. This is an opportunity for large groups within the community, including schools to join our team of coaches for a 90-minute coaching clinic on court to enhance their skills, focusing on three different areas: passing, shooting, and dribbling.
A selection of food is provided to the participants following the coaching session, all enjoyed whilst watching the Leicester Riders Professional Team warm up. Finally, as part of the Development Day, participants receive a ticket to watch the Riders in action against another BBL team.
Our Development Days have been a great way for us to further develop our partnerships built through in-school coaching and intervention by enabling us to bring the students to our home and experience the energy of a Riders game day.
"To have the opportunity to work with our coaches, play on court at our arena and watch the pro team in action in such a safe yet fun environment, is such a fantastic experience for the community groups to be involved in. It's been such a success and a pleasure to be a part of!" – Damon Taylor, Community Camp Officer.
"I really enjoyed the development day at Leicester Riders, the drills were really fun and the coaches were really positive and supportive. It was a great way to really develop my basketball skills before watching the game. I really enjoyed watching the Riders game and it was a great experience playing on court at the Morningside Arena" – Cameron, Development Day attendee.
This season we have worked with 287 children throughout our Development Days, and this has been a great initiative to get aspiring basketballers and members of the community on court to increase sport participation and facilitate the experience of a night at the Riders.
We hope to host even more Development Days next season, if you would like to book your group onto one of our 2023/24 season Development Days email [email protected] for more information.