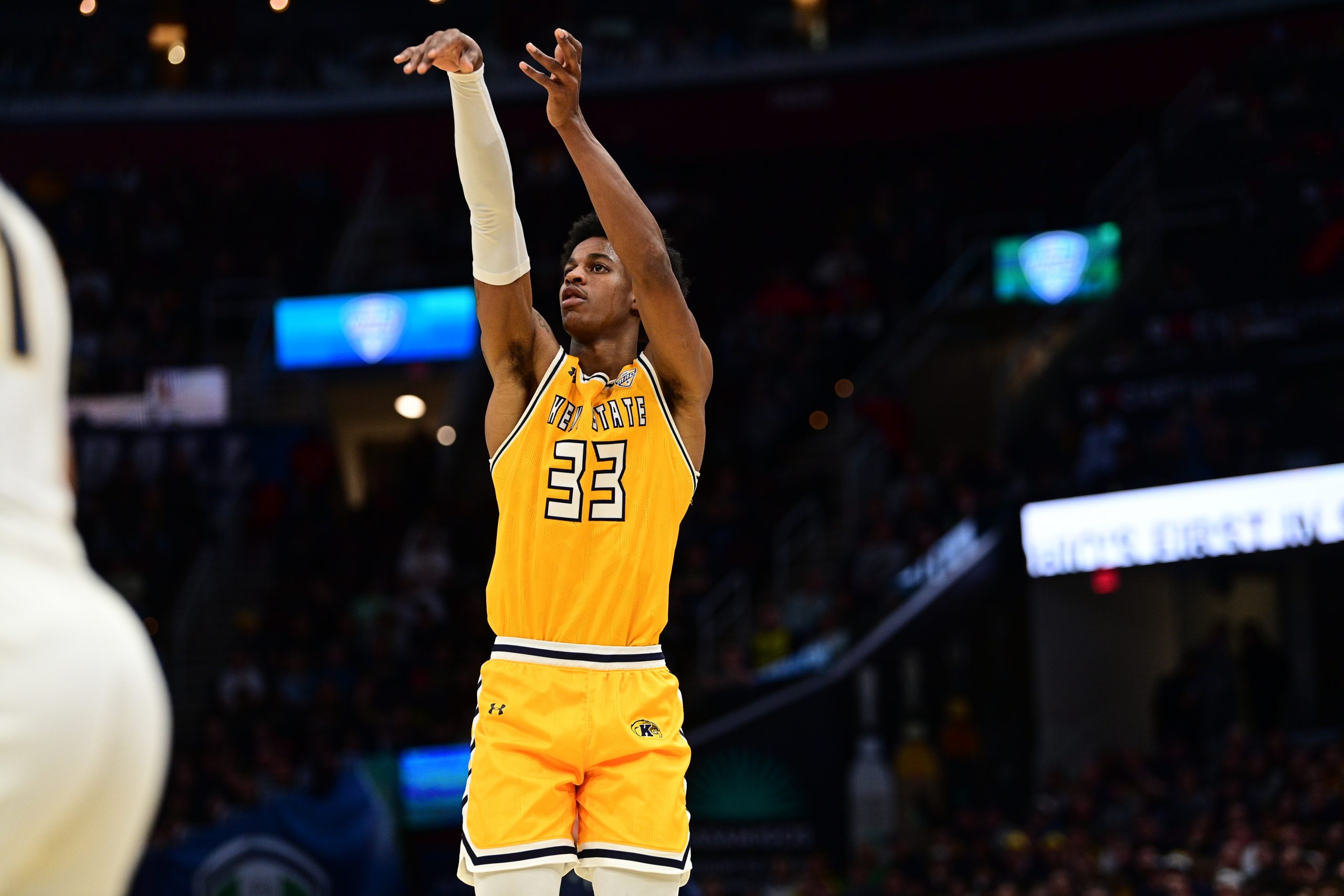 Riders Media - 27th July 2023
Riders sign Thomas
Leicester Riders are delighted to announce the signing of Myryne Thomas for the 2023/24 season.
The 6'8" forward is set to play in his rookie year after averaging 10.5 points and 5.5 rebounds for Kent State in the NCAA Division One last season.
Thomas, a Cleveland native, averaged double-digit points in his final two college seasons, transferring from Ball State to Kent State for his final year of eligibility. 
He averaged 9.3 points and 5.3 rebounds over his five-year college career.
"I'm really happy to be part of the Riders," said Thomas.
"I spoke to Coach Rob, and it sounded like the team was building something really special! I'll be bringing lots of friends and family to the arena, and I hope to light it up with some dunks and threes!"
"I can't wait to see you all!"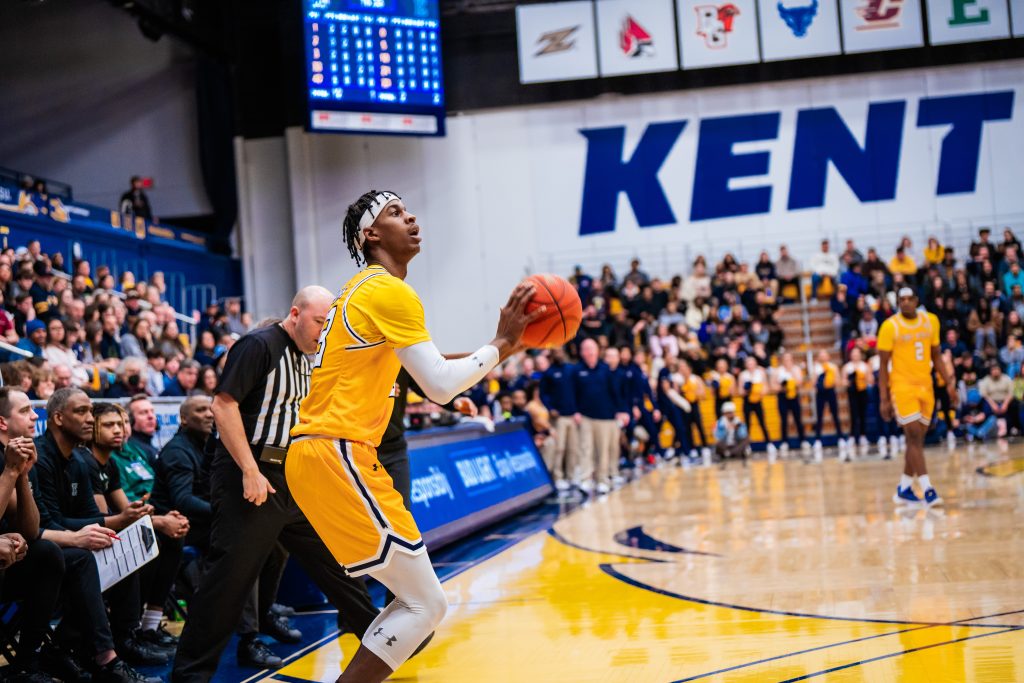 "We are excited to work with Miryne next season," commented Head Coach Rob Paternostro.
"He is a very talented all-around player who combined athleticism with skill and plays with great confidence and energy on the floor.
"He has great length and is a versatile defender who can defend in the paint or on the perimeter and play in multiple positions on the floor.
"We really enjoyed watching him play. He is a competitor who plays hard and has played in big games for a very good team last season."
---
Want to see Miryne in action?
Click here for tickets to our home preseason opener against USA Select!
---
Image credit: Kent State Golden Flashes