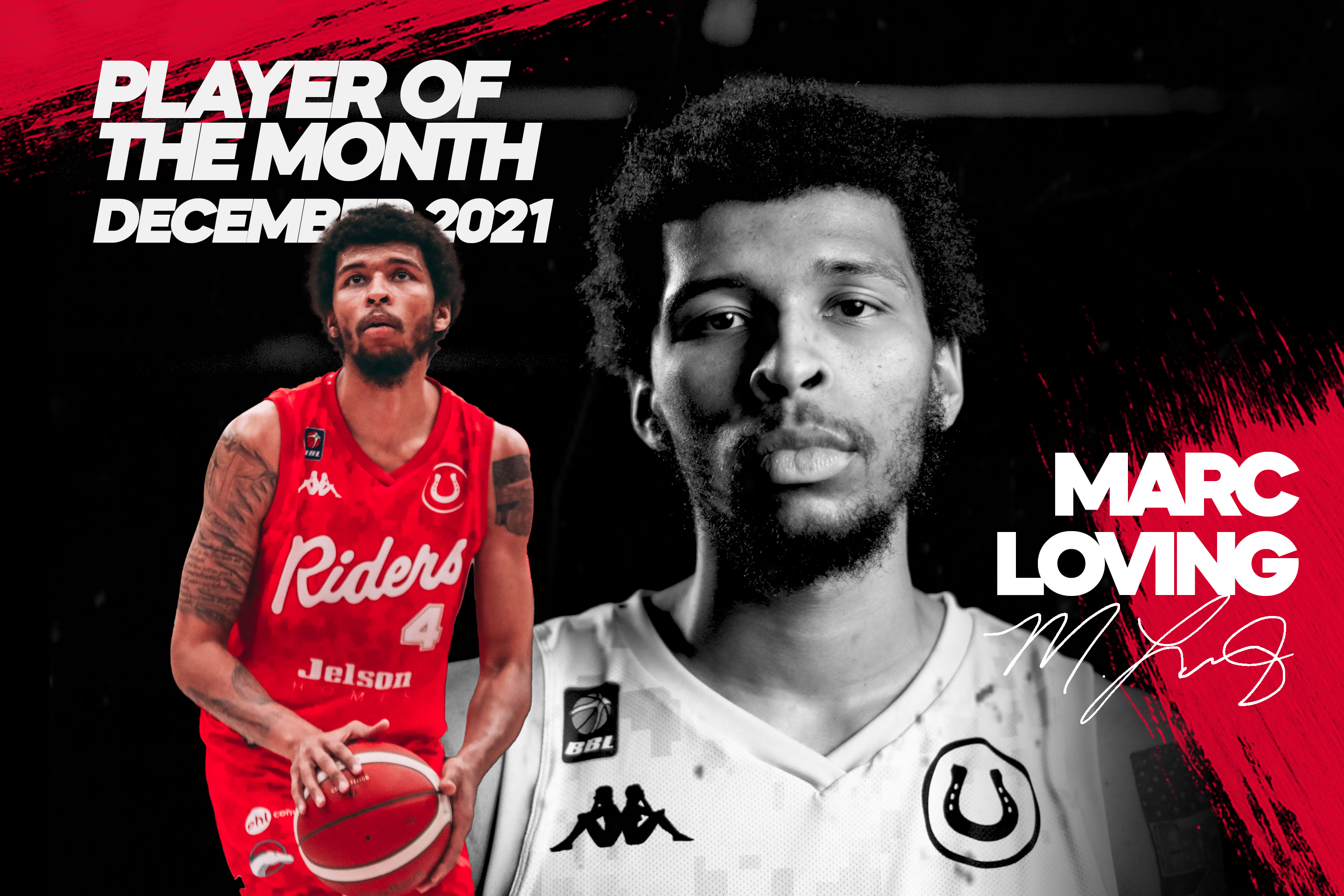 Riders Media - 6th January 2022
Loving named Player of the Month!
Marc Loving has been named the Player of the Month for December! Riders had a perfect month with five wins from five games including two wins over London Lions in the BBL Cup Semi finals.
In the league, Loving hit 20 points against Glasgow Rocks, 14 a piece against Newcastle Eagles and Plymouth City Patriots. Over both legs in the Semi Finals, Loving totalled 28 points and 18 rebounds and 6 assists.
For the month Loving averaged 15.2 points and 8.6 rebounds a game, 3.8 assists a game.
With a fine start in both league and cup, Loving has been a perfect addition to the Riders line-up this season. The award is the second Riders player this season to pick-up the honour, Geno Crandall having won it in November.