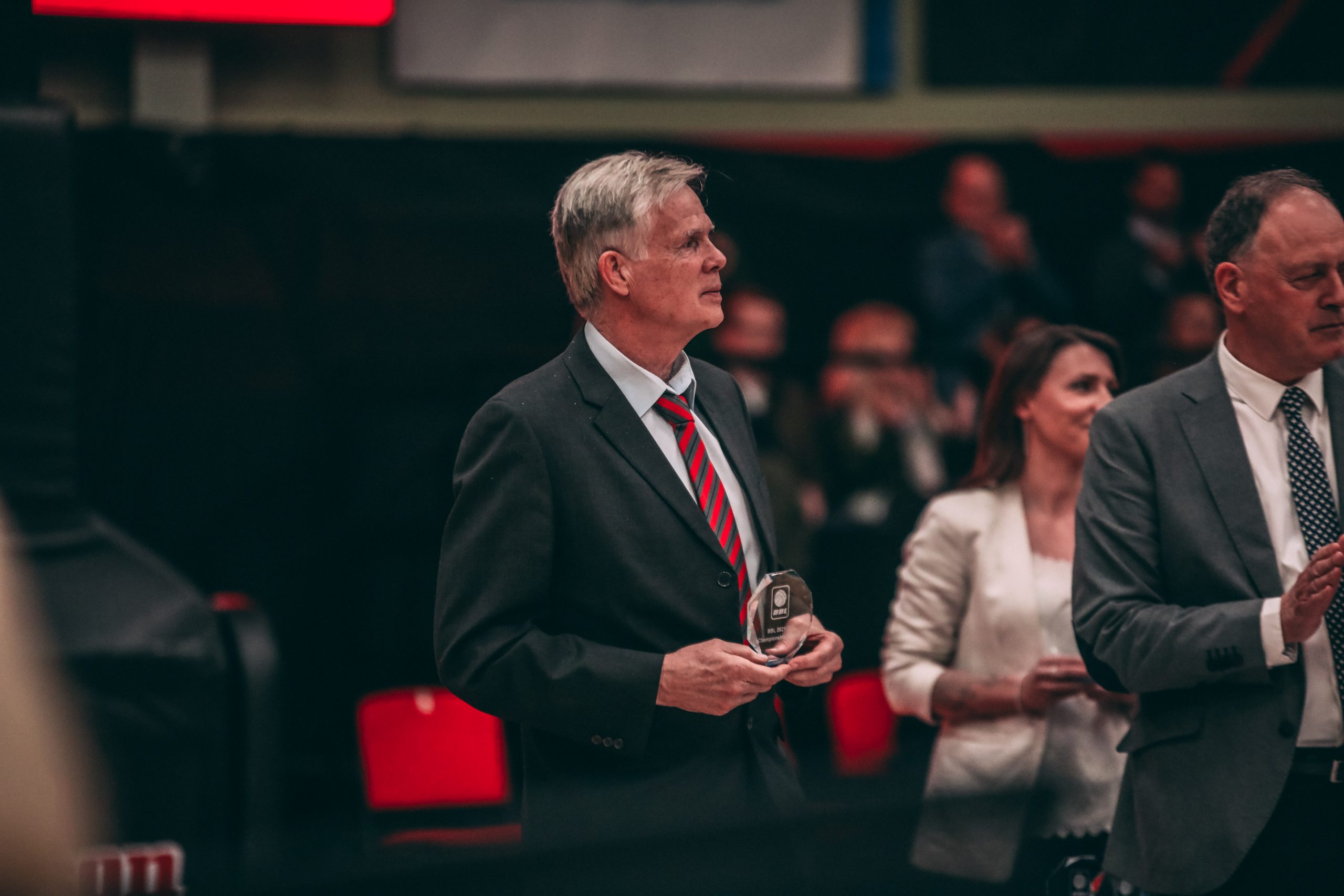 Riders Media - 14th October 2022
Kevin Routledge honoured with Lifetime Achievement Award
We are thrilled to announce Leicester Riders chairman Kevin Routledge has won the Lifetime Achievement Award at the 2022 LeicestershireLive Business Awards.
Kevin's years of contributions to basketball, the community and business were all recognised, with TV presenter & host Ben Hanlin presenting the award at the King Power Stadium.
All at the Riders would like to congratulate Kevin for winning the richly deserved award!