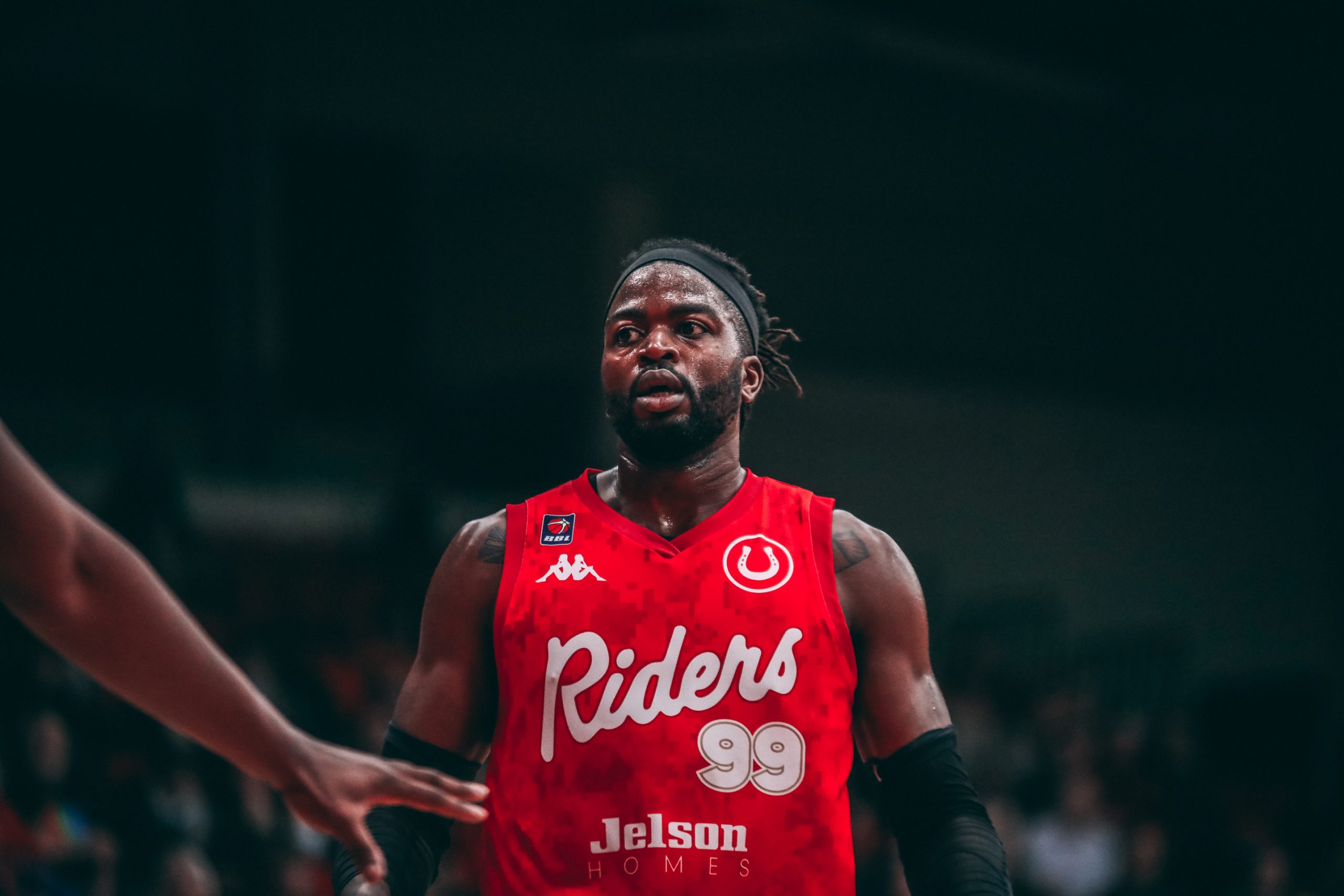 Riders Media - 21st July 2022
Jubril Returns!
Riders are delighted to announce that Jubril Adekoya has signed a new contract for the 2022/23 season. The American/Brit was central to the Riders' BBL best defensive record last season, the versatile power forward playing with intensity and hustle all season. 
Adekoya scored a season-high of 18 points against the Glasgow Rocks last season, and his 16-point performance in the BBL Cup Quarter-Final helped the Riders win the competition on the way to their treble.
The Valparaiso graduate's talent transcends the box score, however, and will look to continue to help the Riders to further successes with his defence and basketball IQ.
"I'm excited to be back for a second year in Leicester, and add to the number of guys returning to build on what we started last year as a group", said Adekoya.
"It was an easy decision to return, especially with the number of guys coming back."
Coach Rob Paternostro commented: "Jubril had a great season for us. He was a great teammate who was always prepared to play. We are excited to have him back."
"He provided us with a versatile skill-set, high IQ and toughness that played a huge part in our treble-winning season."
"Defensively, he is very versatile. He understands team concepts and has the ability to cover multiple positions. Offensively, he is comfortable in many spots on the floor. He can play in many different lineups and can do damage both inside and out."