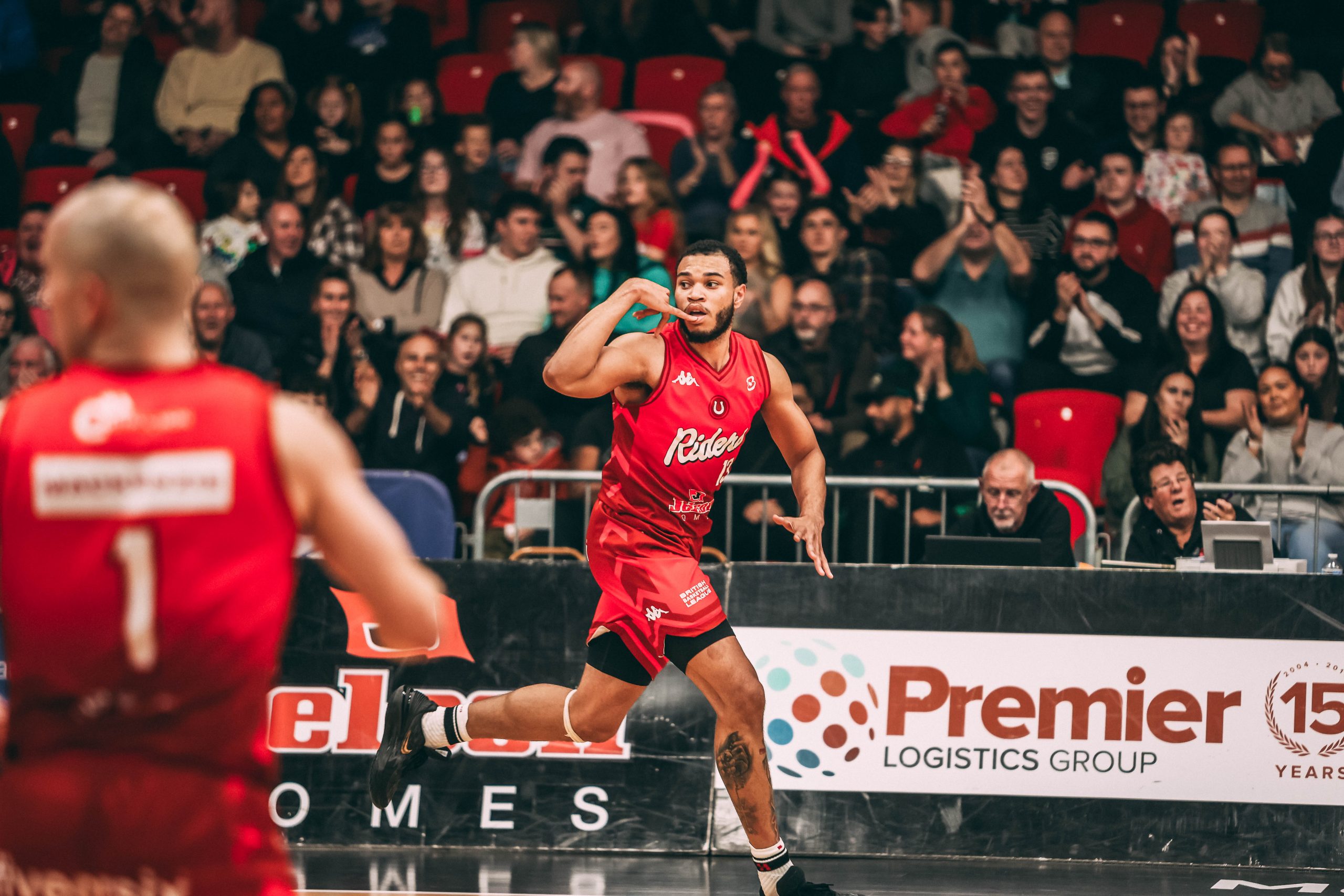 Riders Media - 6th November 2023
Jaren Holmes named to Team of the Week
Jaren Holmes has been named to the British Basketball Team of the week.
This comes following the Michigan guard's 28 points, five rebounds and four assists in the Riders' 111-88 win against the Newcastle Eagles on Saturday.
Holmes' has hit the ground running in his first professional season, leading the team with 14.4 points per game. His 28 points against the Eagles marks his highest tally of the season, after putting up 18 points on two occasions earlier in the season.
"I'm very thankful to be a Rider, and it was a great team victory," said Holmes after Saturday's win. "I couldn't have scored that many points without the team. We were moving the ball really well.
"Everything we work on in practice is coming on the court. The guards did a great job of driving and kicking, and I was ready to knock down the shots. I'm thankful my teammates trust me to make shots. I put myself in a position to make plays, and I was able to make them today."
Head Coach Rob Paternostro spoke highly about his rookie guard: "He's a big-time player. He's the first in every day and the last one out. He's a great competitor, and he had some great looks from all over today.
"What I liked is the variation in his play. It was the three-ball and the floaters in close that saw him get points on the board. It was a really versatile game from him today."
---
Want to see Holmes in action?