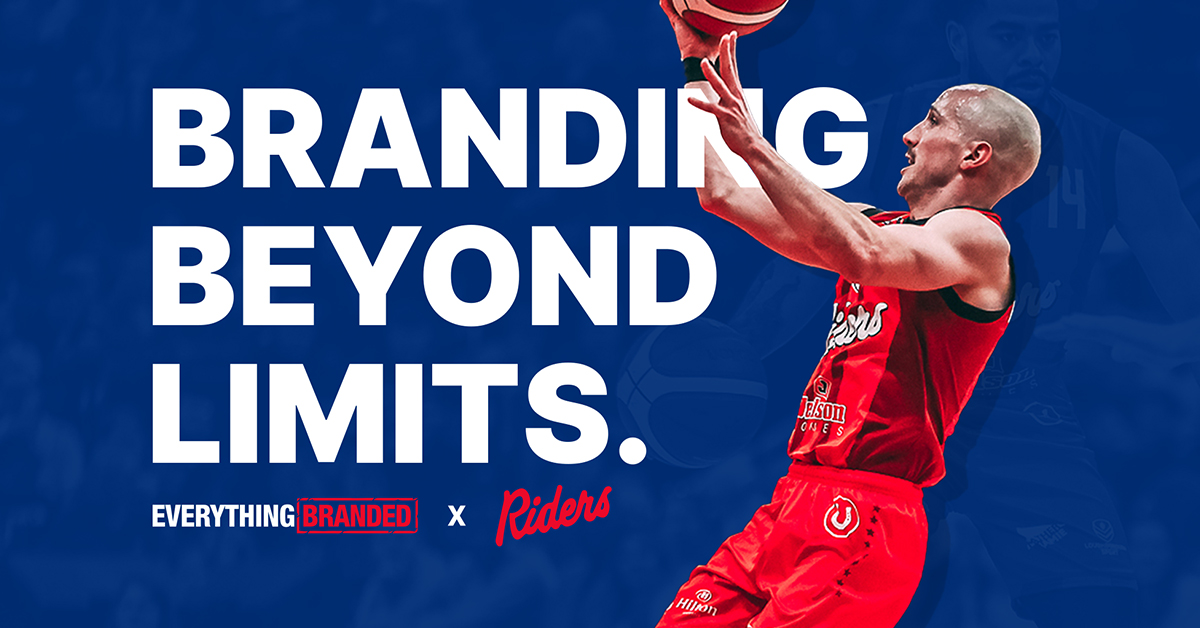 Riders Media - 7th November 2023
EverythingBranded to "Takeover" London Lions fixture
EverythingBranded are hosting a takeover of the Morningside Arena on 10th November for the Riders fixture against the London Lions.
EverythingBranded will be hosting the fan zone in Mattioli Courts with activities, freebies and games running for two hours before the game.
Leicester Riders' thriving relationship with merchandise partner EverythingBranded dates back to the beginning of the 2022/23 season.
The partnership has brought the Leicester Riders John Lewis pop-up store in the Highcross shopping centre, the reinvention of Riders' between-quarter entertainment "chuck-a-duck", and exclusive Leicester Riders merchandise. 
EverythingBranded's takeover at Leicester Riders represents a new pinnacle for this partnership.
Lauren Lawless, Marketing Manager at EverythingBranded, commented:
"We are thrilled to be a sponsor of Leicester Riders for the second season. We are excited to be working with the team at the arena to launch our first proper takeover on 10th November.
"As ever, the fans are our priority for this event, with freebies, giveaways, lots of fun interactive elements and, of course, basketball! It is bound to be a brilliant evening for the whole family as the Riders take on the Lions and a great way to celebrate our partnership with the team."
Russell Levenston, Managing Director of Leicester Riders, added:
"EverythingBranded is a great partner of the Riders, and we've enjoyed working with them over the past season. We're working really closely with them to provide even better merchandise offers for our fans, and we are all incredibly excited about the takeover game against the London Lions. We appreciate their continued support of the club!"
Want to see the takeover in action?
Get tickets to the Riders' fixture against the London Lions!