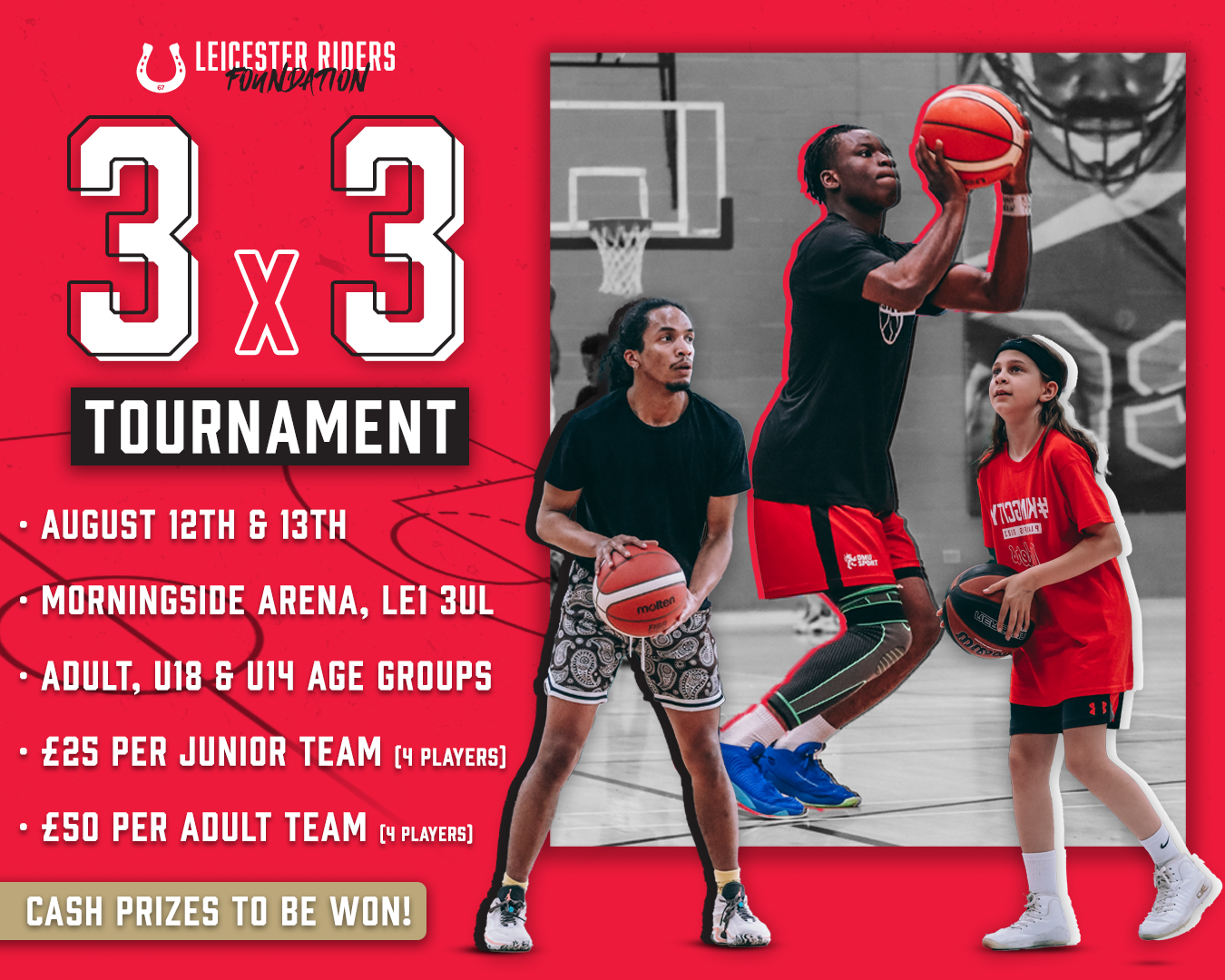 LRF Media - 20th July 2023
How it works: LRF Summer 3×3 Tournament
Leicester Riders Foundation are hosting a 3×3 Tournament at the Morningside Arena on August 12th & 13th.
Booking
Booking's will be taken through our booking site, CLICK HERE for Junior bookings (U14 & U18) or CLICK HERE for Senior bookings (Adults). Please only book 1 place per team.
Both Male & Female teams will have their own division in the junior and senior groups.
Once you have booked on, you will receive an email linking you to a form, then please provide us with the information for your team.
At 9:00am on Wednesday 9th August signups will close and each team will receive a full timetable and itinerary.
The Tournament
Each age group will initally play a round robin group stage before moving onto knockout fixtures. Each game will be 10 minutes running clock or first team to 21 points.
The runner up of each age group will receive 4 tickets to a Leicester Riders game. The winners will receive 4 tickets to a Riders game and a cash prize.
Book your team now to be part of the first Leicester Riders Foundation Summer 3×3 Tournament! Let's Go!!