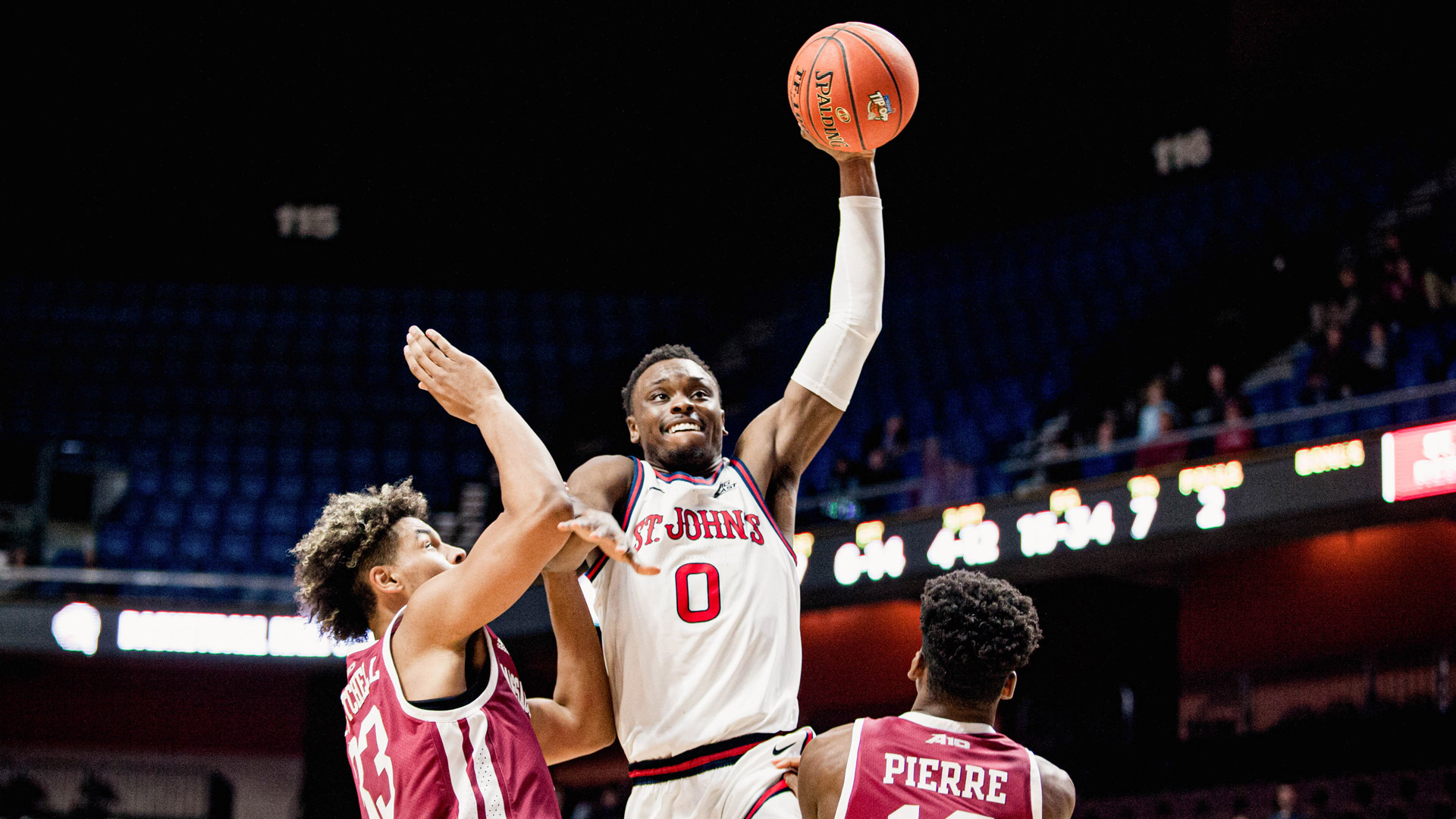 Riders Media - 26th February 2021
Heron joins Riders
Leicester Riders have acted swiftly to add American Mustapha Heron to their table-topping squad.
The Connecticut-born player started his college career at Auburn where he scored in double figures in every game but one in his freshman year, leading the team in scoring with 15.2 points per game and rebounding with 6.1 rebounds per game. At the end of the 2016-17 season, he was named to the SEC All-Freshman team.
Heron was selected as the SEC Men's Basketball Player of the Week for weeks 9 and 12 during his second season at Auburn, averaging 16.4 points and 5.3 rebounds per game as a sophomore.
After making the switch from Auburn to St. John's, Heron helped lead the team to its first NCAA tournament since 2015, averaged 14.6 points per game as a junior, shooting 40.3 percent from beyond the arc.
"I have followed Mustapha for a long time," revealed Rob Paternostro. "He is a big time talent on both ends of the floor and is a versatile wing with good size and strength."
"He can play multiple positions on offence and defence, and has shown the ability to make plays from many different spots on the court."
"We are from the same city, and everyone who I have ever spoken to in Waterbury has nothing but great things to say about him both on and off the court ."
"We are really excited to work with him and believe he will fit in well with the group we have."
Leicester, who sit 13-1 in the BBL championship, decided to make a switch after it was revealed Zach Jackson will be out for the season with injury.
"It's tough to lose Zach," reflected head coach Rob Paternostro.
"Our team is playing with a nice rhythm at the moment so this will be challenging for the group. Zach has been great to work with, over the last few months he has been struggling with his injury which has limited what he can do, but he still has been a winning player / teammate, who has done so much for the group. We will miss him."
The Riders organisation would like to wish Zach all the best in his recovery and hope to see him back in a Riders shirt at some point in the future.