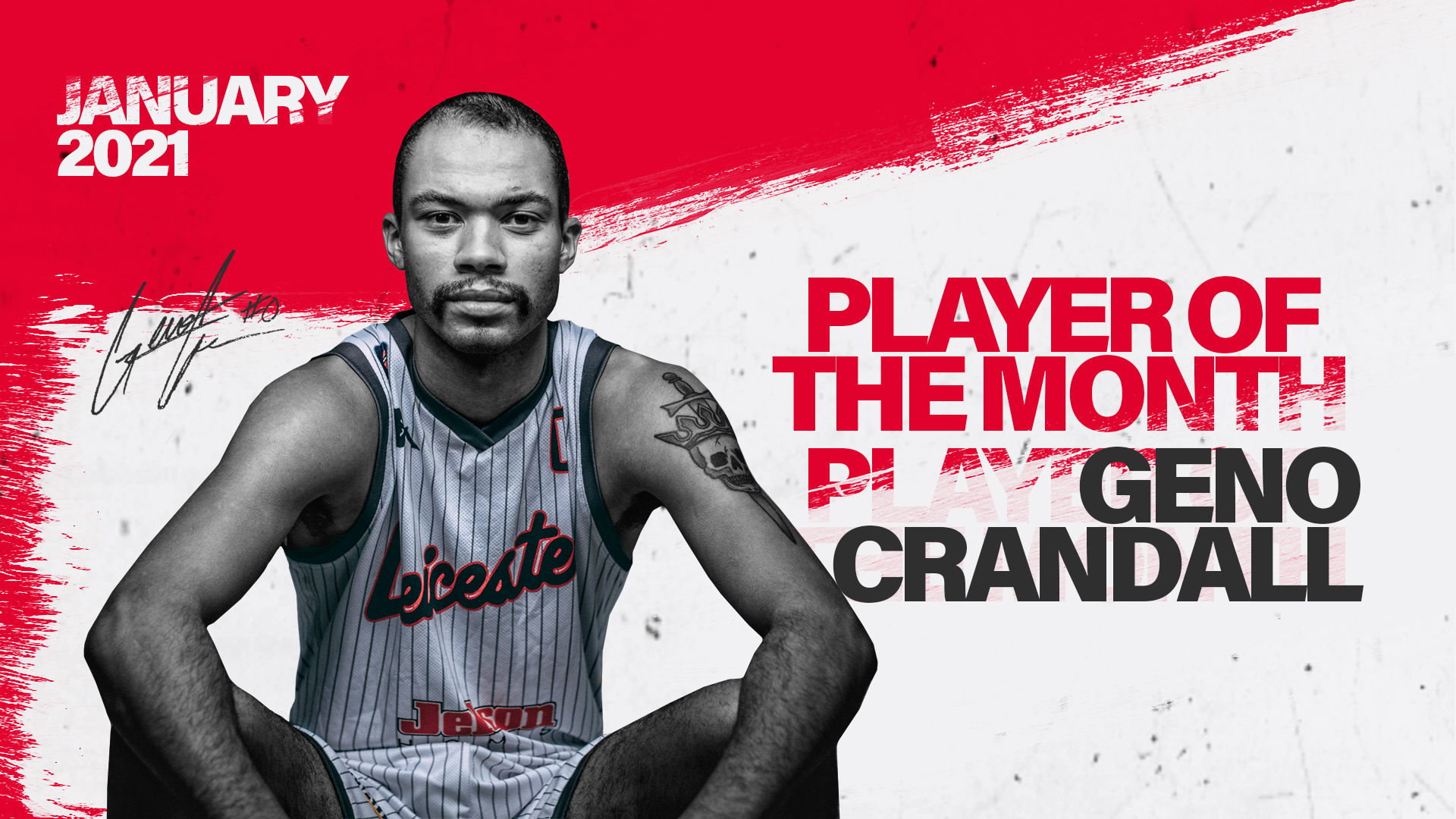 Riders Media - 4th February 2021
Geno named POTM
Geno Crandall has won the Molten BBL Player of the Month for January after five straight league wins to join Lions at the summit of the table. Crandall's biggest moment coming when he hit a buzzer-beating floater to secure a 75-73 home win over B. Braun Sheffield Sharks.
The 24 year-old Minneapolis native joined Riders in the summer after a season in the Czech Republic, and has been quick to establish himself as among the league's leading point guards.
He started the month with his season high of 23 points in a narrow defeat to London Lions, and in seven games he went on to average 18 points, seven rebounds and six assists – consistently looking like one of the players most likely to register a triple-double – shooting 51% from the field and 84% at the free-throw line. Overall, Crandall is fourth in the league in assists and third in fouls drawn
He provided particular torment in back-to-back road wins over Plymouth Raiders, hitting 10-12 (83%) free throws in the first, and coming close to a huge triple-double in the second meeting with 18 points from 8-10 (80%) interior shooting, 17 rebounds and eight assists
He rounded out the month with a BBL All-Star 5 appearance after another near triple-double of 19 points, 10 assists and seven rebounds as Riders saw off Surrey Scorchers.
Crandall is back in action tomorrow night when Riders host Manchester Giants LIVE on bblplayer.co.uk, 6pm tip.