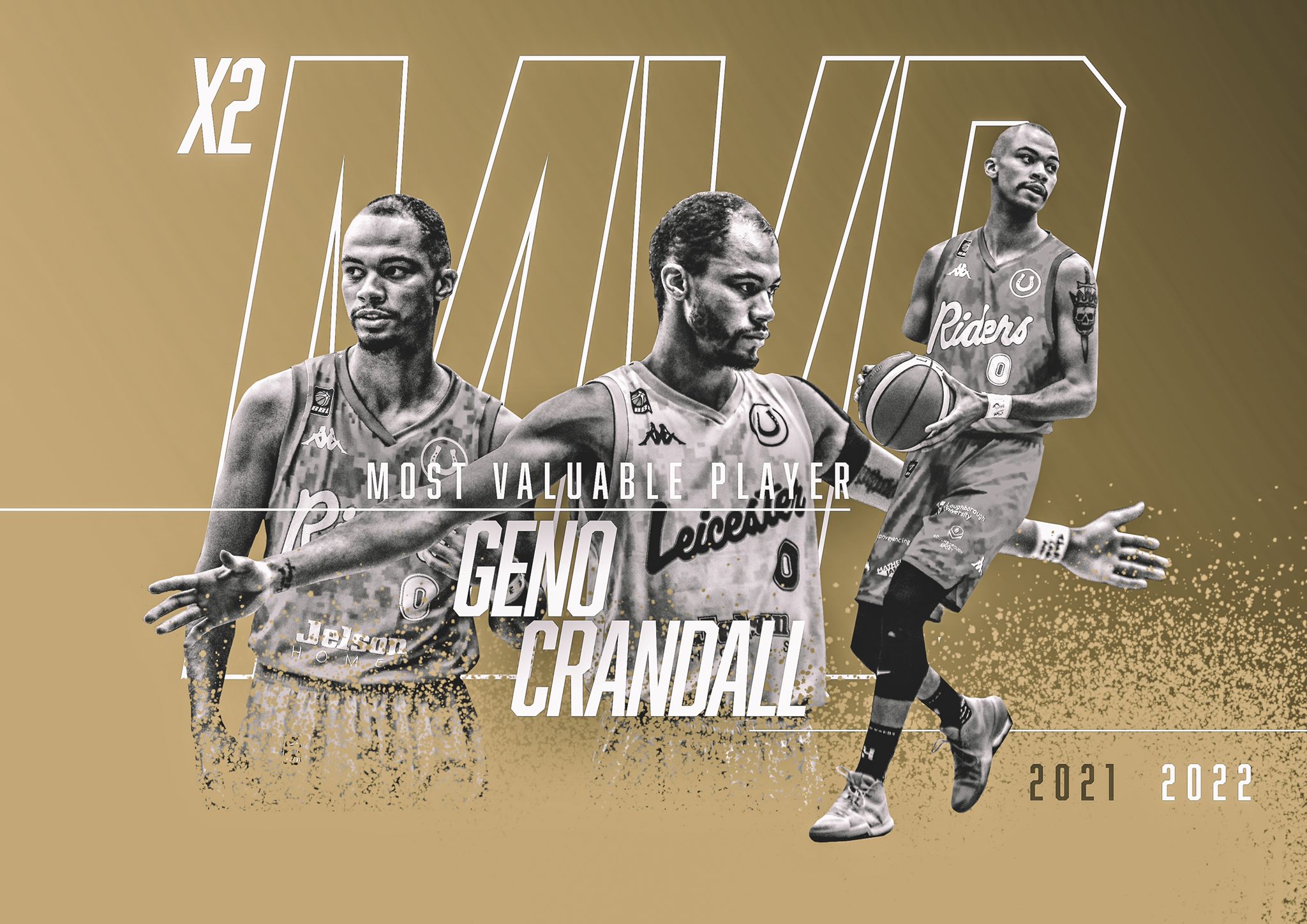 Riders Media - 14th May 2022
Geno crowned back to back MVP!
Geno Crandall has been named the 2021/22 Molten BBL MVP! Crandall has won the MVP in each of his two Riders seasons, becoming just the fourth player in BBL history to win the award back to back. 
It is Crandall's second individual award this season, having picked up the BBL Cup final MVP in January. The Minneapolis born point guard's 26 point performance in the final led the Riders to their first trophy this season, which they followed up with their sixth league title.
Crandall has led the Riders to their biggest league winning margin in franchise history, as the Riders concluded the year with a 27-2 record, 16 points clear of second place. He put up his season high scoring effort to clinch the league title with 25 points against the Plymouth City Patriots.
The Gonzaga graduate finished the season averaging 13.1 points and 6.8 assists, his assist tally ranking in the top five in the BBL. He also ranked second in +/- and top 10 in steals, as his efforts showed up all over the box score.