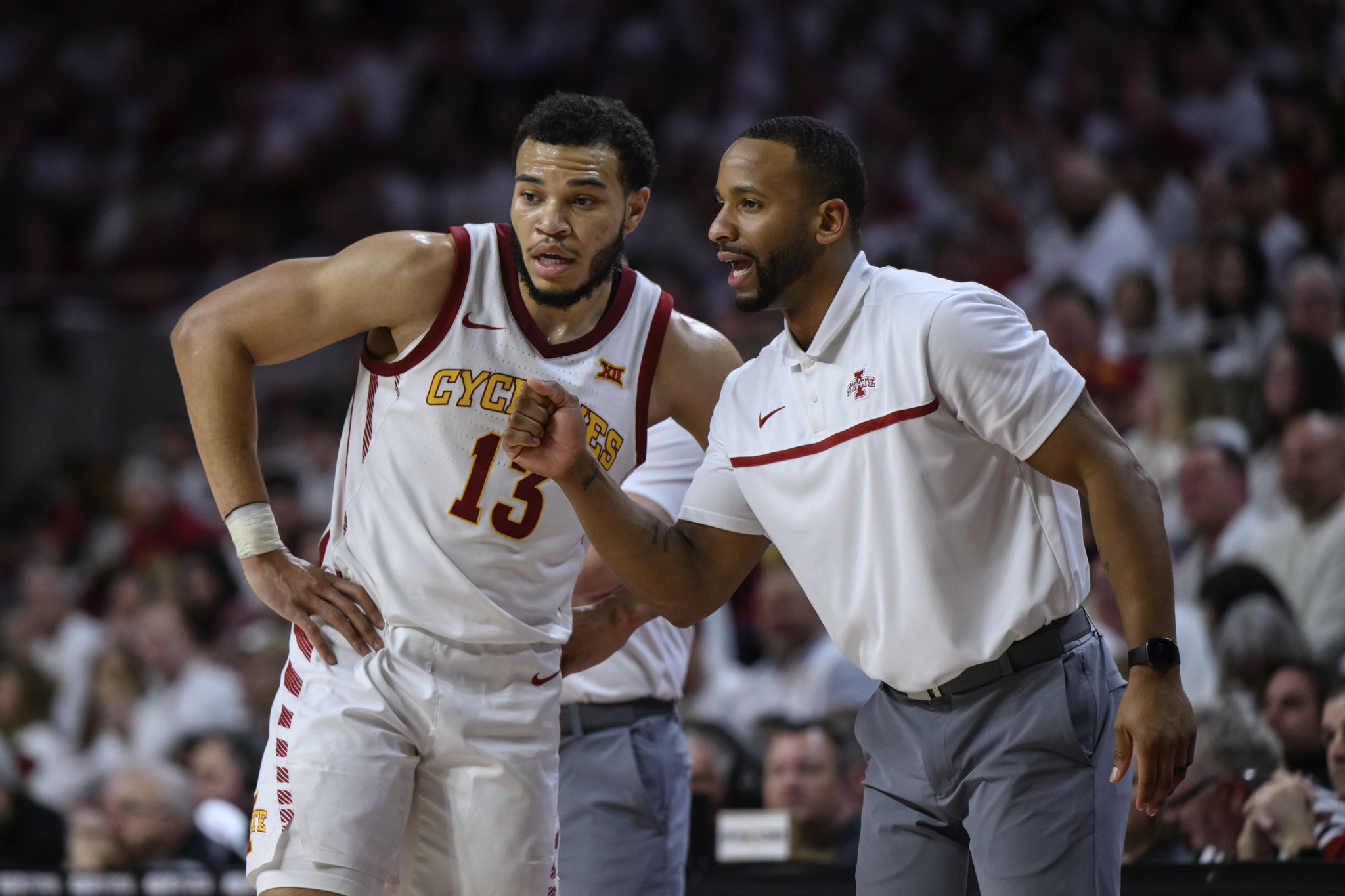 Riders Media - 18th August 2023
Former Rider JR Blount on Riders signing Jaren Holmes
Jaren Holmes signed to the team this season, but already has Riders connections. He played his final college season at Iowa State University, under assistant coach and former Rider JR Blount.
Blount played for Leicester in the 2010/11 season and made an immediate impact. His 20.6 points, 4.3 rebounds and 4.9 left an impression on the Riders faithful, and he has since established himself as one of the top college coaching prospects in the NCAA.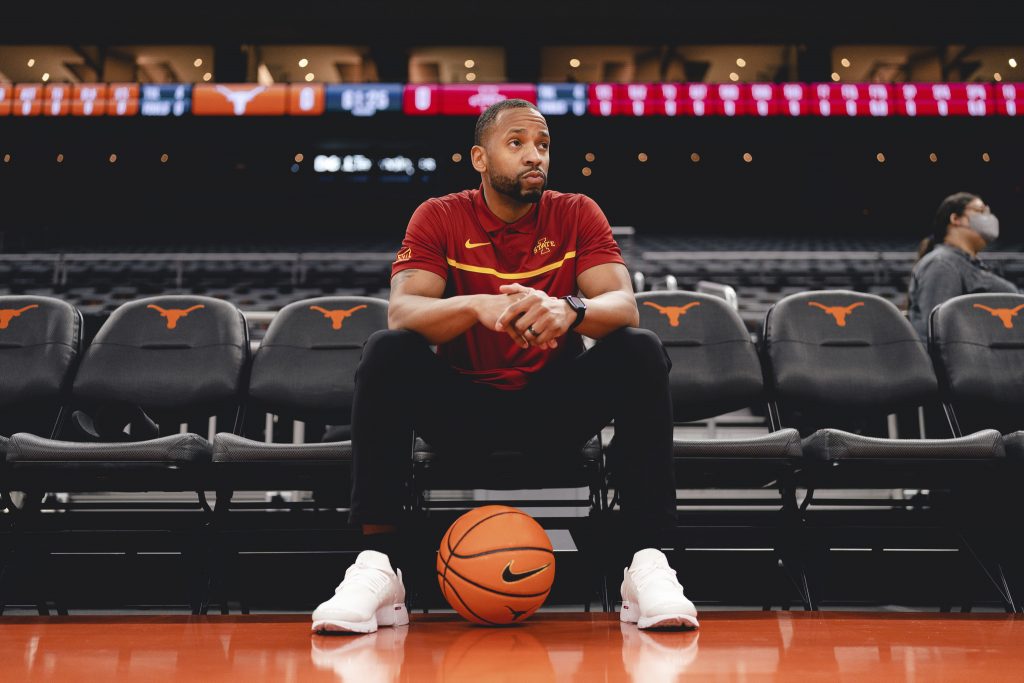 The 36-year-old helped Holmes through the recruitment process following his college career but left a message for him before he departed for Leicester: 
"I told him he won't top the scoring numbers I had, but he already knows that!"
It would take a special season for anybody to better those numbers, but a talent like Holmes is capable of it. He was named to the Big 12 All-Newcomer Team and received an All-Big 12 Honorable Mention, playing in the toughest conference the NCAA has to offer.
Blount has nothing but praise for his game.
"He can play multiple positions, and he's strong with deceptively good athleticism. He can get to the free throw line and play through physicality, which is something that's really important in the pros.
"Jaren can defend the perimeter, and he'll bring toughness. He was the personality of our team at Iowa State. He brings the energy, brings the fight: he's a throw-the-first-punch kind of guy."
However, what leaves the biggest impression on those who have known Jaren is his persona off the court.
"He's a great man, very outgoing, and the fans will love him. He's the ultimate teammate, and he'll do anything to win. Jaren isn't looking for stats and accolades, even though those things come to him.
"He's someone my wife and kids like and ask about. He's a genuine person, and a lot of that comes from his mother. I'm sure she'll be in Leicester in Riders gear because she didn't miss many games at Iowa State!"
Blount credits Holmes' work ethic for getting him where he is today. He worked his way from Ranger Junior College to the Big 12 conference through grit and determination.
"Jaren was one of our hardest workers. We started practice at seven in the morning every day, but he was always there at 5 am to get a workout in before and stayed afterwards too.
"He was in the gym all day, and you saw that come to fruition with us. The way he works on his craft, you saw him develop throughout the year until he's hitting big shots in the NCAA tournament. He was huge in the biggest games."
Holmes worked with a professional mentality as an amateur, so Blount says he is well-prepared for life in the pros.
"The transition will be easy for him. I told him just to do what he does. He has the mindset and mentality to come in and work hard. His transition will be seamless. He's going to set the tone based on his work ethic, and he's a big-time talker and communicator on the floor. He's someone the guys want to work with and be around."
Holmes and Blount grew close during their time together at Iowa State. Helping him through the process of finding a pro team, Blount knew where would be the best fit for him—his time with the Riders told him everything he needed to know.
"I told him it was a great experience for me. The fanbase was great, I still have great memories of playing in Loughborough. Rob's commitment to development and making it a great experience, and having the Leicester community around you is something that's really exciting. He's going somewhere where he'll be set up for success.
"It's a great platform. The Riders' goal is to get to the top, so Jaren's goal has not changed from college. He's trying to win trophies, and the individual accolades will come with it. It's a great place for him to start. There's a tradition of success, and he wanted to go to a winning programme, so this is the perfect place for him.
In addition to the organisation, Blount believes Rob Paternostro is the best coach for his development.
"Rob's going to instil confidence in you and allow you to play through your mistakes. Jaren will grow through that, and Rob can coach point guard mechanisms that he knows from his playing days.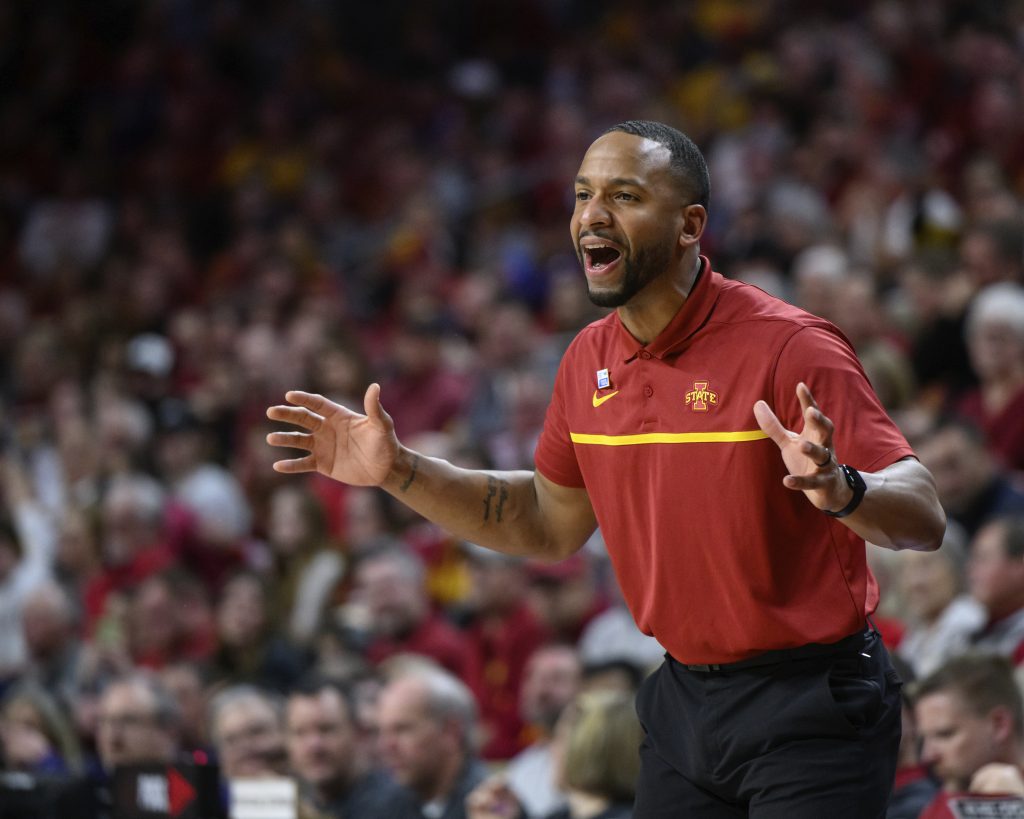 "Rob will help him with decision-making: learning when to get teammates involved and when to be aggressive. He is going to allow you to play with freedom, and you don't really get that in college with how the defence is played, and scouting reports and schemes. Rob will have a major impact on how his game transforms."
From their initial conversation, Holmes and Coach Paternostro are already on the same page.
"I was able to connect Jaren and Rob, and it seemed like they hit off right away! After a few days, he was a Rider!"
All that's left now is for Holmes to hit the court.
"I just told him to embrace it," said Blount, speaking about his conversation with Holmes before his departure to Leicester.
"It's an opportunity he's worked his whole life for. I know who he is. He's not going to take this for granted. He's ready to go, itching to get there, and the Riders won't be disappointed!"
---
Photo credit: Iowa State Cyclones
---
Want to see Jaren in action?
Get tickets to our season opener against the Cheshire Phoenix!
Get tickets to our preseason opener against Loughborough University here!
Get tickets to our preseason home opener against USA Select here!