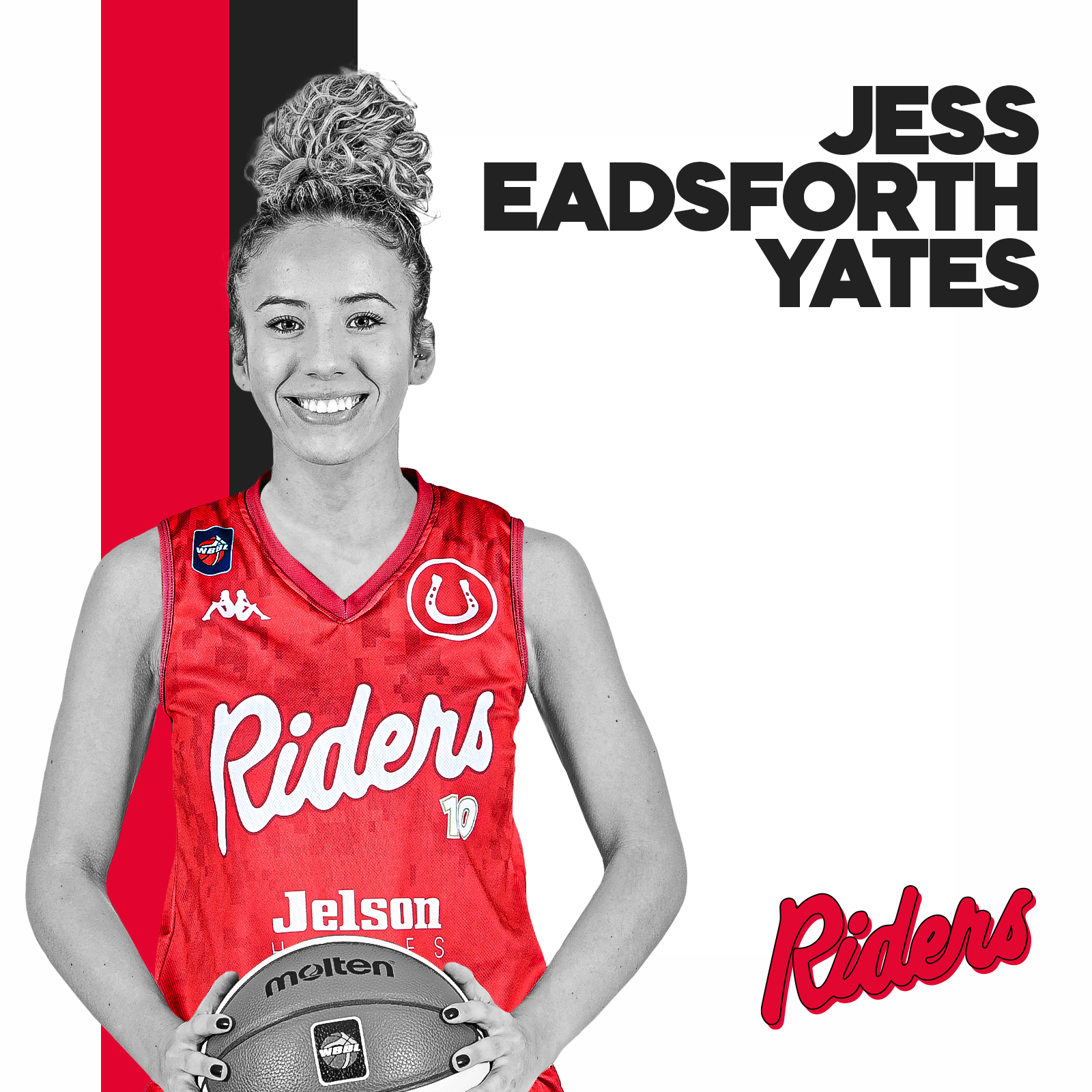 Riders Media - 8th September 2022
Eadsforth-Yates in Riders Switch
Leicester Riders are pleased to announce the addition of guard Jess Eadsforth-Yates to their roster for the rapidly approaching WBBL season.
Eadsforth-Yates had been expected to be competing for the Gloucester City Queens in the upcoming season, however, a change in circumstances has seen her now sign with the Riders while also studying for her masters at Loughborough University.
She will be no stranger to the Riders set-up or Head Coach Krumesh Patel having previously spent time playing for him while at Charnwood College.
A four-year college stint in the US and last season playing at the Newcastle Eagles have preluded her return to the East Midlands, where she is now eager to get started.
"I am really excited to be back playing for the Leicester Riders, this is like a second home to me. The fact that I get to play under Krumesh and Oli again just adds to my excitement. The girls have been very welcoming and I believe we have a really strong group this year, we are all eager to get started."
Head Coach Krumesh Patel is delighted to link up again with one of his former players:
"I have gone full circle with Jess, having coached her at Charnwood College. To see her do well over in the states was very rewarding and having the chance to bring her back to study for her masters and coach her again is great. She will fit into the group well, she has good speed and a great ability to shoot. Her ability to play defence up the floor gives us another option and dimension. I am delighted to have her back as a Rider."
In an unrelated move, the Riders have parted company with forward Jade Compton. The club would like to thank Jade for all her hard work and commitment during her time with the Riders and wish her the very best with her future endeavours.