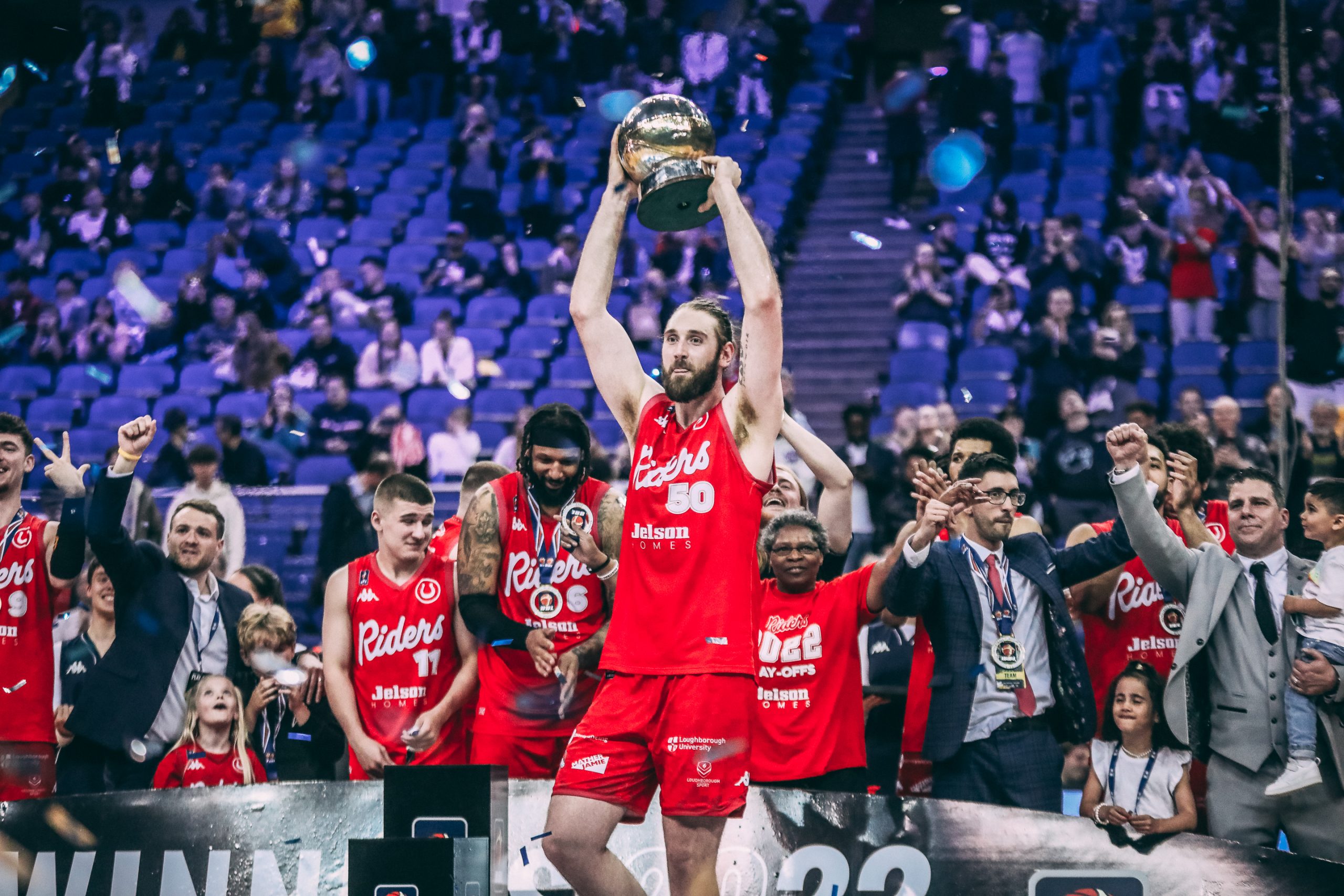 Riders Media - 23rd June 2023
Darien Nelson-Henry looks back on Riders career
In his four seasons with the club, Darien Nelson-Henry helped to create ever-lasting memories not only for Riders fans but himself.
As captain, Darien led the team to four pieces of silverware, including back-to-back league titles and a treble. He was also named to the BBL Team of the Year in consecutive seasons.
He took some time to reflect on his tenure at the Morningside Arena.
After joining, what made you want to stay?
Darien's first season in Leicester was cut short due to the COVID-19 pandemic, but the initial months at the club left an impression.
They were all he needed to re-sign, committing to the Riders long-term. According to Darien, coach Rob Paternostro had a lot to do with it.
"Rob is a reason why a lot of us wanted to stay. He's been through it, in terms of playing around Europe, so he knows what it's like in other places.
"He knows how to get along with players to where you feel comfortable with him, but is great at keeping his boundaries as a coach to where you'll always do what he asks."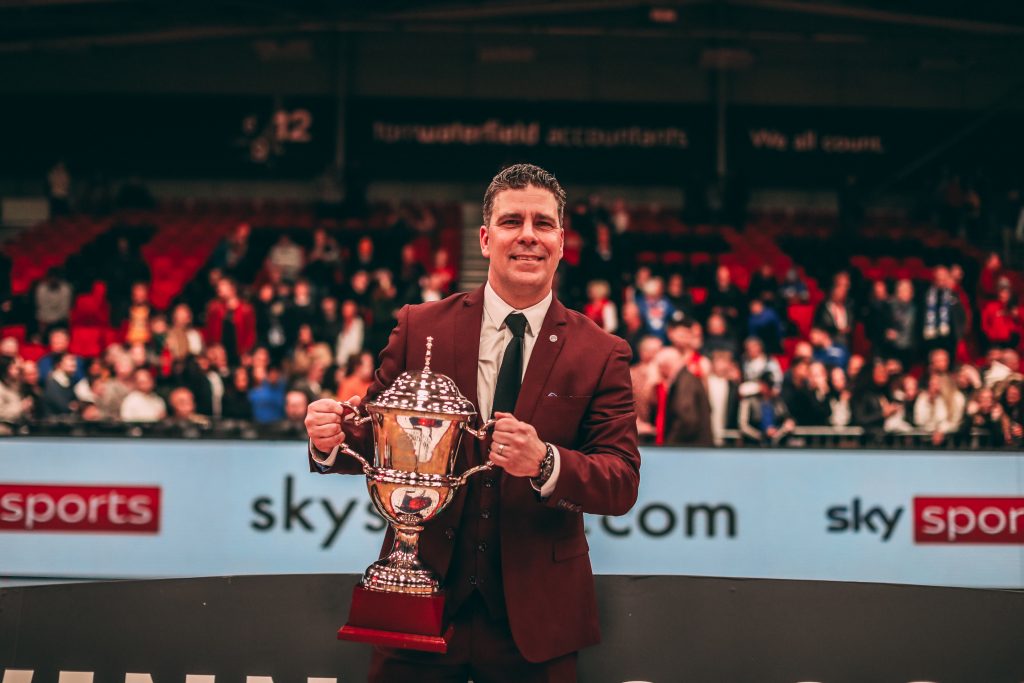 "I respect that about him a lot because it's a really hard line to walk."
But as well as choosing coach Rob, Darien chose Leicester.
"Of course, it was great because of all the similarities to the US. I knew it was a place I could thrive, and I loved enjoying the countryside, the culture, the food and other cities in the UK."
"In Leicester, I knew my life outside of basketball was going to be quality, and I'm a huge believer that peace of mind will translate to performance on the court."
How do you reflect on the season played without fans in the arena?
"Any basketball player would tell you it's weird without fans. They are where we draw our energy from. They're the backbone and the lifeblood of why you play basketball- for the fans. To not have them there was very strange."
"On the other hand, the basketball was pure. Our COVID season is so special to me because we were the best. With no momentum boost from the crowd and no real home-court advantage, it was all about who the better team was."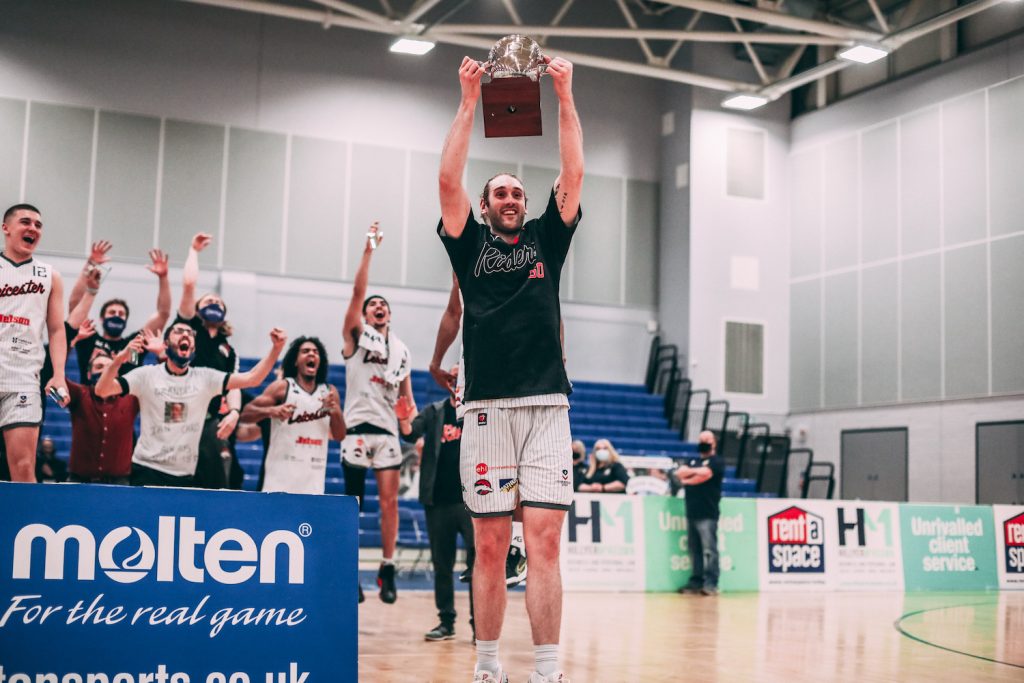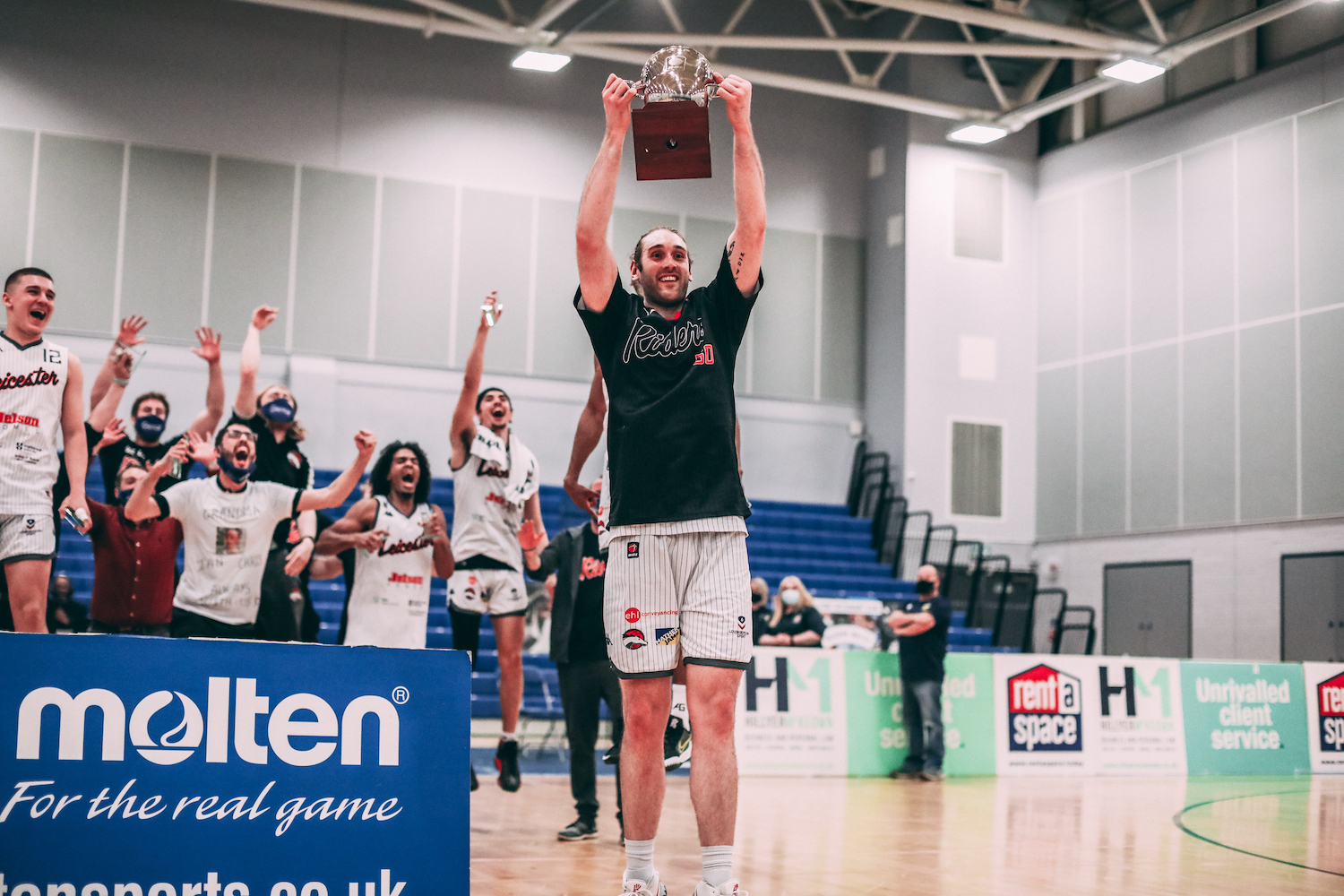 "It came down to who was prepared better, who was in better shape, who was running better plays and who was executing better. While we didn't win any of the tournament competitions, we won the one that. to me, matters most in the league.
"We proved we were the most consistent team in a pure setting, which was pretty awesome looking back on it."
What was it like to play on the treble-winning team?
Winning the league title was not enough for Darien. He and the rest of the team wanted to do it all again (and more) in front of the Riders faithful.
"Winning the treble on the big stage, in front of all the fans in the arena, was really special. But that type of season is typical for this franchise in recent years when the majority of the team returns for another season."
"When that happens, the club usually accomplishes something special. A lot of the plays we ran and our defensive strategy, while Rob does call plays here and there, he leaves the responsibility to us during the game. Once he laid the game plan, it was up to us to execute."
"Having spent a year together, we found ourselves all on the same page. It really helped us, having spent all that time together. The stars really aligned that season."
How would you describe playing with Geno Crandall?
For two straight seasons, Darien and two-time BBL MVP Geno Crandall shared the floor to a devastating effect.
Their relationship on-court seemed near-telepathic at times, leading to the pair winning four pieces of silverware in their time together.
"He's a special player. And the main thing for our relationship was that we were both very vocal and very trusting of one another.
"If something went a little differently to the way we saw it, maybe he'd lead me a little too far with a pass, or he'd want me to reset a screen, and I'd roll instead, we would get together and talk it out."
"We had a very open dialogue which helped us. But he's so talented I think he could have done it with any big man", said Darien modestly.
"We both had the desire to win, and his competitiveness gave me the desire to play my heart out, knowing he's going to do the same."
When did you know it was time to retire?
Towards the end of last season, Darien revealed the news to the home fans that he would retire.
"I had a feeling I was going to retire going into my final season, I could see the writing on the wall a little bit. My body was starting to ache, I had some nagging injuries that were tough to overcome, and all my attempts at recovery weren't helping as much as they used to."
"I'd finished my masters, and I'm getting married. It just seemed like my life was pointing me in a different direction."
How do you reflect on your career, having had some time to look back on it?
"I was able to win multiple titles in multiple countries, achieve personal accolades everywhere I went and meet amazing people who I would otherwise never had the opportunity to meet."
"I can honestly say I got so much out of basketball, and it was worth every second I put into it."
"I'm taking a break from the game for now and taking some well-earned rest, but I'll be back one way or another and cheering the Riders on from wherever I may be!"