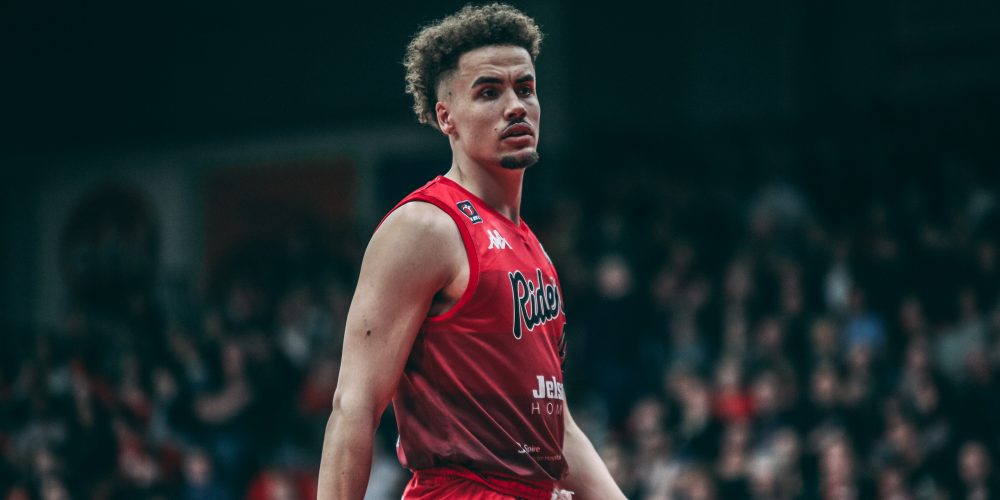 Riders Media - 4th August 2020
Corey Johnson signs new Riders deal
Corey Johnson has committed until the end of the 2020/21 season and enters his second season with the club.
Johnson averaged 12.4 points and 3.9 rebounds per game over 10 games last season, arriving midway through with Jordan Spencer before the season was cut short due to the coronavirus pandemic.
Speaking to leicesterriders.co.uk, Coach Paternostro said he was delighted to bring back the Canadian: "Corey made an immediate impact when he arrived last season, his energy and ability were immediately valuable to our team."
"Obviously he is a dangerous three point threat, his shooting can impact the game in many ways, but he was more than just a shooter. He really plays with an intelligence out on the floor and we are expecting big things from him this season."
"Defensively he was very good, he has good size and length and a hunger play to defence. He was locked in on that side of the floor from the moment he arrived. His communication and commitment to team defence was excellent."
The Harvard graduate is back in his native Canada at the moment and will represent CEBL side Guelph Nighthawks before returning to Leicestershire.
"The Riders fans had my back from the moment I stepped on the floor," reflected Corey. "After I hit my first shot the crowd went crazy. That was something that was really motivating for me."
"I'm really happy to be returning to the Morningside Arena and bringing that energy."
"It feels great to have signed again, I felt like we had a good thing going last year and a lot of momentum that got cut short. I'm excited about the new season ahead and I feel like we can carry that momentum over to next year."
You can see Corey in action tonight as his Guelph Nighthawks side play Hamilton Honey Badgers (5pm ET) available to watch on CBCSports.ca or twitch.