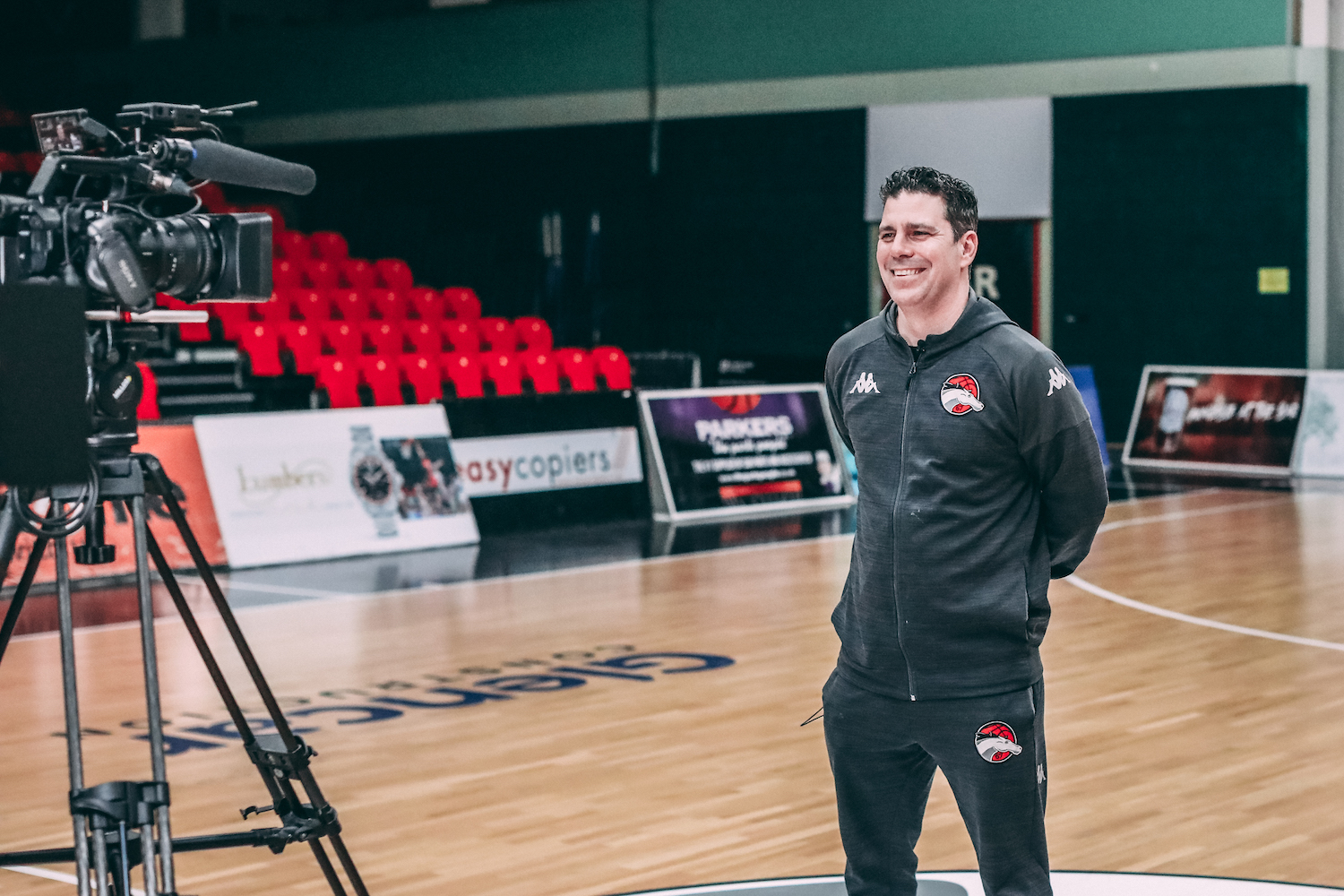 Riders Media - 20th April 2021
Coach Rob: We need to react the right way
We knew going to Newcastle Eagles last Friday night up there that they were going to be up for it, after a couple of disappointing performances recently by their standards.
I knew that also from when we were up there last time and the disappointment in their whole club about the last loss to the Riders. So it was important we imposed ourselves from the beginning of the game, and although we had an eleven-point lead at half-time, I was still disappointed.
Our defence was OK in the first half, but we were still giving them open shots, and our passing and control was not where is should be. We should have been going into the break with a lead of 15 to 20 points, but most importantly we emphasised at halftime the need to look after the ball.
We did not want to get their confidence going, but that is exactly what we did, with a very sloppy start to the second half. Once they got some breakaway scores off turnovers you could see their whole demeanour change. Their confidence returned, the shots started to drop, and their defence became more physical. We needed not to give them that momentum.
Once they got going their defence stepped up and we found it much more difficult. With 24 turnovers by us I was surprised that we managed to stay in the game until the last minute. The Eagles are just too good a team to give them that advantage. It was a disappointing loss and now we need to quickly put it behind us.We have one week left in the regular season and we need to win one against London or the last two against Cheshire and Glasgow. We can expect London to win their remaining games after Wednesday night. We have worked very hard to get to that position, so it needs a big last push. The guys are really disappointed with the Friday night showing and now we need to react in the right way.