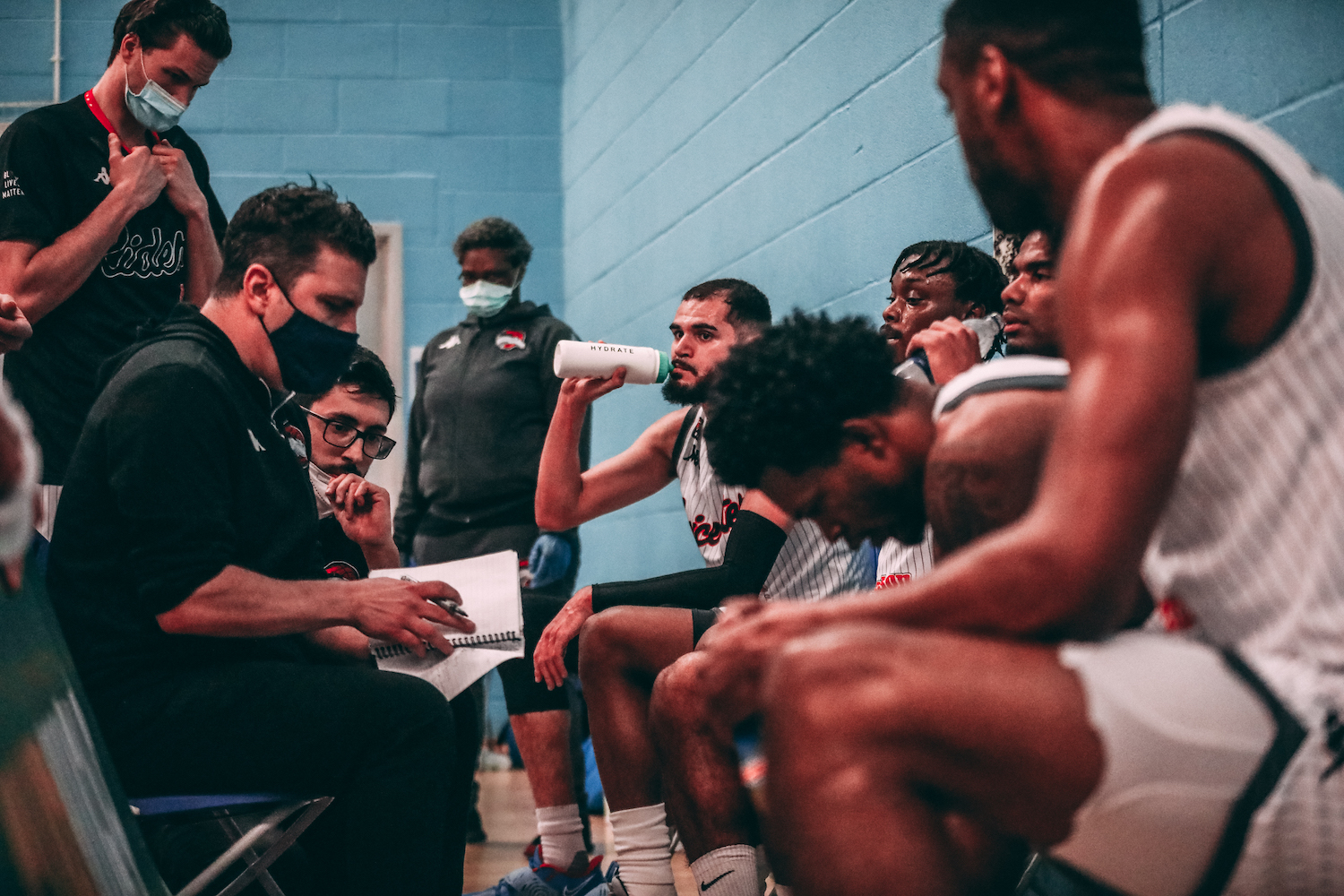 Riders Media - 1st April 2021
Coach Rob: The race for the Playoffs is heating up
The race for the Playoffs is heating up and the BBL continues to show how competitive it is. There has been some amazing results this season, with the last week or so no different. We were playing Bristol twice in three days – always a tricky proposition, we saw that earlier in the season with Worcester.
We performed decently on Saturday but just ran out of gas against the Flyers on Tuesday. Our defence was up to scratch on Saturday, we moved the ball pretty well, and hit the open shots.
When you do that, it stops too much pressure being put on your defence in transition and gives you time to get set up. Also, we looked after the ball, which is really important in these types of games. And Conner was just fantastic; he has exceptional conditioning.
But it is always tough playing the same opponents twice in three days, and particularly one fighting for a playoff spot. So, I knew we were in for a battle at the Morningside Arena and I did not like the way we started.
There was a lack of structure and purpose and our intensity was not there. But we still went into half-time on level scores, so I though we were in a decent place. We started the second half well and managed to build a 47-40 lead and I thought we might be able to sneak it.
But a couple of the guys were fatigued, and I had to take them out, and it fell away from there. We committed 19 turnovers which is going to kill you, and it turned into one-way traffic.
We scored only about 5 points over 15 minutes and that is not going to win any game. It is a lesson learned for us, but I am confident we can bounce back.
We now have a nice break before Sunday which we need. After that the schedule gets heavier. We need to stay confident and hope we can get Geno back soon. We will be going up against another team fighting for the final playoff position so it won't get any easier.