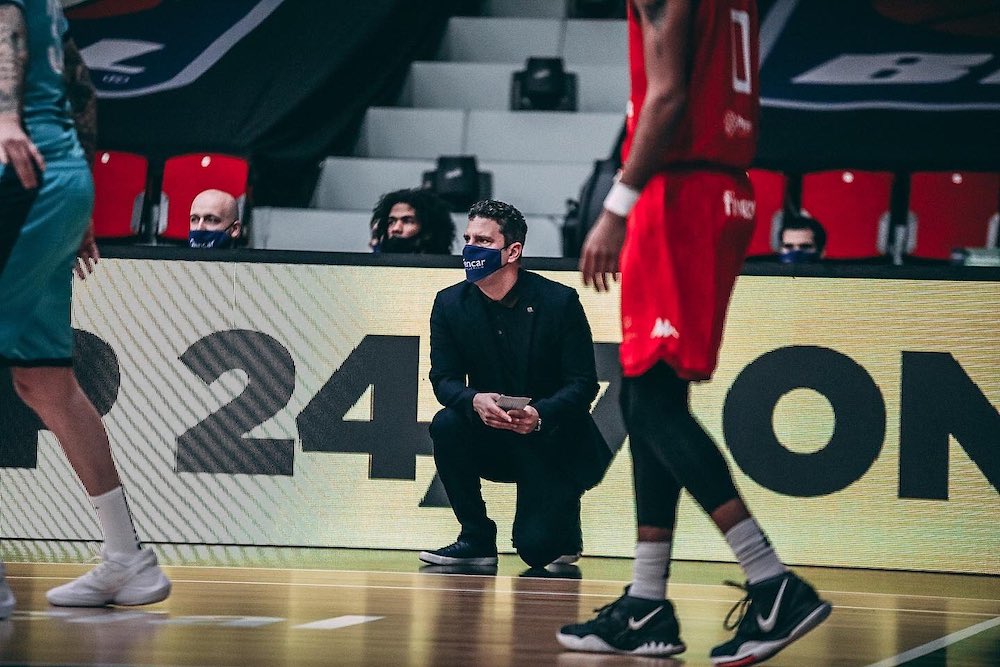 Riders Media - 17th February 2021
Coach Rob: I'm happy with our progress
It has been a very unusual season for the Riders this last 6 months or so, but I have been very pleased with the way the team has adopted.
No professional sports Clubs are finding it easy, but the basketball has been to a high standard throughout the season, and the BBL is more competitive than ever.
We have had to put up with some idiosyncratic draws in the cup competitions and are disappointed we did not go further. They are a part of the BBL schedule we really enjoy, and we produced some great performances, but unfortunately did not meet our ambitions.
Meanwhile I am very happy with our progress in the BBL Championship. The team has turned in a number of very good performances and deserve to be where we are.
A case in point was last Sunday in Sheffield – it was a top performance by the team. Obviously, we were very disappointed with the result in London in the Trophy, but we were glad of the quick chance to redeem ourselves.
We have been in this position before, where we have to come back quickly after a tough defeat, and we were ready for it. You saw a team that came out in the first half that showed it did not want to lose. We were really locked in offensively and defensively. In the third quarter we really blew the game open. I thought the ball movement at times was exceptional. I love watching when we are playing that way.
But there is a long way to go in the Championship.
With all these games in quick succession, as the schedule gets even more congested, it is really important we get everyone in the team contributing, and we did that against the Sharks.
Notwithstanding the challenges we are most grateful we are playing the game we love.
We really appreciate the support we get on-line from our supporters, and cannot wait until we have fans back at the Morningside. Hopefully, we can step up the engagement with you as the season builds to its climax.
Coach Rob