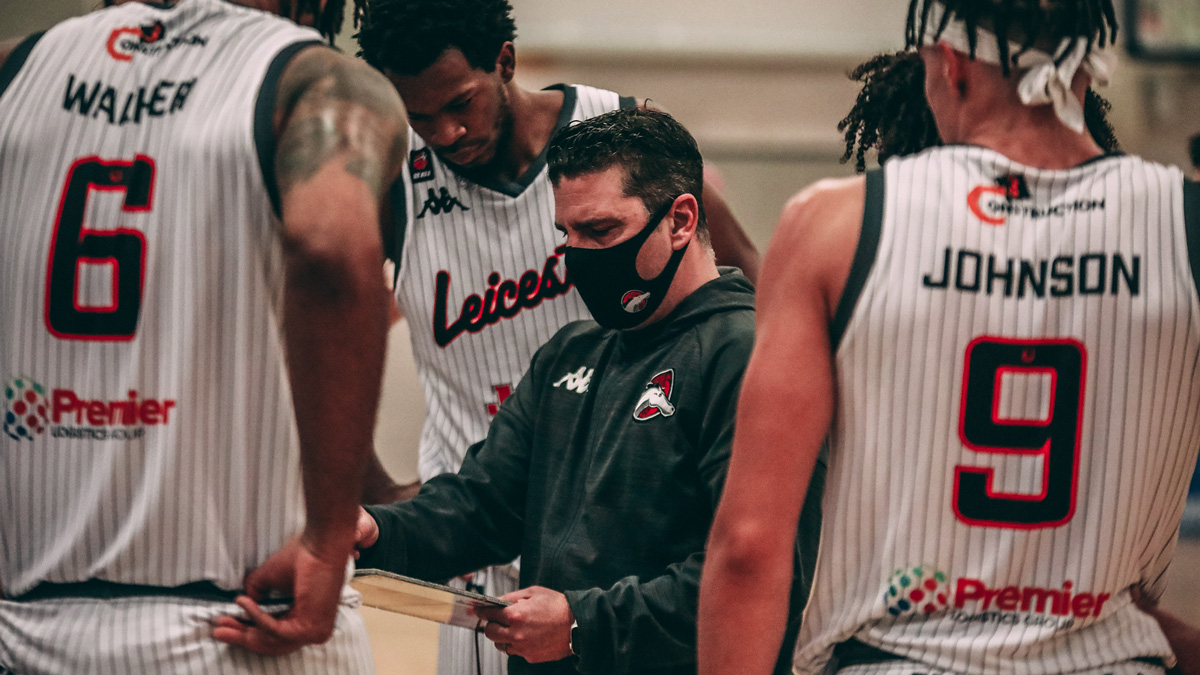 Riders Media - 9th March 2021
Coach Rob: A huge week ahead
The match at Cheshire was another amazing game. It was a heart-breaking loss coming off the overtime loss at Worcester on the previous Sunday, but we knew we were facing a tough team, when they are at full strength.
I thought that when I would look at the tape after the game, I would find some lapse defence by the Riders, but that was not the case. The Cheshire starting five on offence is one of the best in the BBL, and they have two guards who can make shots off the dribble. So, they are particularly difficult to contain 1 on 1.
We started well and built a 15 point lead early but the second quarter we got lost a little. The third quarter was tight as was fourth, but we got ourselves into a nice position, and I expected us to win in that situation. After the free throws by William Lee, they had no timeouts left, so they had to go quick.
But their guard Mike McCall did a good job getting down the floor in a hurry. Geno Crandall got dragged off his man a little to play some help defence, but still got back and slightly deflected the shot, and Ross was right on the side-line, so it was a heck of a shot.
We know the BBL is super competitive this season, particularly because of the extra American on each team, and there is a lot of very good teams. They had not been shooting the ball that well from deep, averaging about 27% before our game but managed 50% from beyond the three point line and we did not give them anything easy.
We still managed to come back late on, as we had done in Worcester, and we created that huge 5 seconds turnover with twenty seconds left. So, it is important we remember how we got here and stay confident.
There are plenty of things to work on and we will want to tighten defensively but, overall, we are in good form. We have a huge week ahead with the trip to Newcastle on Friday and then home to London on Sunday so there is no time to dwell on it.
It is going to be that kind of season with nothing too predictable and we will have to move on quickly and focus on the next game.