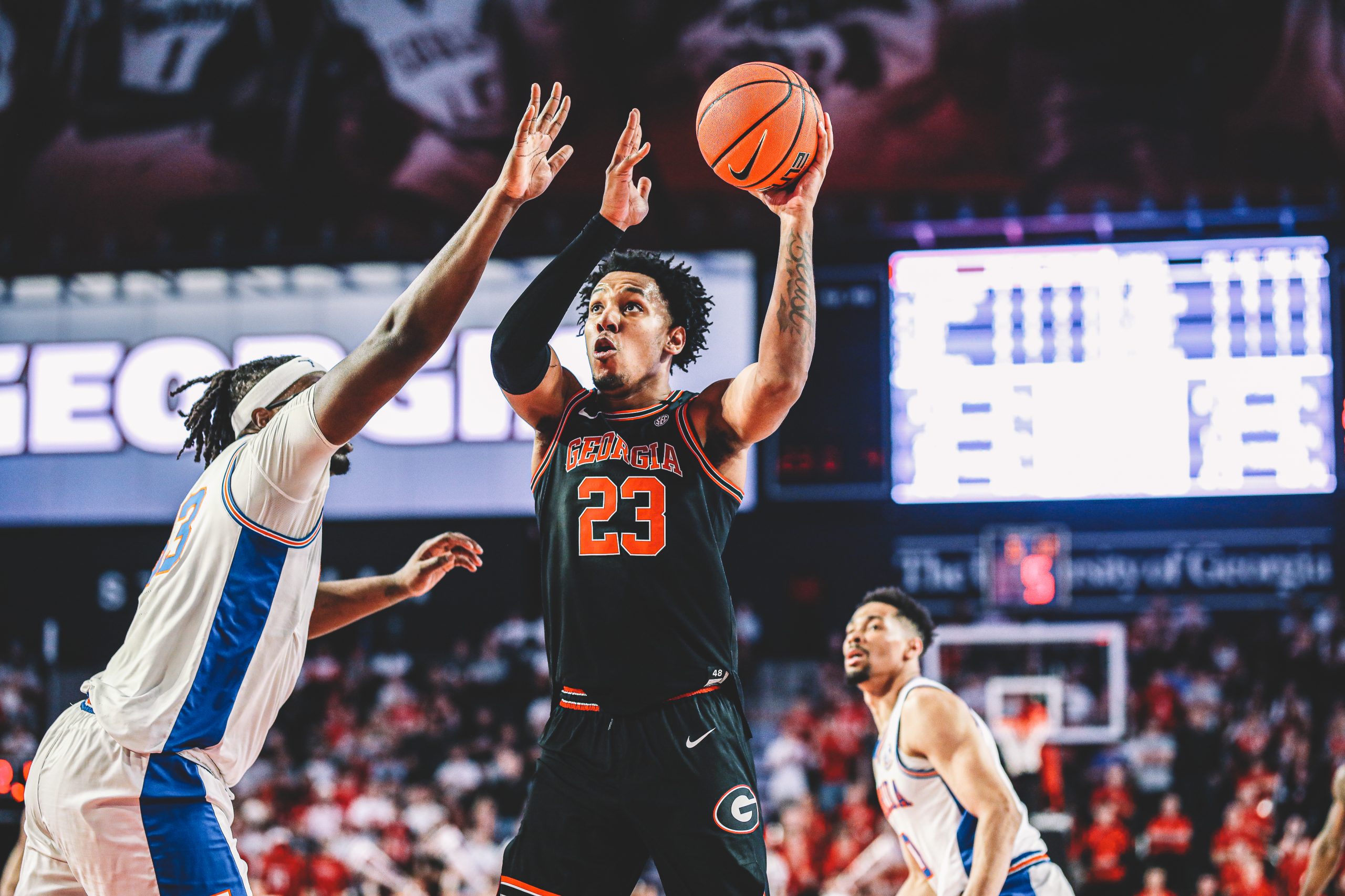 Riders Media - 4th July 2023
Braelen Bridges: Top performances
Riders' new man Braelen Bridges is entering his first professional season following a five-year college career.
The 6'10" Georgia native made a name for himself as an elite rebounder and scorer during his time in the NCAA D1.
Get to know him with some of his top performances!
Career high in points vs Ole Miss
In Febuary, Bridges dropped his career high in points against Ole Miss. The Bulldogs fell short in the game, but his 26 points in 29 minutes kept the game close, with their opponents winning by just four.
Bridges shot 76.9% in the game and dominated the glass to grab 11 rebounds, recording one of his four double-doubles on the season.
It was his second double-double against Ole Miss that season. His opponents had no answer for Bridges' size and physicality.
Early dominance in Georgia vs Cincinnati
During his first season at Georgia, Bridges led the team with 25 double-digit scoring performances. None topped his showing in his second game as a Bulldog against the Cincinnati Bearcats.
He put up 24 points and eight rebounds, four of which came on the offensive glass. He went 11-15 from the field, finding success with his back to the basket to score in close.
With this performance, Bridges showed off his scoring ability to the Bulldogs. He went on to be their second-leading scorer and leading rebounder for the 2021-22 season. 
Catching fire for the Flames vs Youngstown State
After sitting out for the 2019-20 season, Bridges came back with a bang for his sophomore year at the University of Illinois in Chicago.
His best statistical performance of the season: 20 points, six rebounds, four assists and two blocks to lead UIC to a win against Youngstown State.
He went 9-13 from the floor in the 90-83 win, and his team needed every one of his points as he dominated the paint. 
That season, Bridges started all 34 games and helped lead UIC to the championship game of the 2020 Horizon League Tournament, a first for the Flames since 2004.
Dominant display vs Hampton
In his fifth-colle year, Bridge's Georgia Bulldogs went 16-15 on the season, helped by dominant performances in the paint from Bridges.
Perhaps the most eye-catching was his 21 points and 13 rebounds against the Hampton Pirates, where he led the game in both categories on the way to a 73-54 blowout win.
He added a block and a steal to the box score on the defensive end, contributing in all areas. Hampton had no response to Bridges, who shot 69.2% from the field.
He achieved this in only 25 minutes of play, making the most of his minutes with a clinic on the boards.
Four of his 13 rebounds came on the offensive end, as Bridges generated multiple second-chance points to lead Georgia to a significant win.
Career high in rebounds vs DePaul
In a local rivalry for UIC, Bridges showed up on the glass to grab his career-high rebounding total.
He went off for 14 points and 14 boards, shooting 55.6% from the field and recording a steal and a block on the defensive end.
While his efforts were not enough to secure a win, his heart and physicality in just his 10th game for UIC endeared him immediately to the Flames' faithful.
---
Photo credit: Georgia Bulldogs