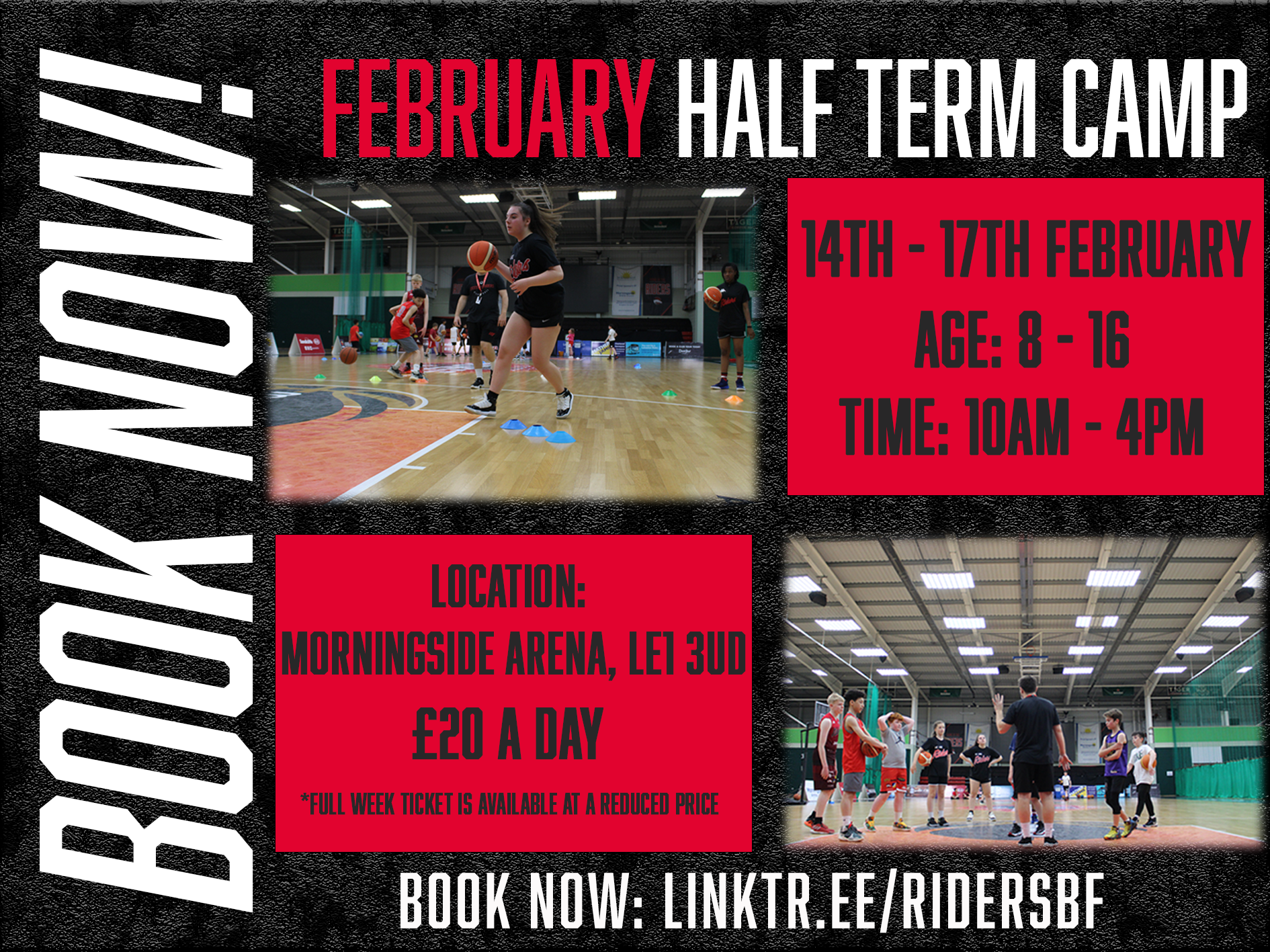 LRF Media - 17th January 2022
Book on our February Half Term Camp
You can now book on our February Half Term Camp!
The camp takes place between the 14th and 17th of February, and is held from 10pm to 4pm.
The camp is held at the Morningside Arena, and is open to anyone between the ages of 8 and 16, regardless of basketball experience and ability.
The cost is £20 per day, and there is a reduction to £65 for the full four days.