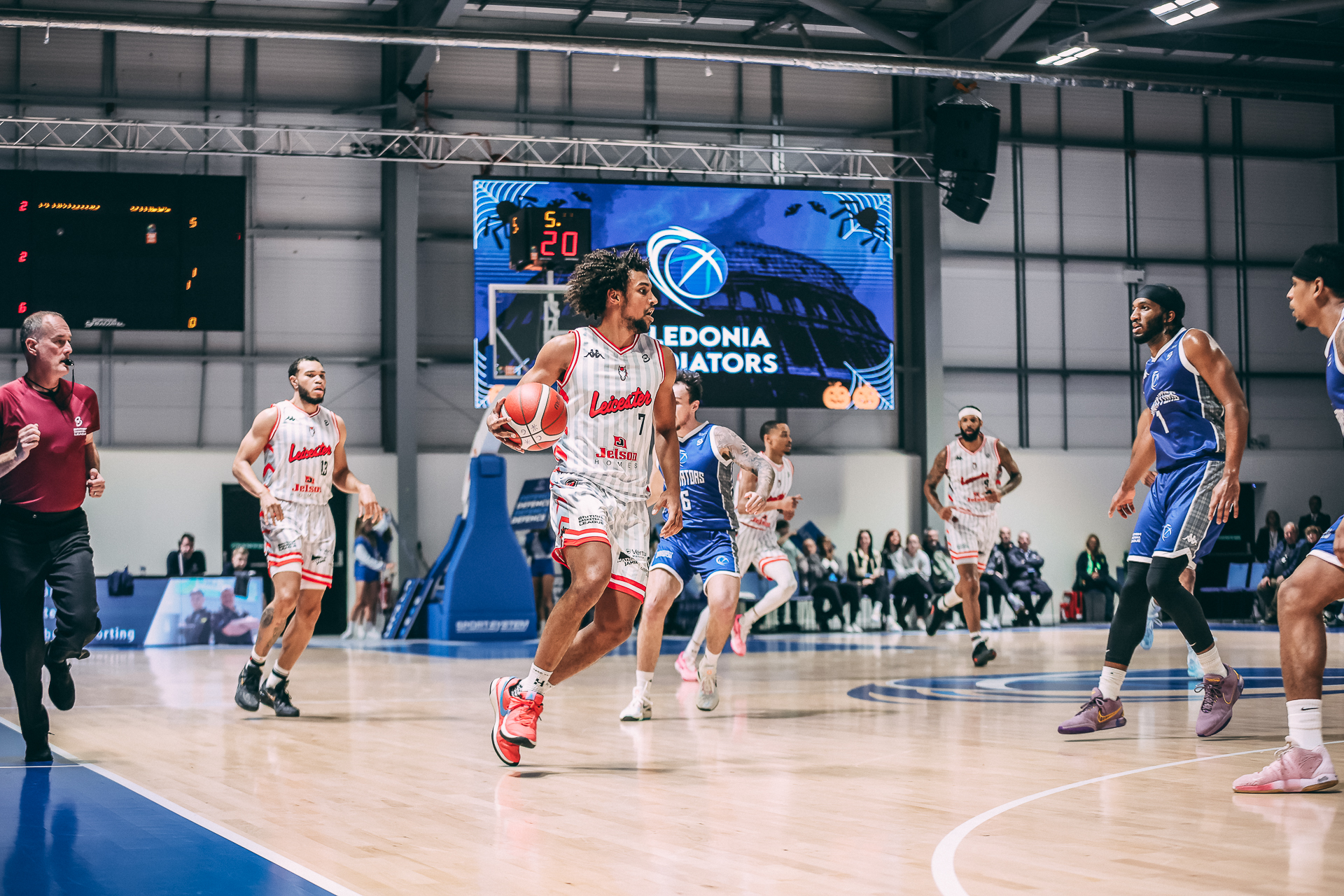 Riders Media - 30th October 2023
3 things we learned from the doubleheader
The Riders come off the back of a doubleheader week, which they split 1-1 against the Surrey Scorchers and the Caledonia Gladiators.
Here's what we learned from the matchups…
Bowman steps up
The Riders pushed the Gladiators all the way on Sunday night, and they can credit a large part of that to Blake Bowman. The young star led Leicester's charge back into the game in the third quarter, putting up a career-high 15 points.
Bowman scored eight points in the final two minutes of the third and the start of the fourth, throwing down an electric breakaway jam to get the final period underway. 
The Derby native missed only one of his seven shots in the game, earning our Player of the Game with a stat line of 15 points, three rebounds and two assists in 23 minutes of action.
Washington heating up
Riders veteran Conner Washington is building form as the season progresses. He built on his third-quarter performance, which sparked the Riders' historic comeback against the Surrey Scorchers with two season highs in the same weekend.
Washington scored eight in as many minutes against the Scorchers, not missing a shot and draining two crucial threes as the Riders began their comeback. He followed this up with 10 points in 13 minutes against Caledonia, pulling the strings to dish six assists. 
Head Coach Rob Paternostro said that Washington's effect on the team transcends his scoring ability:
"He gets up to the ball with incredible energy to play denying defence, and he's part of a second unit that's having a real impact on games. That's the great thing about having veterans like him on the bench.
"They can see when the starting unit doesn't have it, and they're always ready to go. I think Conner turned the game around in a lot of ways against Surrey."
Offensive consistency is key
The Riders have possessed the second-best offence in the League for much of the season, and this weekend was no different on that end of the ball. They averaged 88.5 points over the two games, making their season average 88.4. 
It comes from all over the court, with seven different players scoring in double-digits across the fixtures, and every Rider contributing to the points tally against the Caledonia Gladiators.
They get it done efficiently, scoring at a 47.8% clip on the season and 47.4% over the doubleheader. The offensive consistency Leicester has shown in the opening stages of the season puts them in good stead going into any game. 
---
Want to see the Riders in action?
Get tickets to the Riders' next home fixture against the Newcastle Eagles!