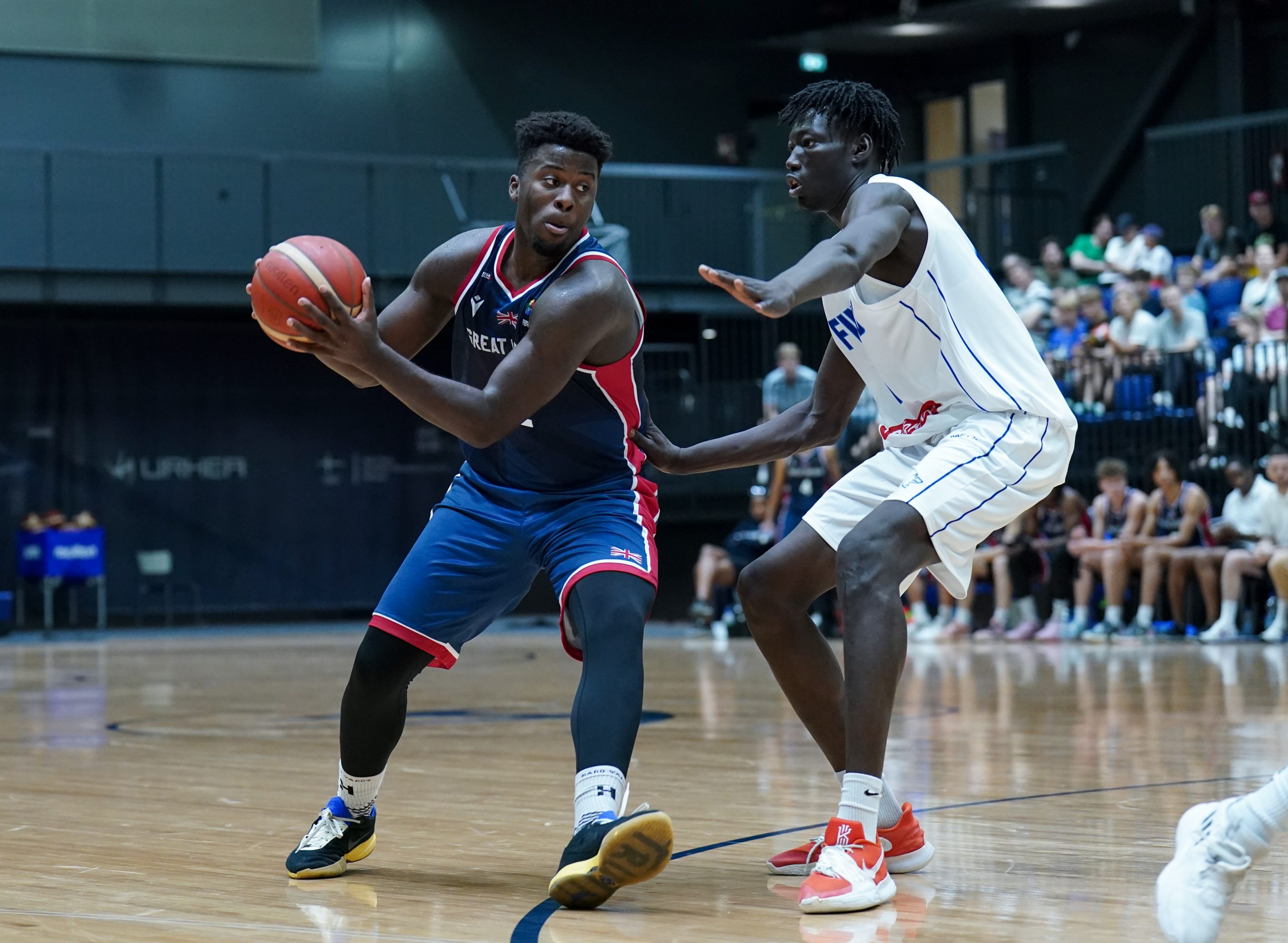 Riders Media - 7th July 2023
Watch: Victor Ndoukou on his GB Under-20s call up
Young Riders' forward Victor Ndoukou recieved a call-up to captain Great Britain Under-20s for the FIBA European Youth Championships 'B' Divison.
Ndoukou will play alongside Charnwood's Lane Campbell in the competition.
We sat down with Ndoukou, who told us what representing his country means to him.
Starting on the 7th July, Great Britain will compete in Skopje, North Macedonia, in a group alongside Austria, Hungary, Luxembourg and Portugal.
The group games take place on the following:
Friday, July 7 2023, 8 PM BST – Great Britain vs Austria
Saturday, July 8 2023, 3 PM BST – Portugal vs Great Britain
Sunday, July 9 2023, 12:30 PM BST – Great Britain vs Luxembourg
Tuesday, July 11 2023, 12:30 PM BST – Hungary vs Great Britain
You can watch every game on GB Basketball TV.
We'll keep you up to date on Ndoukou and GB as the action unfolds!
---
Photo credit: Ville Vuorinen