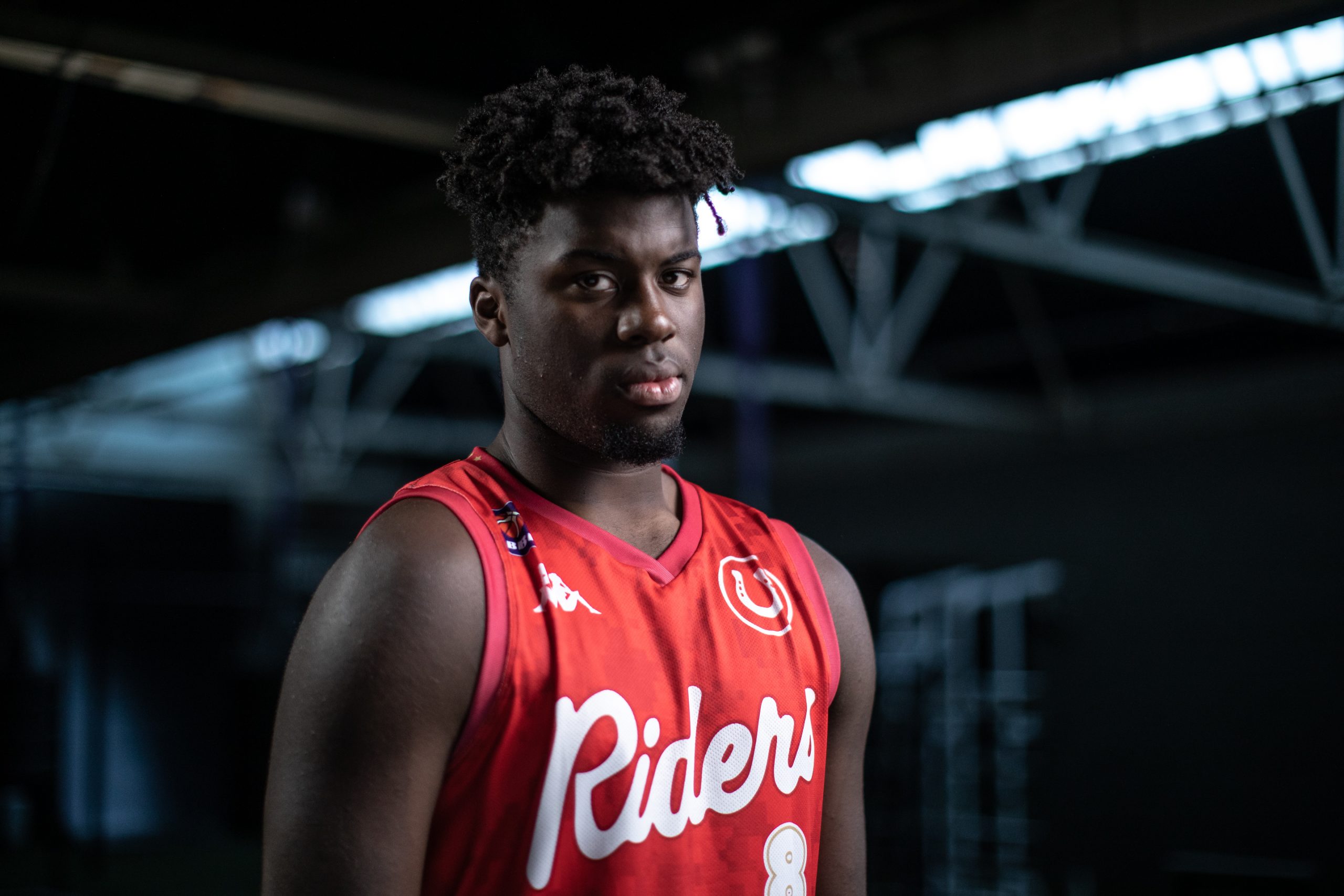 PREVIOUS CLUB:
Charnwood College, Manchester Magic
Exciting British Junior international Victor Ndoukou comes off the bench for the Riders, representing the future of the basketball club as he studies at Charnwood College.
The 6'8" forward found the game late, but has thrived in the sport ever since he dribbled a basketball. Coming into this season, Ndoukou had played for just four seasons, yet his performances in those years earned him two appearances with the GB u16s, and selection for the GB u18s camp before he was sidelined due to Covid-19.
Victor's successes at the youth level are well documented, after helping the Manchester Magic u16s to the final fours. After progressing to the u18s in Manchester, Ndoukou began his studies at Charnwood, where he hit the ground running, averaging 10 points and seven rebounds in his first season.
With his frame and skillset, Ndoukou has the potential to have a big future in the BBL. Standing at 6'8", he has the speed and dribbling ability to drive strong to the hoop, and his athleticism allows him to finish hard at the rim. He has a delicate touch while laying the ball up, and fantastic body control to finish consistently.
The paint remains open for him, with his ability to shoot the deep ball keeping defenders honest. He shot a respectable 33% from three in his first year at Charnwood College, getting plenty of open looks as opponents have to respect his drives to the rim. Coupled with his ability to take midrange shots off the dribble, Ndoukou is a swiss army knife offensively, with a bright future ahead of him.