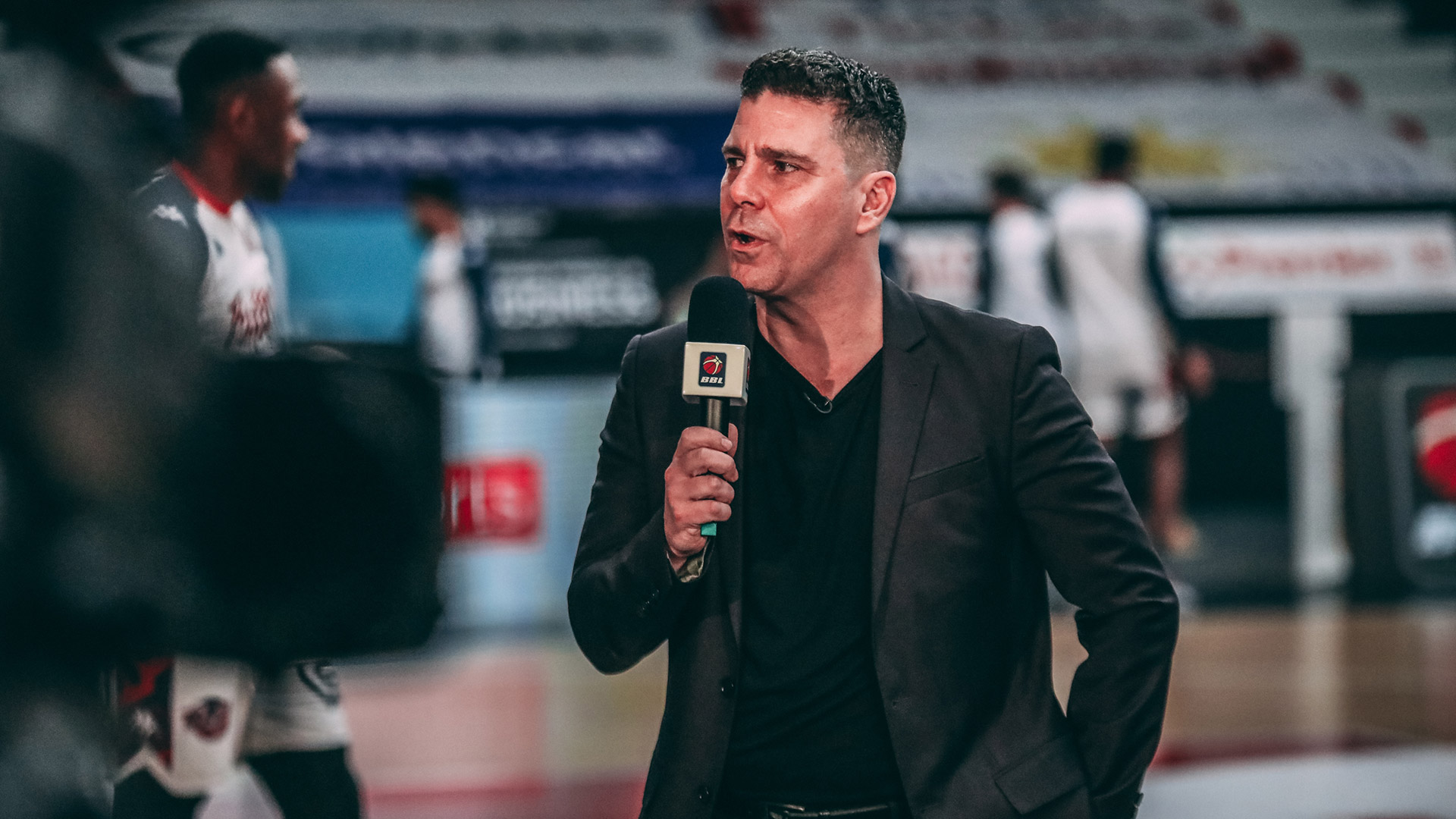 HEIGHT:
PLACE OF BIRTH:
Waterbury, Connecticut
PREVIOUS CLUB:
Birmingham
Since taking the reigns as Riders head coach in 2008, Rob Paternostro has led Leicester to their most successful period in the franchises' history. Paternostro has won 12 trophies in his 13-year stint at the club, with two Coach of the Year awards to his name, making him the Riders' most decorated coach in their history.
While his appointment in 2008 may have been his first coaching job, it wasn't the first time he was welcomed as part of the Riders franchise. As part of his nine-year professional playing career, Paternostro signed for the Riders in 2006, after gaining playing experience in Spain and Belgium, as well as Birmingham in the BBL. He played four years for Southern New Hampshire in college, in which he became their all-time assist leader. Paternostro's college career earned him a place in the college's Hall-of-Fame, leading them to the NCAA Division 2 elite eight in his junior and senior years. Paternostro won a total of seven individual awards for his performances that season, including the NEBCA Bob Cousy Award, making him the first player in his college's history to win the award.
After calling an end to his playing career in 2008, Paternostro's coaching stint at the Riders began. Coach Rob earned Coach of the Year in his first season as head coach, leading Leicester to third in the BBL, their best league finish in franchise history. As the first Riders coach to win the award, Paternostro would proceed to win it a second time after a historic 2012/13 season. The Riders took home the BBL Cup and topped the BBL Championship, before winning the franchise's first BBL playoffs to secure a treble-winning year.
Since that historic season, Paternostro has led the Riders to a further nine pieces of silverware, winning everything there is to win in the British game. As the saying goes, "offence wins games, but defence wins championships", and defence has been a trademark for a Rob Paternostro led side, with the Riders owning the best defensive record in the BBL three of the last four seasons. Rob brings passion, intensity and character to the Leicester sideline, and will hope to bring yet more silverware to the Riders' trophy cabinet.