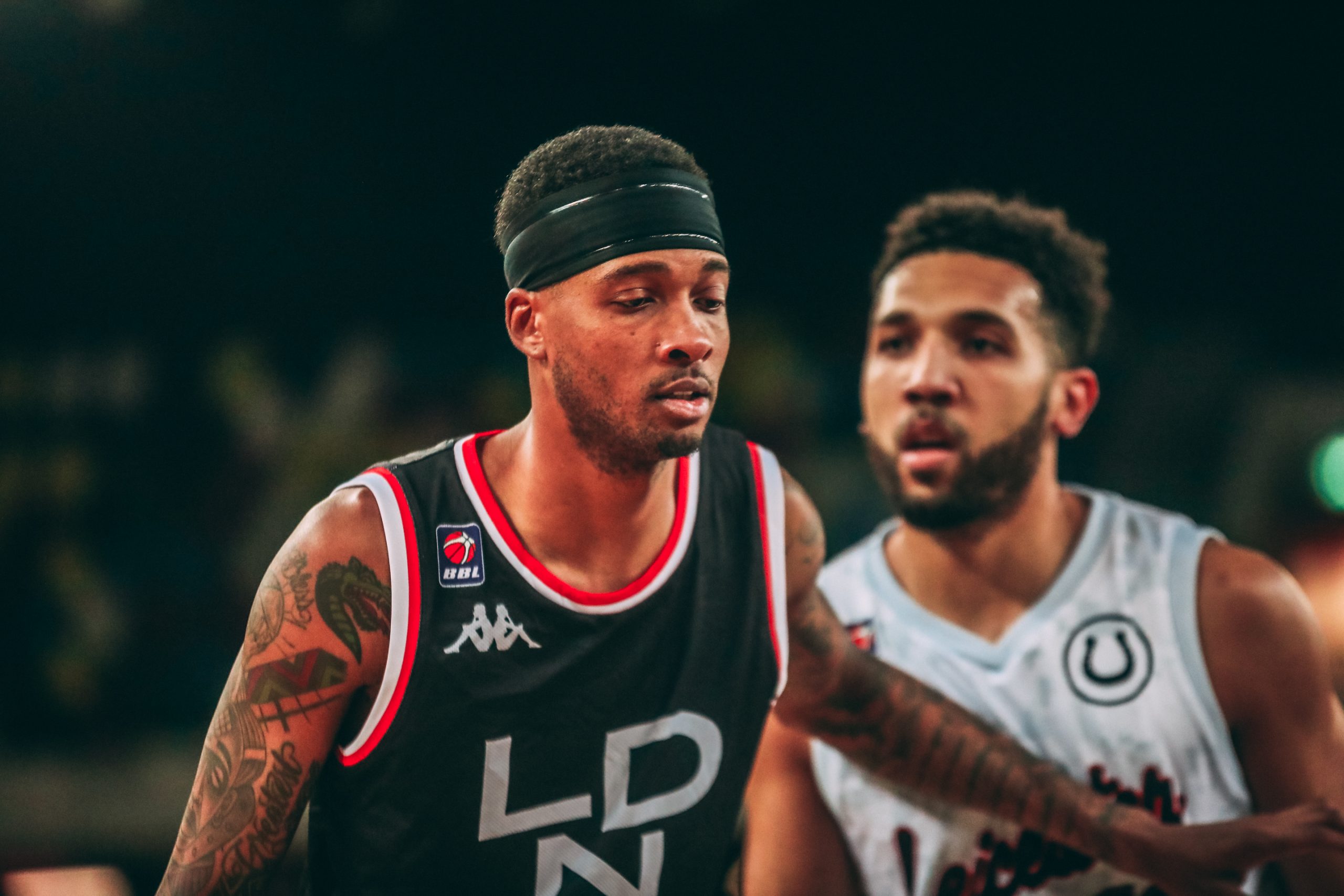 Riders Media - 7th June 2022
Rob Paternostro Testimonial Preview: BBL All-Stars
Coach Rob Paternostro's All-Star Testimonial game will see the BBL All-Stars take on Riders Legends in a highly anticipated fixture. A collection of some of the greatest talent to grace the BBL will suit up to form a star-studded cast, as the All-Stars will prove a formidable outfit in what is set to be a hotly contested game.
London Lions' walking bucket Dirk Williams, GB's most consecutively capped player Teddy Okereafor and Manchester Giants' sharpshooter Josh Steel represent some of the BBL's elite set to take the court.
"I'm excited! It's cool to be named to play alongside all of these other great players," said Steel, the London-born two-guard who shot 42% from deep last season. "The Riders always put on a good show, so I'm looking forward to a good night and to be able to lace them up with some talented guys."
Some of the BBL's all-time greats will don the black and yellow of the All-Stars. Sheffield Sharks' all-time leading scorer Mike Tuck and the league's most decorated player Darius Defoe are just two names on a roster stacked with accomplishments.
Mathew Bryan-Amaning is another, the 6'8" forward has played 14 pro seasons, five in the BBL. "The roster that has been put together is excellent, with a lot of active guys who play to a high standard," commented Bryan-Amaning, who averaged 20 points per game for the London Lions in 2014.
"It should be a good event, and a good day of basketball. The fans don't get to see these guys playing often, especially all at one time, so it will be a good event to celebrate Rob's achievement's so far!"
Among those to recently grace the BBL are electric GB guard Kofi Josephs, who averaged a league-best 21 points for the Plymouth City Patriots last season, and Jordan Williams, who has eight BBL seasons to his name, including last season spent with the London Lions.
Joining them is Surrey Scorcher legend Tayo Ogendengbe, who has competed in the BBL for the last 12 seasons, averaging 17 points in the 2018/19 season.
Completing the squad is 17-year European pro Devon Van Oostrum, who averaged 16 points for the Leeds Force in 2015, and Newcastle Eagles' legend Charles Smith, the 2014-15 BBL MVP winner who averaged 18.6 points that season.
Coach Rob's right-hand man, assistant coach Pablo Vazquez, has shared the sidelines with Rob since 2016. He added: "The commitment and hard work since the moment Rob arrived at this club has created a legacy.
"It will be a great event with so many players who have created history in British Basketball. I'm hoping for a great crowd to celebrate Rob's commitment to the Leicester Riders organisation!"
In anticipation of the game, coach Rob commented:
"I'm so excited about Saturday. Seeing so many friends in one place will make it a night to remember. I feel honoured to be given this testimonial game and I appreciate all the people who have helped put this night together."
The game should be a high level of basketball, and that's something I really wanted to have. The rosters are filled with so much talent, so it should be fun watching all those great players go at it."