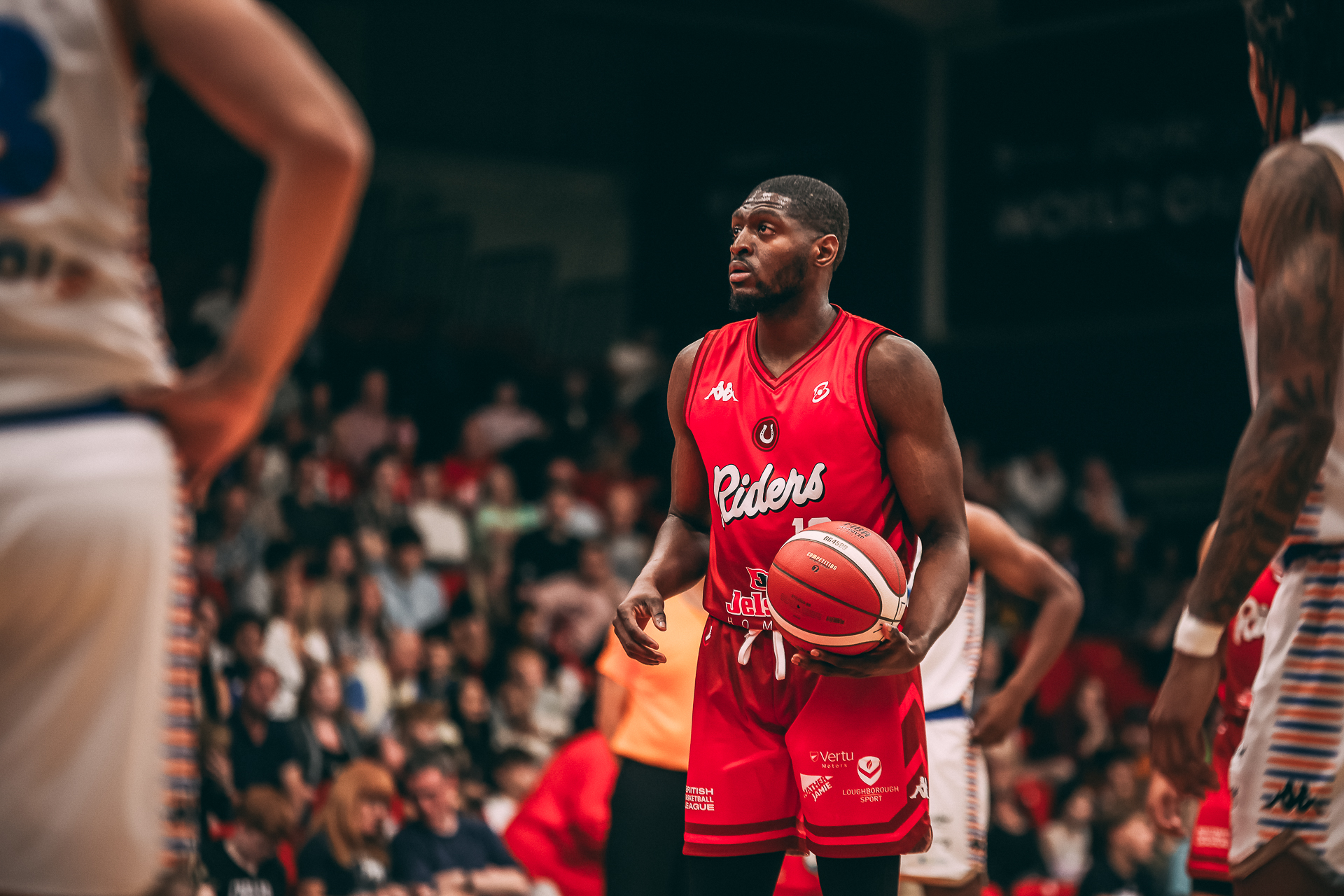 Riders Media - 18th September 2023
Riders fall in season opener
The Riders fell in their season opener against the Cheshire Phoenix.
It was an uncharacteristic performance from Leicester, who suffered from turnovers and rebounding throughout. This marks only the second loss in an opening game for the club during the 16-year-long Rob Paternostro era.
Iowa State guard Jaren Holmes led the team with 16 points, in a game where 20 Riders turnovers proved costly. The Phoenix had three 20-point scorers, led by Aaryn Rai's 23 in his first British Basketball League game.
Cheshire settled into the new season quickly, taking an early lead after a number of turnovers from the home side.
The Riders quickly quashed any Phoenix momentum in the opening stages, and a monster Miryne Thomas jam assisted by a no-look assist from Kimbal Mackenzie tied it up at 15 five minutes in.
It rained threes for the Riders at the back end of the first half, with big man Sam Idowu hitting three in the quarter, but the Riders trailed by four after one after Cam Christon's nine-point first period.
The game stayed in the balance until halftime. Mackenzie took over the opening of the second period with six, followed by back-to-back buckets from Blake Bowman, but the Riders struggled to keep Cheshire off the boards.
Cheshire had 11 offensive rebounds by halftime, and new man Skyler White had success in the first half, putting up 13 by the break. Maceo Jack ended the half with an offensive board off a missed White three, making it 51-44 in their favour.
The Phoenix momentum carried into the third quarter, stretching their lead to 12 a minute in. They maintained their double-digit advantage through the third, until the insertion of Xavier Pinson back into the game.
With Pinson in, the Riders hit back-to-back threes, the second by the Chicago-born guard to light a fire into the team. Bowman continued the run with a triple of his own which cut it to five.
To end the third, Pinson went coast to coast, laying it up for two and making it a one-possession game with one to play. It was a 14-4 finish to the quarter for the Riders.
The Phoenix rebuilt their lead in the final period of play, as second-year Phoenix Maceo Jack's two three-pointers stole back momentum. From there, they ran away with the game, stretching their advantage to by the final buzzer after a flurry of threes.
The Riders are back in action next Friday, looking to bounce back as they host the Plymouth City Patriots. 
---
Want to see the Riders in action? Get tickets to Friday's game here.