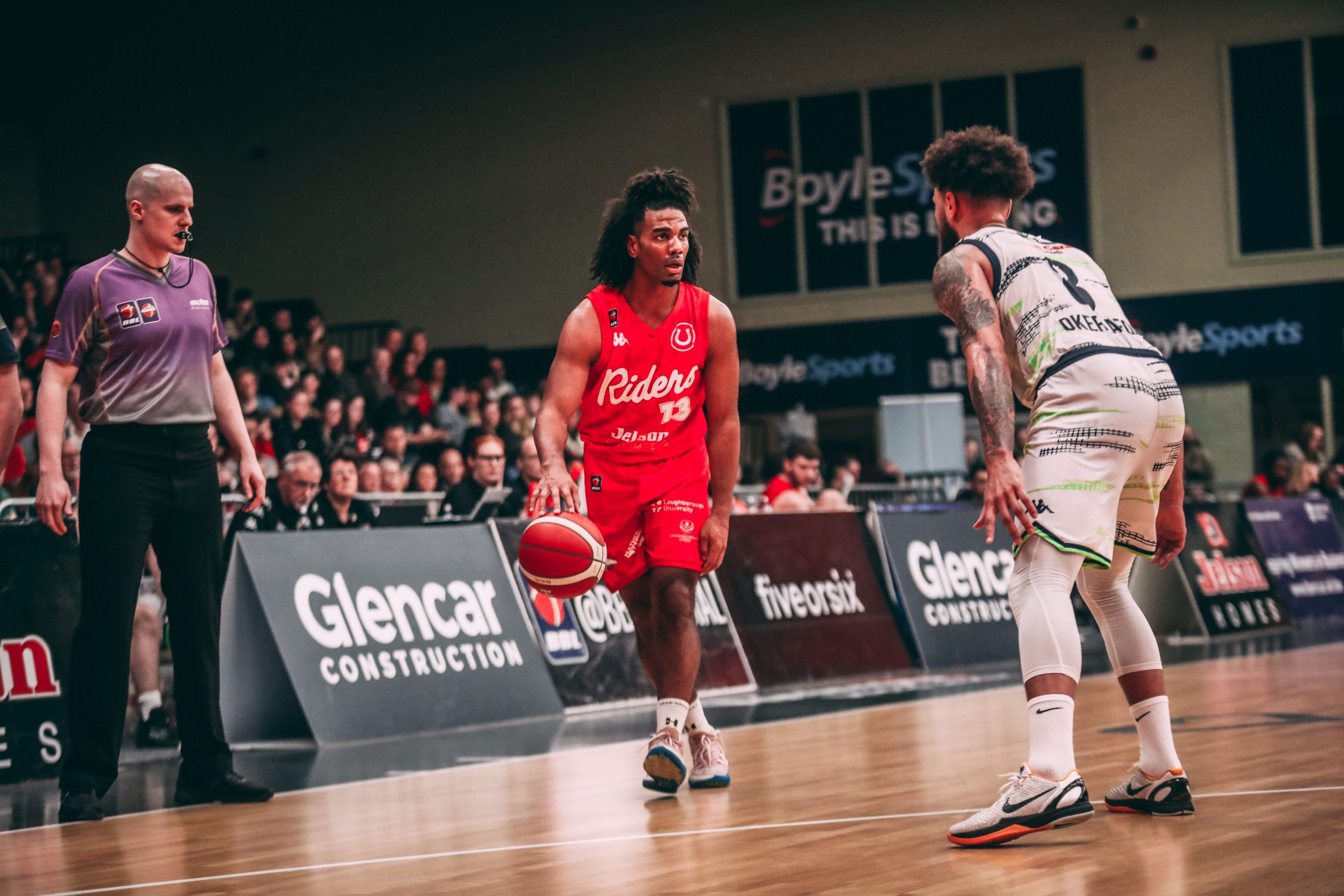 Riders Media - 12th March 2022
Riders defeat Phoenix to clinch playoff spot
The Riders improved to 16-1 at the top of the BBL Championship with a comfortable 80-59 win against the Cheshire Phoenix. With the Rocks losing their game against the Surrey Scorchers, the Riders clinched a playoff place with the win.
A team effort saw the Riders take the win, as eight players scored eight or more points in the game. Geno Crandall and Patrick Whelan led the Riders with 13 each, with Crandall dishing five assists and stealing the ball twice.
Leicester put on a defensive clinic with their BBL best defence to dominate the game. They continued their record of holding every opponent under 80 points this season, forcing the Phoenix into shooting 34% from the field.
Despite his team's loss Central Michigan graduate Larry Austin Jr. put on an excellent offensive effort for Cheshire, with 18 points and 10 rebounds marking his second double-double of the season, and eight steals matching his career-high.
The Riders got going in electric fashion, as Marc Loving's chase-down block on Namon Wright followed up Whelan's three to start the game. Despite the hot start, they were engaged in a closely fought battle in the first period.
Both teams competed with tough defence in a low scoring quarter, which finished 14-11 in the Riders' favour. Leicester established a narrow advantage with two fast-break scores, including an and-one play from Crandall, as they kept Cheshire scoreless for the final six minutes.
Whelan started the second period as he did the first, draining a three to get the Riders underway. This time around, the three put the wind in Leicester's sails as they built a lead with a 9-3 run in the first three minutes. A threaded bounce pass from Jubril Adekoya down low to Zach Jackson gave him an easy layup before he attacked the rim himself to make it 23-14.
Fending off bursts of offence from the Phoenix, the Riders kept their opponents at arm's length until the half. They had great success at the line in the first half, making all 13 of their attempts to lead 39-26 into the locker rooms.
Crandall got the second half underway with a bang, jamming home a two-handed slam in traffic. The Riders continued to play stellar defence, holding Cheshire to just one field goal in the opening five minutes of the third.
The Phoenix suffered from poor free-throw shooting, going 1-5 from the line as Whelan nailed two more threes to make it a 20 point game. Crandall turned up the heat, showing off his MVP talents by running rings around the Phoenix defenders, his flashy handles getting him to the rim in style.