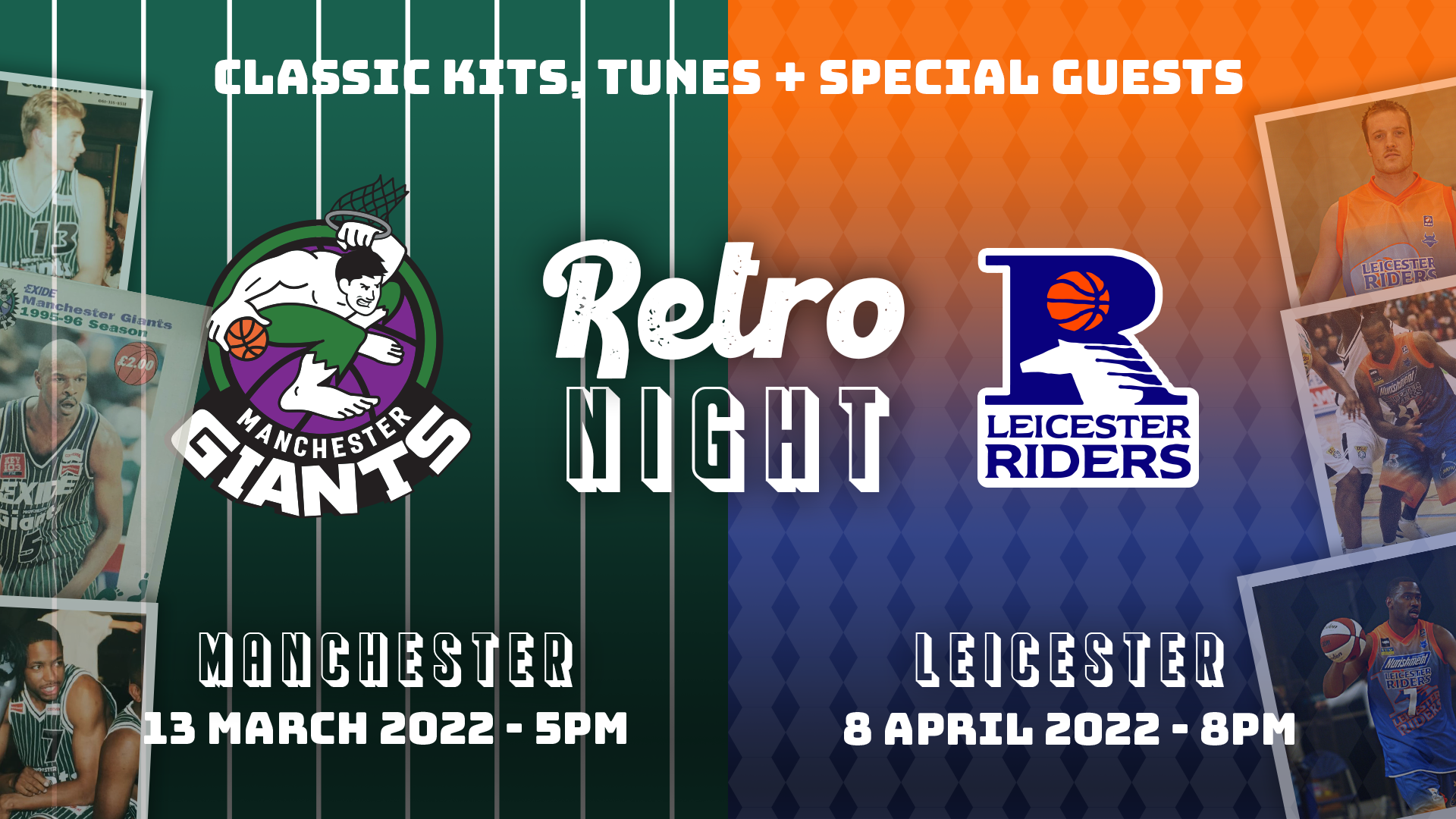 Riders Media - 2nd March 2022
Retro Night announced!
Retro kits, top tunes and special guests are all in store for the Leicester Riders & Manchester Giants remaining league games against each other.
Leicester's trip to Belle Vue, Manchester will have a twist on Sunday 13 March 2022 with both teams playing in a version of a RETRO kit from years' gone by (tickets available here).
Both teams will also be in RETRO kits for the return fixture in Leicester on Friday 8 April 2022 (tickets available here).
Riders have played a number of games in special kits before having worn a St Patrick's Day, Diwali and Neon jersey in years' gone by. This time around Riders will wear a blue and orange number throwing this back to early 2000s!
Watch out for more announcements and the kit reveals soon!