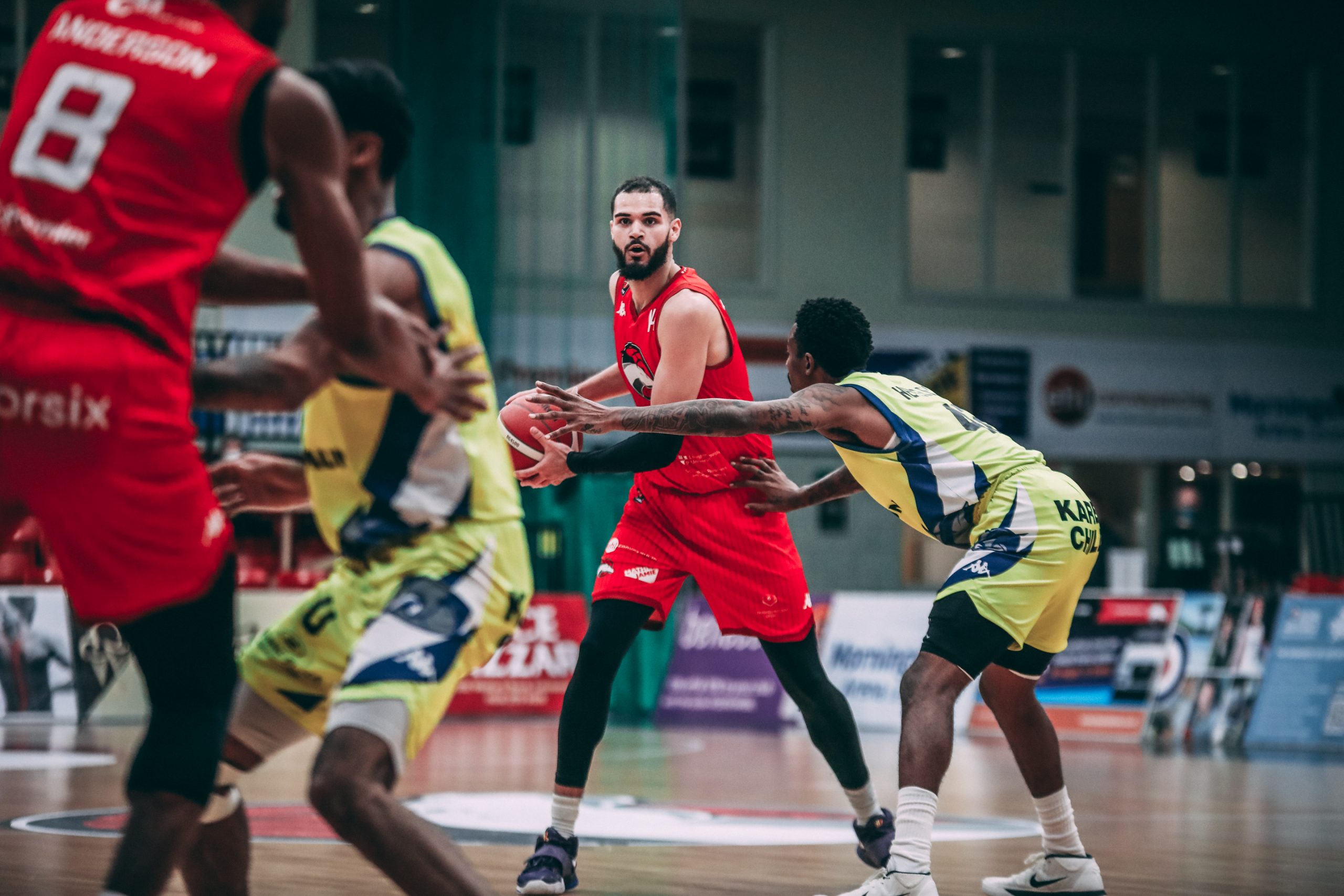 Riders Media - 29th January 2021
Preview: Riders v Sharks
Season So Far – Riders
Holding their opponents to 68 points per game, the Riders' defence has led them to a 6-1 record to start the season, enough to earn them third in the table, with two games in hand on the teams above. Offensively, the Riders have been sharing the wealth, with four players averaging double-digit points, making them a headache for any opposing defences. A number of players can go off for big games on any given night, resulting in a versatile Riders offence with multiple weapons. Leicester enter this game on a three game win streak, winning these games by 17 points on average, and will look to extend their good run of form in this tie. 
Season So Far – Sharks
Sheffield's season has started in a similar fashion to last year, sitting in 5th place with a 4-4 record. Despite their record, the Sharks have the second-best defence and third-best defence in the BBL, and will hope to turn out consistent performances on both ends to translate these statistics into wins. Sheffield will lean on star pairing of Jeremy Hemsley and Antwon Lillard to string some results together this season, as they are averaging 34 points a game between them. Both can create their own offence as well as being able to lock down defensively, making them one of the most formidable duos in the BBL. 
Ones to watch
Darien Nelson-Henry has been a consistent scorer for the Riders, scoring in double digits in five of the seven games he's played. The American big-man, who led Pennsylvania in points, rebounds and blocks in his senior year in college, is an efficient scorer, shooting 53% from the field and 83% from the free-throw line. Nelson-Henry gets his points at the rim, working in the post to shoot his effective hook shot, or by setting screens and cutting hard to the basket. His season high came against the Scorchers in the first game of the BBL Championship, in which he had 15 points and eight rebounds, going seven for 13 from the floor.
Joining the Sheffield roster early in their BBL Championship campaign, Jeremy Hemsley has made an immediate impact on his new team, leading in scoring, assists and steals through his first eight games as a Shark.  The 6'3" shooting guard, ranked 63 in ESPN's top 100 high school athletes in 2015, averaged 12 points per game for San Diego State in his sophomore year in college. Hemsley's standout attribute is his perimeter defence, able to pick the pockets of opposing guards to earn extra possessions for his team, but his quickness and agility translates to the offensive side of the floor, helping him to 19 points a game for the Sharks on 54% shooting. 
Previous meeting
The previous meeting between the two sides occurred in December, a BBL Championship game in which Leicester took the win, 74-64. William Lee led the scoring for Leicester with 17 points in this tightly contested game, going seven for nine from the field, while Jeremy Hensley had 20 points and five steals in his team's loss. 
How To Watch
Although the game will be behind closed doors, Riders fans will be able to watch the game by  purchasing a pass from BBL Player. Season Ticket Holders will be able to access the game free of charge by logging into their BBL Player account.