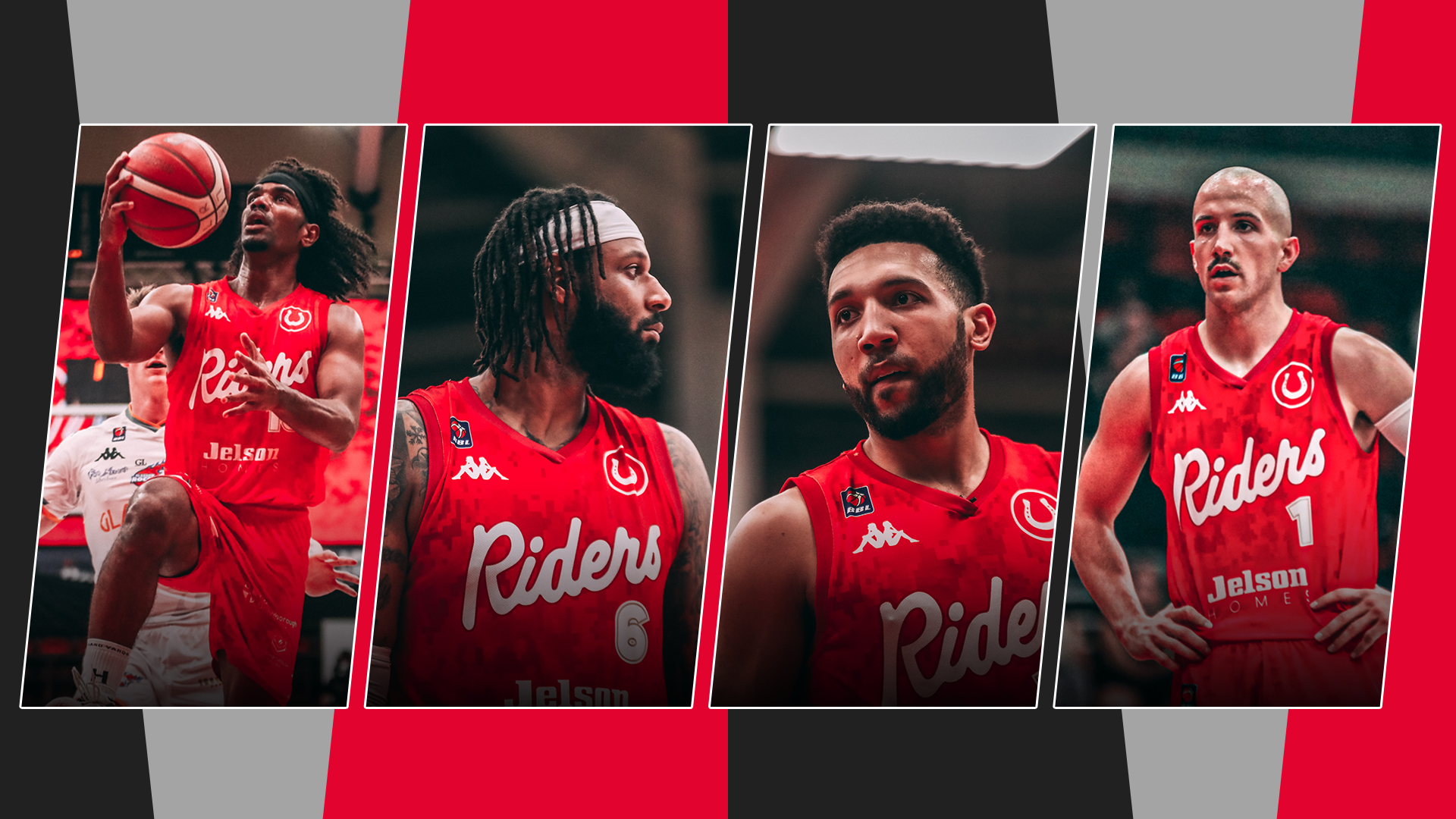 Riders Media - 21st June 2022
Four Riders continuing multi-year deals
Four contracted Riders players are returning to Leicester for next season, as Patrick Whelan, Mo Walker, Kimbal Mackenzie and Conner Washington continue their multi-year deals. The quartet played a pivotal role in the Riders' treble-winning season, and will look to bring further success to the Morningside Arena. 
Whelan was named in the Molten BBL Team of the Year, and the Molten BBL British Team of the Year last season! The Warrington-born two-guard led the Riders with 15.3 points per game, and was the BBL's second-best three-point shooter on the year, averaging 48% from deep.
Mackenzie and Washington combined to create an elite backcourt duo off the bench. They averaged 7.9 and 7.3 points respectively and stepped up in the biggest moments of the season. Washington played big minutes late in the Playoff semi-final and final, scoring 20 points in the semi-final's second leg, while Mackenzie's season-high of 15 points came in Leicester's BBL Cup final win.
Canadian/British big man Mo Walker was dominant down low, averaging 11.6 points and 5.2 rebounds a game. He shot 61% from the field and 71% from the free-throw line in an efficient season, putting up a season-high of 20 points and eight rebounds in March.
"All four players were very influential in our team's success last season," commented head coach Rob Paternostro. "They displayed talent, professionalism and team play, and we are thrilled to have them back and look forward to watching them perform."