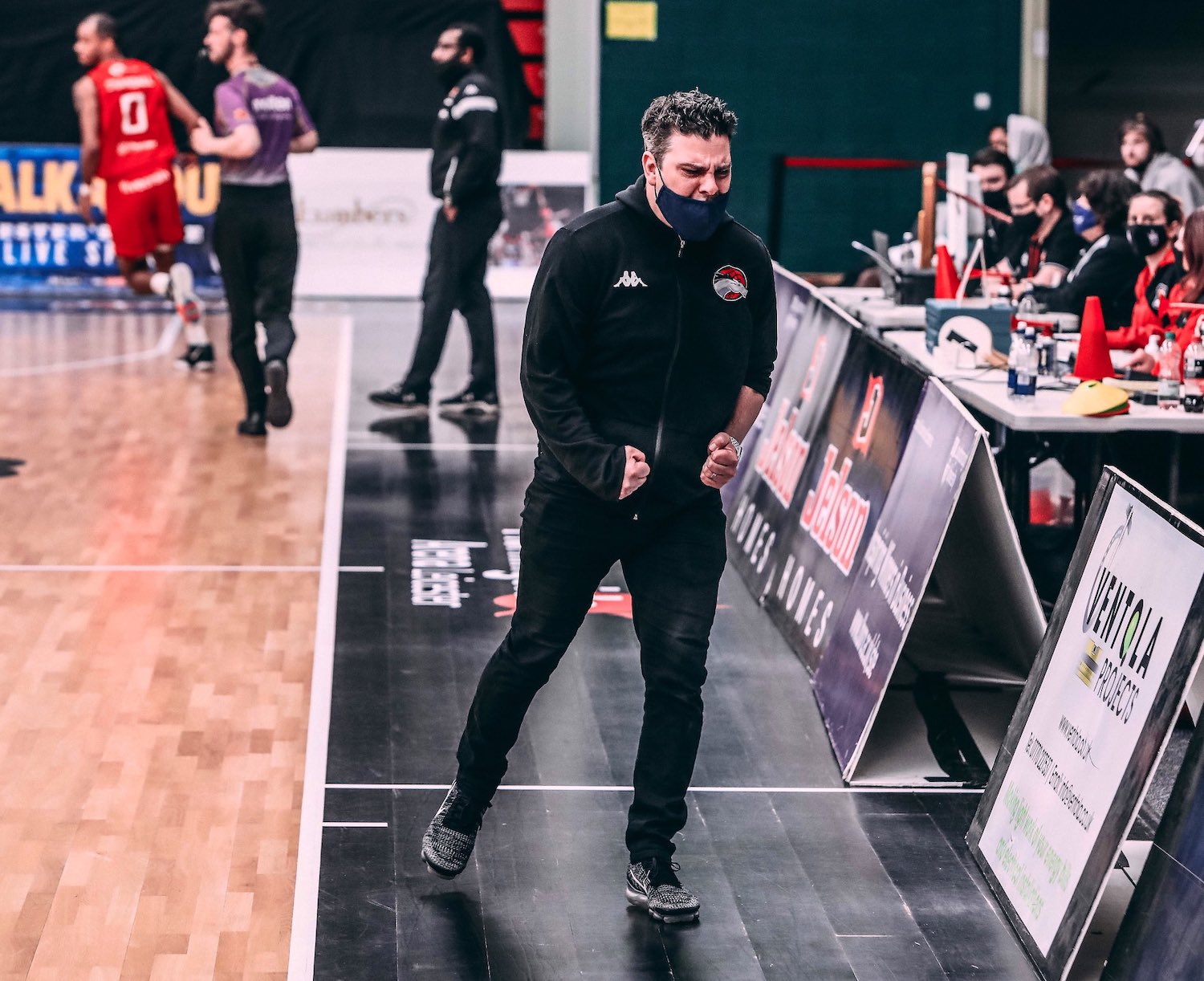 Riders Media - 14th April 2021
Coach Rob: At this stage of the season every game is huge
I was delighted the way the team played against Plymouth Raiders last Saturday. It was our third game in six days, and we were up against a team in Plymouth with a big squad and playing tremendous, winning basketball. They were a team in form, and we knew we were going to be up against it.
The Raiders really battered us on the boards. But I still thought we were pretty much in control of the game in the first half, and it was really only the offensive rebounds that kept them in it. We were in a decent place at halftime and the third quarter was a bit back and forth, with both defences really on top. The Raiders took command late in the game with a bunch of three pointers and we were up against it. But I called a timeout with 49 seconds left and we were down 4 points, but everyone stayed positive.
We needed a quick basket, and credit to Geno Crandall, he flew down the court and scored in seconds. We played some great defence at the death, Conner Washington forced a couple of turnovers, and Darien Nelson-Henry made a huge score. Our captain has been tremendous for us all season long, and he did it again against the Raiders with crucial scores. He is one of the best in the league in that situation.
The overtime was another great five minutes of basketball and when their Will Neighbour hit a three with 90 seconds left to edge them ahead, it was vital we replied. We got a big three from Conner and then took it from there. It was a huge win for us, but at this stage of the season every game is huge.
We are a little closer to our goal but still with lots to do and with 4 big games left. It is vital we don't get ahead of ourselves but take it one game at a time.