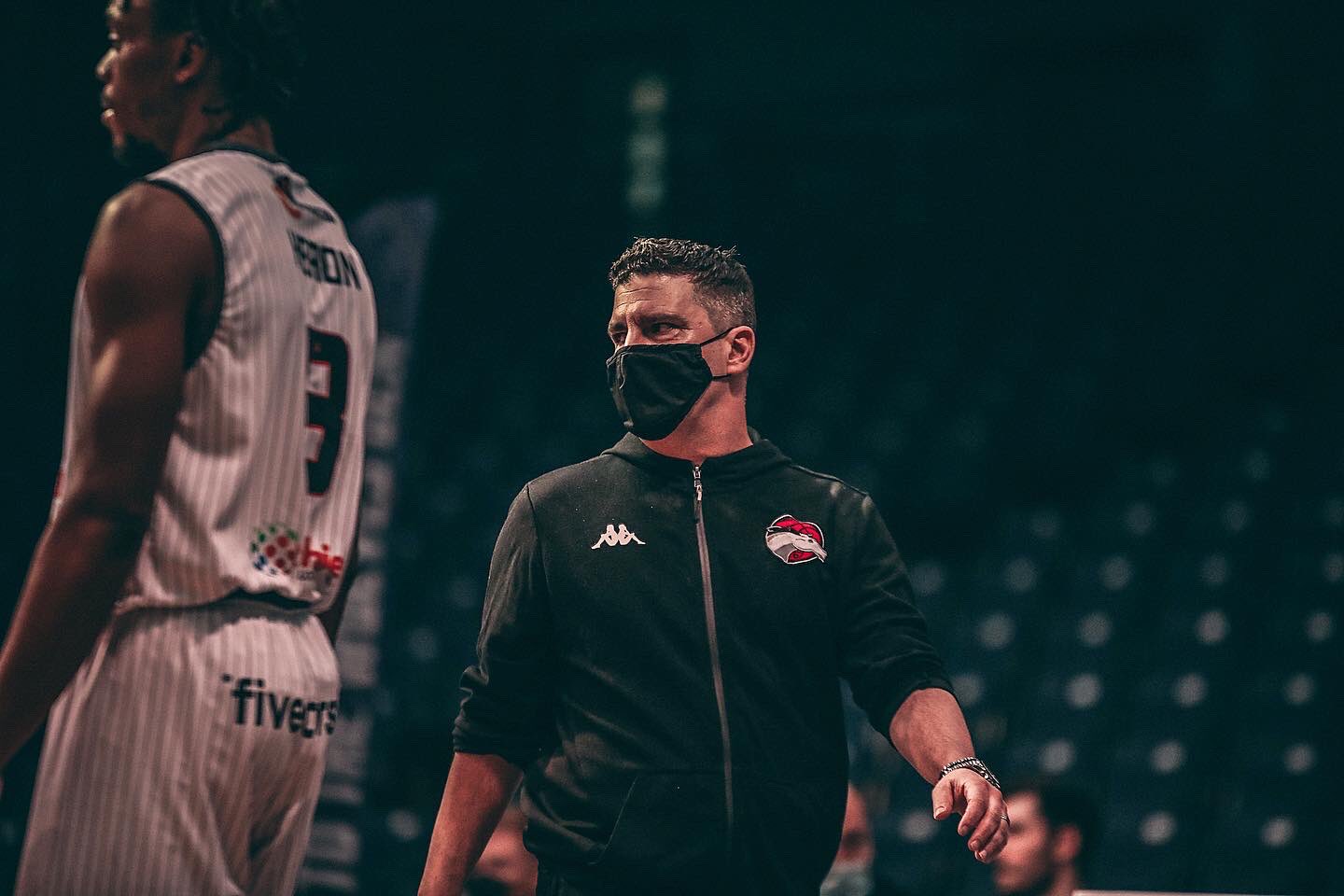 Riders Media - 7th May 2021
Coach Rob: A very professional job over two legs
The first leg Against Bristol was an excellent result for us, and even at halftime, with just a three-point margin, I was feeling good about us. We had got open looks and just not knocked the shots down, so I felt that would come. But we did need to do a better job of keeping them off the boards and looking after the ball, and we did that in the second half.
They had scored 23 points off second chance efforts and our turnovers in the first half, so they were obvious areas to tighten up. And we did that very well. Geno Crandall was tremendous. He finds the guys in very good positions to score and makes it look easy.
William Lee was also exceptional. His five blocks really intimidated them inside, and he did everything very efficiently. Darien Nelson Henry was also very solid.
It was great to see Mo out there and making such an excellent contribution after all his time off with injury. He gives us something different with his size and he was a real presence for us in the middle. What was especially nice was we never let up and our biggest lead of the game came right at the end.
The second leg was a really professional job by the guys. We went into the game with a 29-point lead, and you worry, as a coach, whether the intensity would be there. I thought after the first 5 minutes or so we did a very good job. When you look at the stat sheet, we had six guys who had double figure points and one on nine points.
It was a real balanced effort, and nobody had to play big minutes, and we got the W. It was actually a very professional job over the two legs.
It was a long week of travel, so it is a real bonus to come home and get rested. We got the 2-legged semi coming up next week followed, hopefully, by the final, so that is going to be a big demand on all the players. I am also proud of the guys achieving the 30-win in the season milestone.