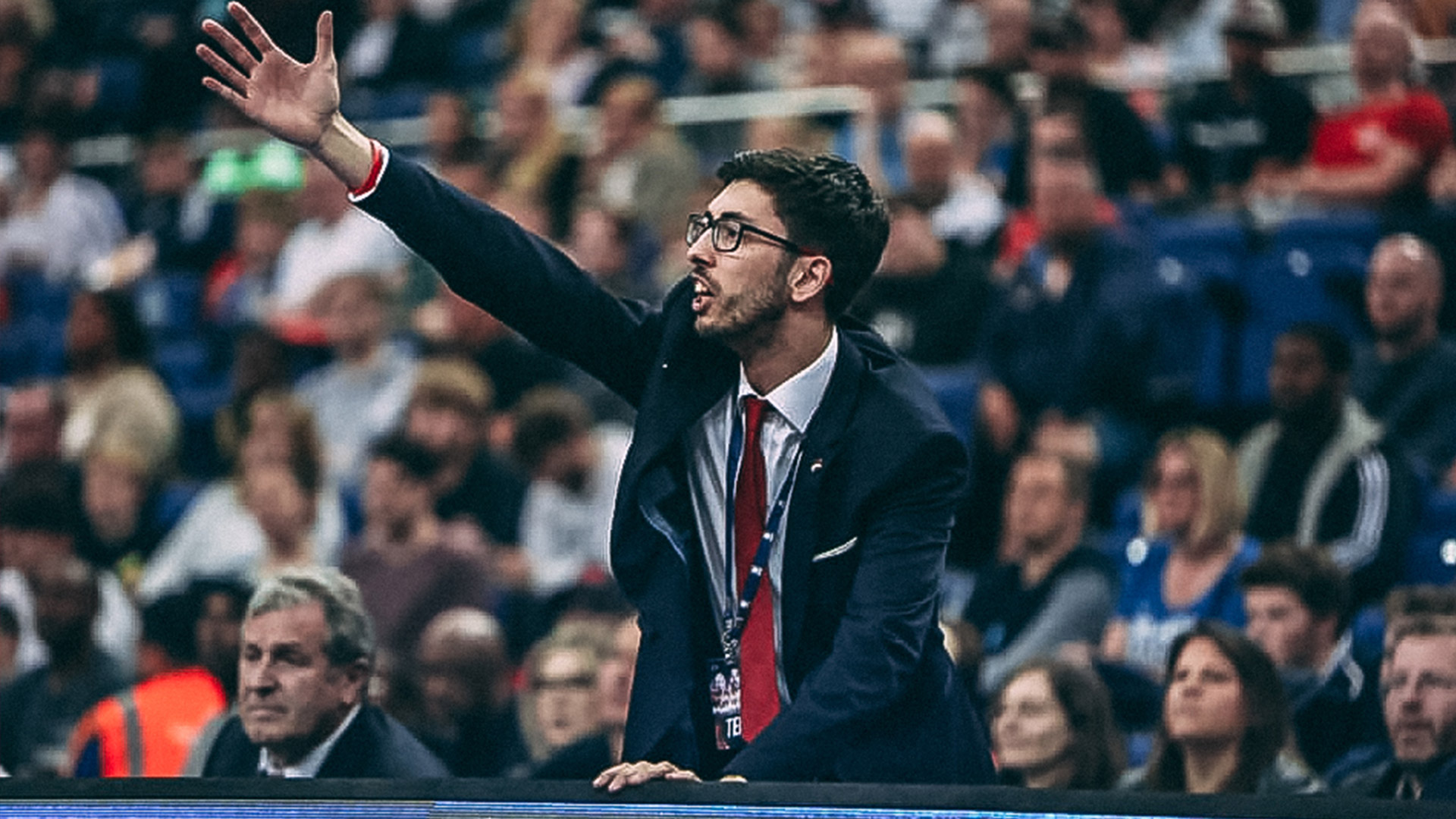 POSITION:
Assistant Coach
HEIGHT:
PLACE OF BIRTH:
Santiago de Compostela, Spain
PREVIOUS CLUB:
Monbus Obradoiro (ACB Youth program)
Coach Rob Paternostro's right-hand man, Pablo Vazquez, has been an instrumental part of the Riders' success over the last half-decade. In his five years at the club, he has won seven trophies, including three playoff wins, and two BBL Trophies.
Vazquez began his coaching career with his hometown club, Monbus Obradoiro, once home to Dallas Mavericks players Maxi Kleber and Salah Mejri. Starting there as a player, he was offered a job coaching in the youth system with the u10s, before progressing in his second year to coach the u16s, while acting as the assistant coach of the second team.
His experiences with Obradoiro are valued immensely by Vazquez: "It was a good experience overall. It was my hometown, it's always in my heart". And working at the club, which competes in Spain's esteemed first division, gave Pablo his first opportunity to work with the Riders.
In 2015, Vazquez flew to Leicester with two Obradoiro youth prospects to help with a Riders summer camp. At the camp, Vazquez was offered his first chance to work in Leicester. He met with club director Russell Levenston on the final day of camp. "Russell said it would be a good opportunity for me to come and do an internship to help the team in different areas and have a different experience compared to the one I had in Spain".
Vazquez worked for a year as a community coach, coaching the u12s, as well as helping at Charnwood college and coaching at schools in the community. He made an immediate impression in Leicester, most notably with coach Rob.
"One day when we were in the office, Rob showed up. We sat down for 45 minutes just talking about basketball. We talked about basketball in Spain, about the Euroleague, about players. I think that was the day when Rob thought, this guy knows about basketball, and this guy likes to work in basketball. I want this guy helping me"
And with a vacancy opening up in the assistant coaching role, coach Rob picked his man.
"I knew that Rob said something (to Russell). Harrison Gamble (former Leicester Rider) said, 'be ready, because I talked to Rob and he wants you to assist him this year.' I wasn't expecting it. He said 'he likes how you work, he likes how much you know about basketball'. I said, 'let me know, I'm ready'".
Coach Rob and Pablo have now spent four years working closely, coaching the team. Vasquez described his experiences working with coach Rob. "There is no day where we stop. I mean that. We have a day off, but we are on the phone, or watching video, or talking about 'what can we do better'". Vazquez went on to say, "he's a winner, we all want to win. I want to win. I hate losing".
This approach to the game has been established throughout the Riders franchise, from the top down. The coaching staff's desire to win is infectious throughout the entire club, making Vazquez vital to the winning culture of the Leicester Riders. "Passion, hard work and fun. Those three words define who we are as a staff, a club and a team". And those three words are prominent while watching the ever-enthusiastic Vazquez on the sideline, as he has helped lead the team to their successes over the last four years.