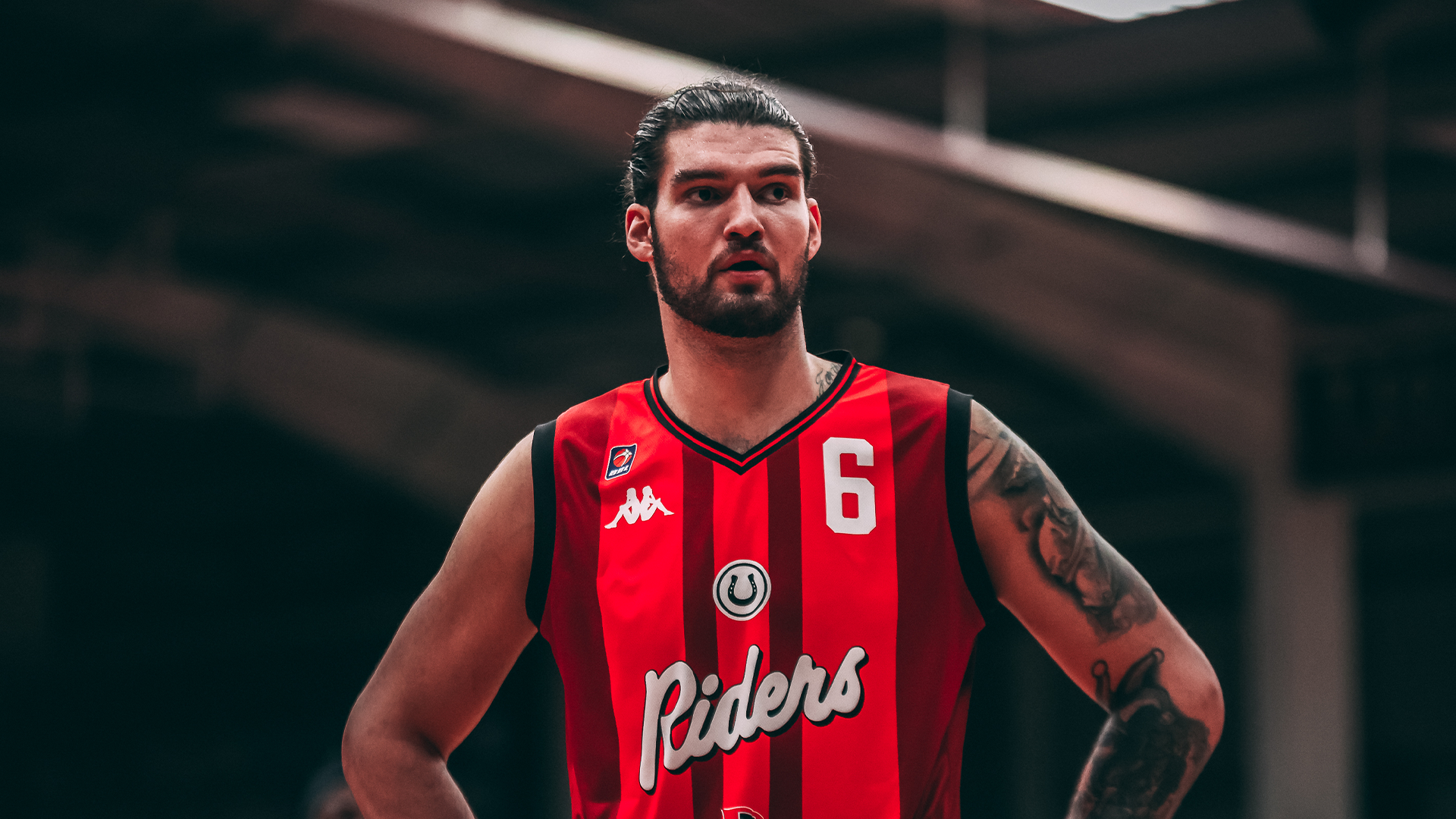 PLACE OF BIRTH:
Manchester, UK
7'3" GB international Aaron Menzies signed midseason, adding size and physicality to the Riders' frontcourt. 
The third-year pro arrived from the German second division, most recently averaging 8.6 points and six rebounds for Dresden Titans.
The short stint in Germany came after spending his first two pro seasons in Spain, where he averaged 68.8% from the field as a rookie. 
Menzies' first three college seasons were spent at Seattle University in the NCAA D1, following two years with his hometown Manchester Magic. 
His breakout game came four fixtures into his sophomore year, where he put up 35 points and 11 rebounds in an overtime win against Louisiana Monroe. He followed this up by scoring 11 points a game as a junior, setting a school record for blocks in a season with 79. 
As a senior, Menzies transferred to Saint Mary's College, which had a 16-5 record in his final college year before he took his talents across the Atlantic. 
Size is Menzies' greatest asset, able to dominate at the rim with explosive plays. He's a presence on both ends, swatting shots and dunking on defenders, as well as running the pick and roll to great effect.
Menzies is a key piece to the Riders' roster, anchoring the paint.