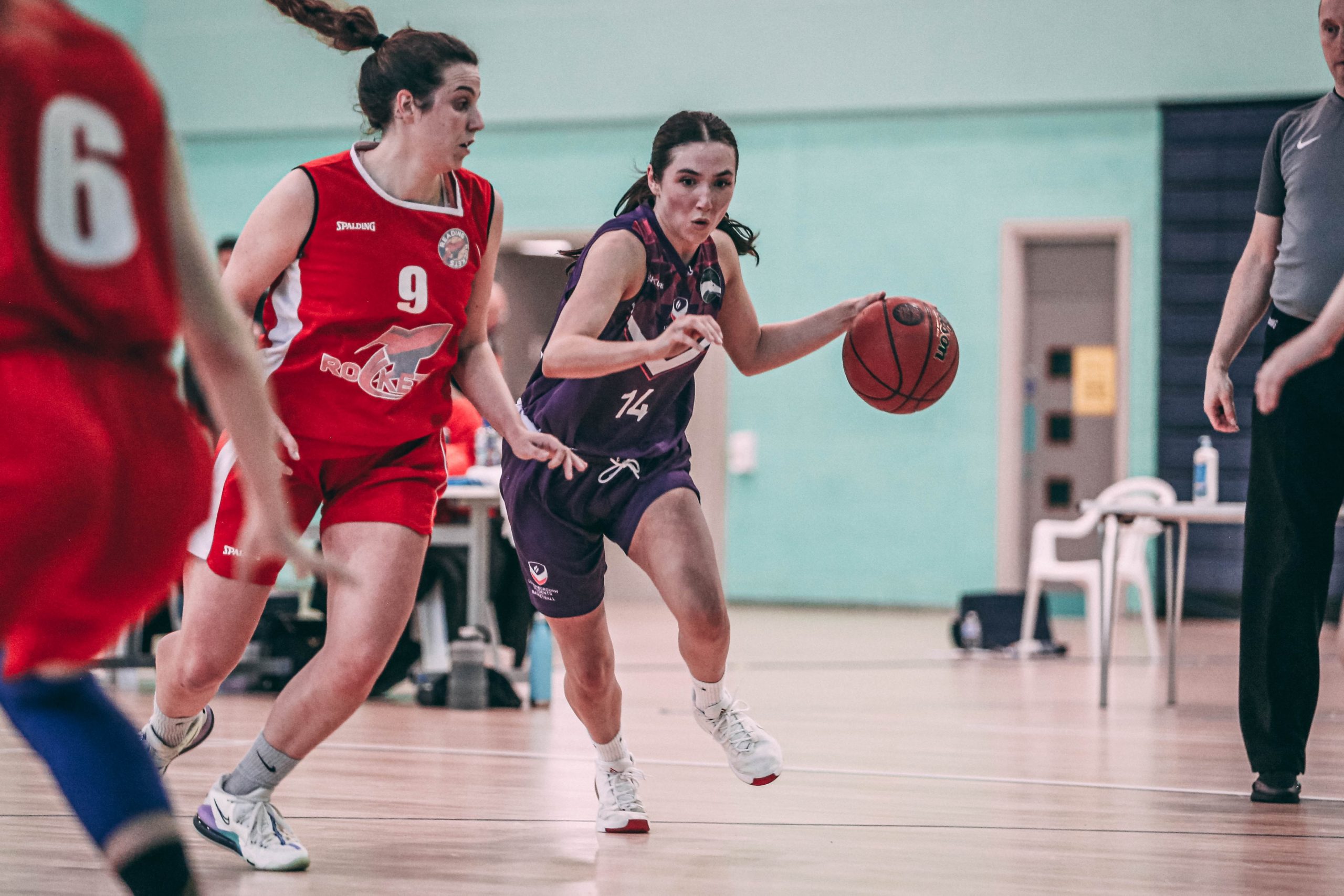 Riders Media - 16th May 2021
RIDERS THROUGH TO THE SEMI FINALS
The Riders faced the Reading Rockets in the Play-off quarter finals on Saturday, 15th May. They were looking to bounce back after their loss against the Rockets in April. Riders were able to overcome a tough match and go through into the semi-finals.
A very close first quarter with a strong defence from both teams, led to a tied score going into the second quarter. The second quarter followed a similar momentum with both teams going back and forth. The Riders came out to be slightly stronger of the two teams by taking the lead by 2 points at 32-30. By the end of the third quarter, the Rockets were able to take the biggest lead of the game so far. Their strong defence, led the Riders to score only 6 points in the entire quarter, giving them the lead going into the final quarter at 45-38. An early start from the Riders saw them cover up the gap within the first 2 minutes of the final quarter. An impressive offence by the Riders of 24 points in the final quarter, gave them the win at 62-53 and put them through to the semi-finals of the play-offs.
The Riders were led by Katie Januszewska's and Makana Stone's strong performance of 19 points each and Robyn Ainge's 6 assists. The Rockets were led by Gaila Comesana with 19 points and Candela Nunez and Sitota Espinosa's 6 assists.
Scorers:
Riders: K. Januszewska 19, M. Stone 19, M. James 10, R. Ainge 6, S. Lecuyer 6, H. Bird 2
Rockets: G. Comesana 19, S. Espinosa 7, C. Nunez 6, S. Francisco 6, M. Thompson 6, N. Martin 5, E. Luzon 4
We will now see the Riders next in the semi-finals