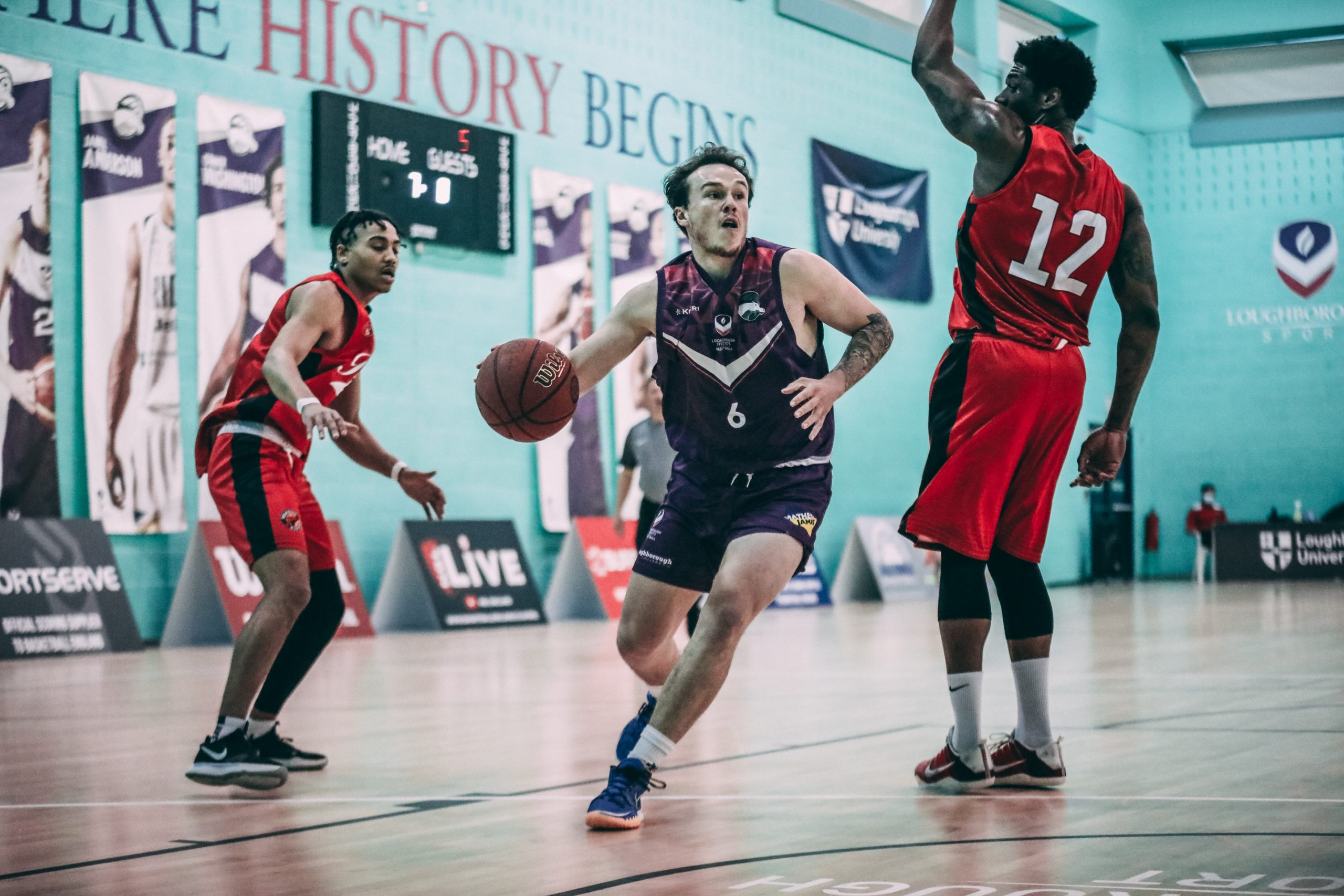 Riders Media - 24th April 2021
RIDERS THROUGH TO THE QUARTER FINALS
In the last encounter between the Loughborough Riders and Reading Rockets, the Riders emerged victorious and they were looking to do the same during their first playoff game this season. A tough game between the 8th and 9th seed led to the Riders securing a 75-68 win, putting them through to the next round.
The Rockets started the game extremely strong and pushed the pace throughout the first quarter giving them the lead 19-10. The Riders really ramped it up in the second quarter by opening up their offence and using the depth of their bench. They were not only able to cover up the gap but also managed to outscore their opponent by taking a 38-35 lead at the end of the first half. During a frantic third quarter, the Rockets struggled with both offence and defence while the Riders put up a phenomenal performance with a 24-14 quarter score and started the final quarter with a comfortable 13-point lead. The Rockets came back stronger and tried to battle back in the fourth quarter but were unable to get it over the line. The Riders were too persistent on the offensive end giving them the win and a place in the quarterfinals.
Riders captain, Kyle Jimenez put up an impressive performance once again and led with 21 points and 8 assists. While, Samuel Toluwase led for the Rockets with 21 points and captain, Ben Dixon led with 7 assists.
Scorers:
Riders: K. Jimenez 21, J. Dieterich 16, J. Bielak 11, V. Ndoukou 11, G. Wild 9, H. Gamble 7
Rockets: S. Toluwase 21, L. Francis 18, S. Williams 11, R. Pinnock 10, C. Duru 4, S. Grant 2, L. Kivuvu 2
The Riders will now face the number one seed, Team Solent Kestrels in an away game the following weekend.