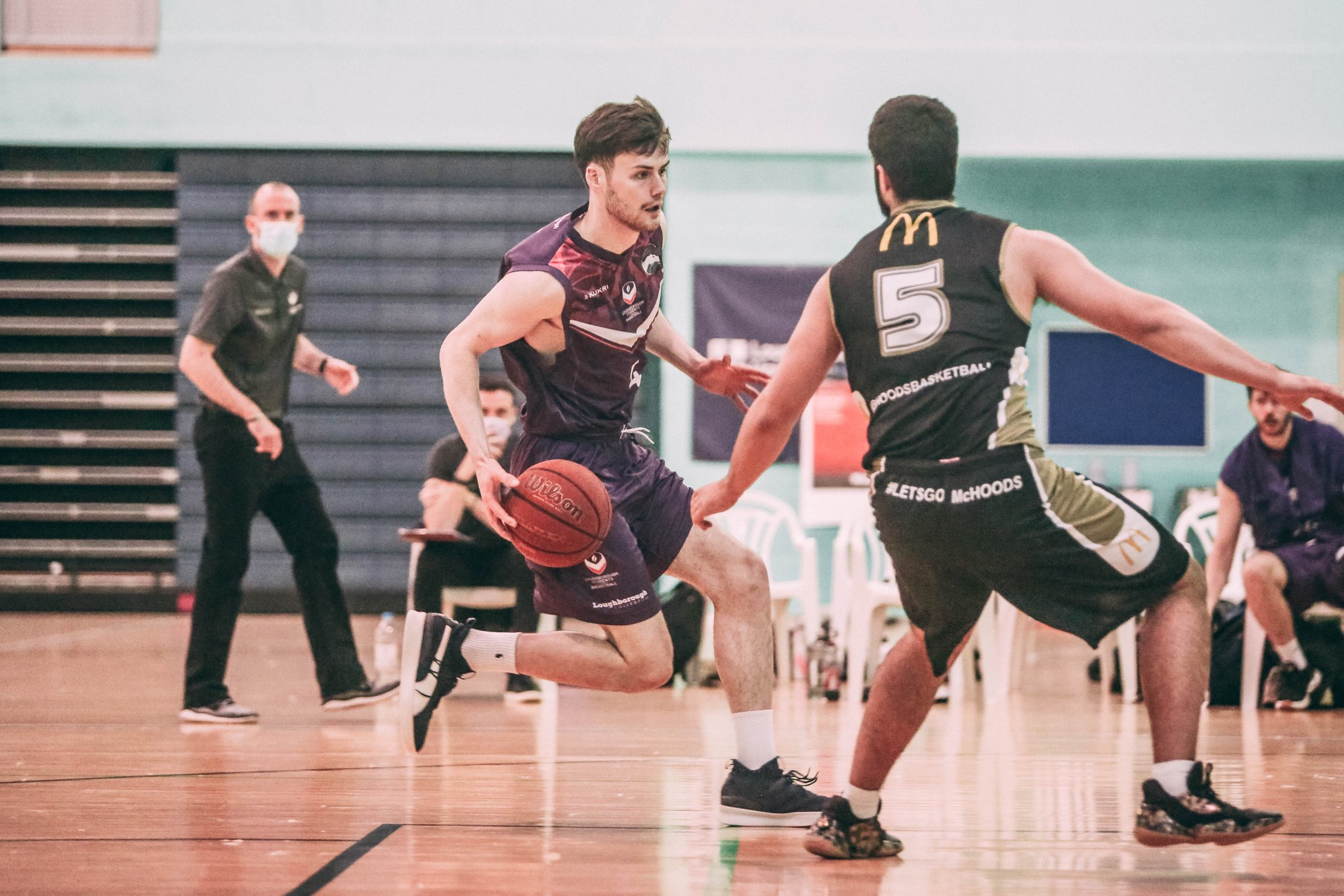 Riders Media - 24th November 2020
Riders through to the L Lynch Trophy Quarter final
Loughborough Riders continue their good form with a strong showing to beat the Nottingham Hoods 85-56 in this Lynch Trophy matchup, confirming their 1st place seed in the tournament.
Riders' Jonas Dieterich led the scoring with 22 points on the night, but it was captain Kyle Jimenez who stole the show with a classy performance. A worthy MVP, he controlled the tempo of the game, clocking in 35 minutes with 16 rebounds, 13 assists and 9 points, leaving him just a point away from a 2nd triple double in his last 2 games. From setting up baskets and bringing each player into the play, to slowing the game down in the final quarter to manage the game, his unselfish play was a joy to watch from start to finish. 16 points off the bench, a notable dunk and a big block to deny Nottingham in the 4th quarter, demonstrated an impressive showing from Carl Ntifo likewise.
The Riders moved the ball extremely well all game, picking the right passes and taking the higher percentage shots, with 48 points in the paint to Hoods' 26. Loughborough's 47% field goal shooting to Nottingham's 34% and 30 points off the bench to Hoods' 17, it's clear to see the wealth of quality Loughborough carry throughout the roster. Despite a lively showing from Victor Olarerin with 20 points, Nottingham couldn't escape the Rider's defensive press, and were forced to shoot the tough shots – a testament to the game plan set out by Rider's coach Mark Jarram today. With a young team of nearly entirely new players this season, we can expect to see better games ahead for Nottingham; tonight being only their 2nd game back since Lockdown.
Head Coach Mark Jarram commented of the win saying "Great win. It's nice to again get contributions throughout the roster, but more importantly to play the same team 3 days apart and get such a different result, guys were much better at following game plan and scout. A much more mature and composed performance but still so much room for growth ahead. We will continue to focus on being better every game."
Next up for the Riders is a game against the Leicester Warriors away on Saturday 28th November with a 3pm tip off.