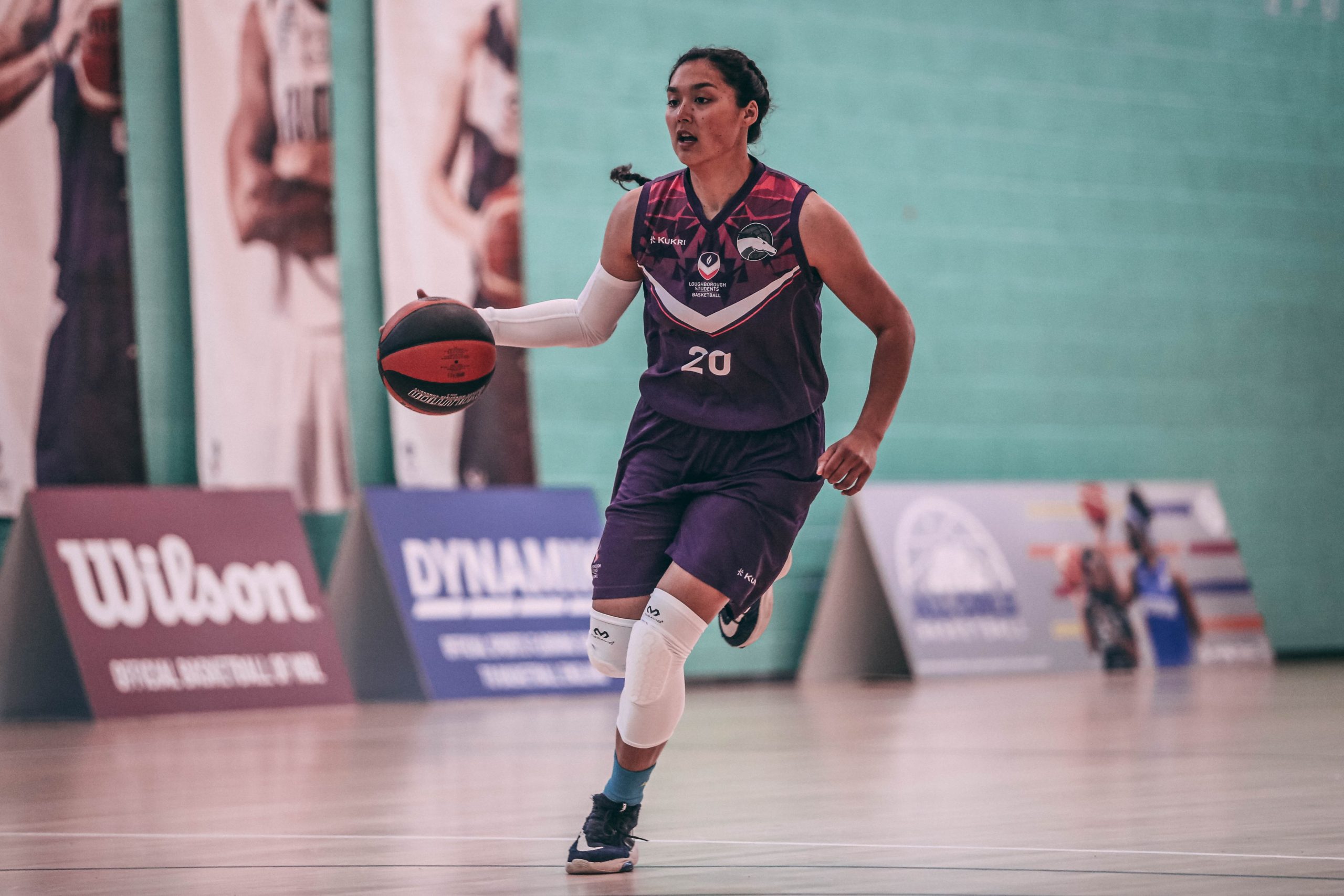 Riders Media - 8th May 2021
RIDERS SEE OFF TRENT TO CLOSE SEASON
In the last encounter between the Loughborough Riders and Nottingham Trent University back in December, the Riders won in a close one-point game. The Riders were looking to take the win again and were able to do exactly that in another close match.
The Rides came out stronger of the two teams and stayed in the lead throughout a very fast paced first half. Several rebounds and a strong performance from Makana Stone with 8 points in the first quarter, gave the Riders a 5-point lead going into the second quarter. The second quarter saw the Trent's close the gap to the Riders with the Riders leading by only one point. The Riders fouled in the last few seconds and the Trent's used that opportunity by scoring in both the free throws and started the second quarter at 33-34.
An early start from the Trent's in the third quarter, put them in the lead for the first time in the game. However, they were not able to maintain it for long as both teams kept going back and forth and kept the score on the board extremely close. Going into the fourth and final quarter, the Riders continued to stay in the lead but only by 2 points. An early start from the Trent's again, tied the score within the first few seconds. Both teams kept the same momentum as the previous quarter and kept the score extremely close. With just under two minutes left, the Trent's were leading by 5 points. However, a 3-point jump shot by Robyn Ainge and a free throw by Makana Stone helped them close the gap to just 1 point with just 30 seconds remaining in the game. Two successful free throws by Makana Stone put the Riders back in the lead with just over 10 seconds left in the game and eventually gave them the win in a thrilling 75-73 game.
The Riders were led by Makana Stone's 20 points and Hannah Bird's 7 assists. While, the Trent's were led by Mady Burdett's 21 points and Brahe Ashton's 11 assists.
Scorers:
Riders: M. Stone 20, K. Januszewska 16, R. Ainge 13, H. Bird 7, M. James 7, L. Dabbs 4, S. Lecuyer 3, A. Shaw 3, K. Cox 2
Trents: M. Burdett 21, N. Campbell 16, E. Dekker 13, I. Bueriberi 11, A. Whitehouse 8, I. Hill 2, I. Guerreiro 2
We will now see the Riders next in the play-offs as this was their last game of the regular season.